Trends: Popular Party Themes for Boys.  There are so many great party themes for celebrating your little man, whether he's a tough guy or a Jedi!  Showcase his favorites and his little personality with an amazing party theme.
Looking for more party themes for boys?
Looking for some party inspiration for your little boy?  Today I'm highlighting some of our most popular party themes for boys.  It's time to use the force and build a party!!!
So this may or may not be my favorite theme EVER…just saying.  Whether it's your "May the FOURTH be with you", "Revenge of the FIFTH", or just plain old JEDI training birthday…this theme is awesome and there are SOOOOO many things that can be done with it.  Seriously….it's out of this world!!
It's no wonder this is such a popular party theme, since the game is so very awesome.  My favorite part about this theme is definitely how easy it is to put together, since all the pieces are squares….endless possibilities!!
Sound the alarm!!!  This party is on FIRE!!!  Have a little fireman in training?  This theme is hot, hot, hot!!!!  Plus, bonus points if you have a REAL fire truck!!!  Firemen=winning!!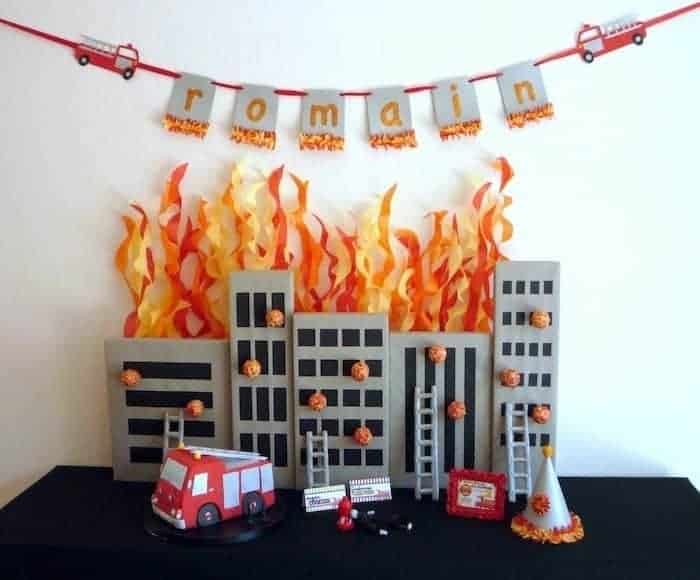 Here is an AMAZING Fireman Party to check out.  Trust me…it's worth it!!
Have a little one who loves clowns or circus animals?  There are so many amazing ideas you can do with a circus party.  Besides, who doesn't like a party where you can serve peanuts and popcorn??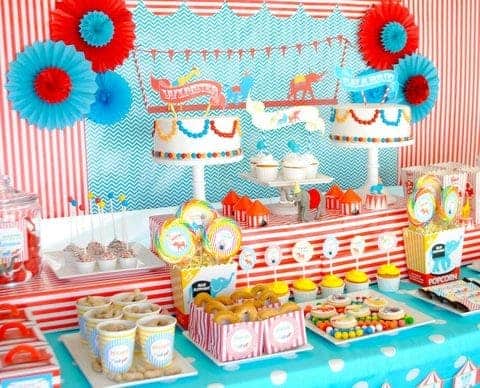 Let's get down and dirty on the farm with a fun farmer or farm animals party.  This theme is especially great for little boys or areas where you have a great outdoor location for your party.
What little boy doesn't like sports? (Ok I'm sure there are some…but for the most part, this is a sure bet theme!!)  Whether your little man is into baseball, basketball, soccer, football or all the above, there are amazing party ideas and themes out there to match.

Here are a few great sports parties to inspire your creativity.
Llama Llama Red Pajama Party
So you may know that llama parties and all the rage for girls these days, but don't forget this classic llama character for little boys.  If you have a little guy who loves  Llama Llama…why not throw him a party themed around this cute little guy?  Check out the Llama Llama Party Supplies!
Yo ho, a pirate's life for me.  Wanna throw a swashbuckling good time?  This is the theme for you.  It's totally one of my favorites and there are sooooo many things you can do to make your pirate party unique.
Whether you go with cute little pirate characters or authentic skull and crossbones (or be crazy like me and mix them up)…you are sure to have a hit on your hands!!
Here is a great pirate party for inspiration:
Is your little man into tools and trucks?  How about a Construction party?  There are so many awesome options available, from road signs to cones to awesomely huge trucks.  And of course…don't forget the DIRT!!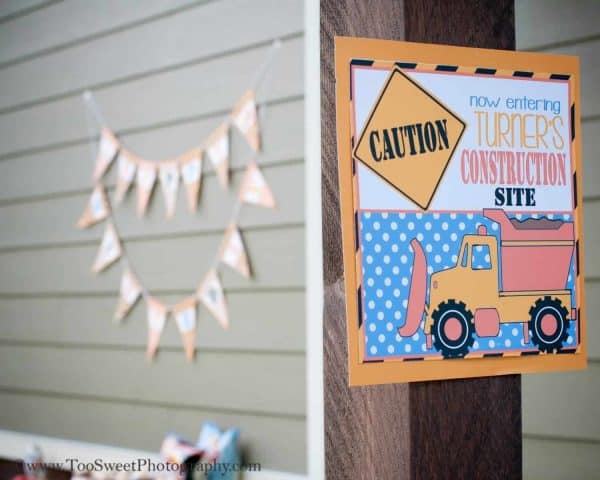 I love, love, love the idea of having a little monster party.  Sometimes, there is just no better way to describe your little guy and they are oh so cute.  This theme is great for toddlers, but equally awesome for older boys too…Winning!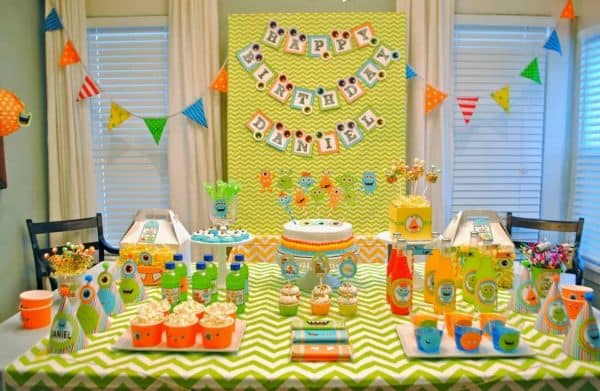 Check out this amazing monster party for inspiration:
Wanna throw a Dino dig?  With a Dinosaur party, you can go cutesy, or realistic or even focus on fossils.  The possibilities are endless and who doesn't like a good set of Dino bones??
Spiderman, Batman, The Hulk, Oh My!  There are sooo many amazing superheroes out there to capture the imagination of your little dude.  Generic superhero is always a fantastic idea too!!
Have a little one who is obsessed with Elmo or cookie monster?  How bout throwing a sesame street party?

You can pick your child's favorite character or use them all….so many options for Sunny Days to sweep the clouds away!
Check out these Sesame Street Parties for inspiration:
Check out our shop for more party themes for boys. Check out Part 1 of this list of Popular Party Themes for Boys.  Also be sure to check out our Party Themes for Girls.