Baseball Party: Braylon's All-Star Baseball Bash. This super cute and clever baseball party is full of fun ideas. For more sports and baseball party inspiration, checkout our other sports party ideas and party posts.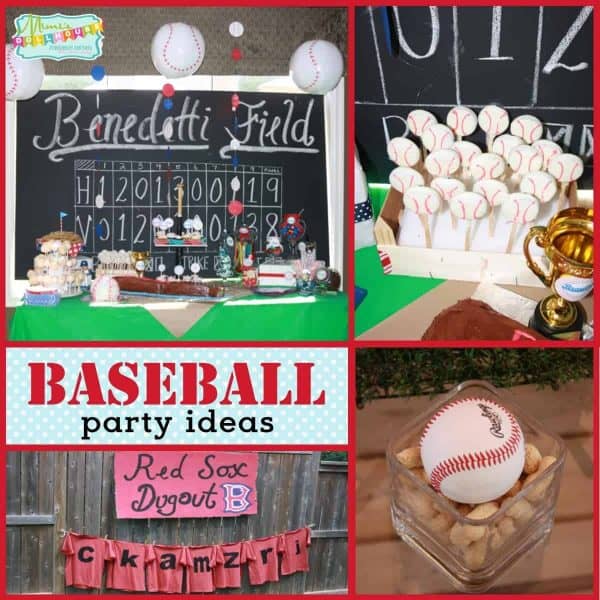 Baseball. America's past time. All-American sport. Oh, and a super awesome boy's birthday theme. What little boy wouldn't love a baseball party?
This fun party was styled by Jenn from Benedetti Buzz. She has so many amazing party ideas! I love getting the photos from her parties! For this party, she set up tons of activity stations with lots of fun baseball themed games and activities for the kids to play. Check out the awesome details…
The boys played baseball in teams with these great t-shirts Jenn made for them. I love the giant initials!
The chalkboard scoreboard backdrop is perfect! Such a great and simple idea.
Jenn even put together a great tutorial for this awesome DIY Baseball Wreath.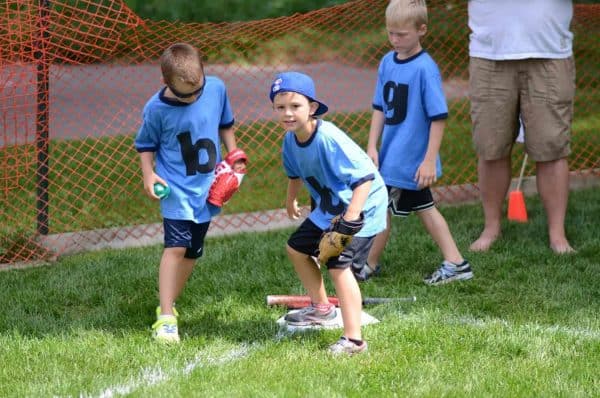 Happy Birthday Braylon! Looks like you had a blast.
Here are some helpful links for throwing a baseball party:

If you love this party, save this image to your birthday Pinterest board:
Wanna throw a Baseball Party?
The Printable Baseball Collection is available for purchase in my shop: