Circus Party: Let's Clown Around with some Circus Party Ideas. Looking to throw a Circus Party? Be sure to check out this adorable Circus Party.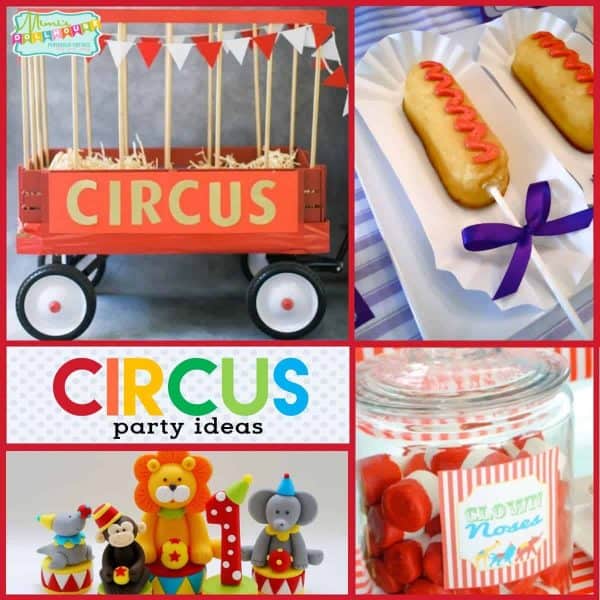 I love the circus! When I was a little girl, I wanted to be a trapeze flyer. I thought they were sooooo cool. Flying through the air without a net. Basically…amazing. Now as an adult, when I see the crazy daring performers, I always wonder at what point do they decide that they are good to go without the net? I mean, what happens if they aren't really ready? Oops? Also…how do you discover that you are good at something like that? Hmmm….I think today I will try flying. Perhaps I'm just a scaredy cat. Circus themes for parties are also basically amazing! There are a million cool ideas that can transform your party into a trip to the circus. Plus, bonus…the games are always a big hit!! I've compiled some of my favorite circus party ideas. Check it out…
You know foods that taste as amazing as they look??? THIS. I love the frosted animal crackers, so this is like a party food dream come true!! Plus, it's easy to make!!
These are adorable! They also appear super easy to make. Such a cute idea.
The only thing better than a Circus hand dipped corndog…twinkies made to look like corndogs! How clever. Love it!
These adorable clown cupcakes are super cute. I love the use of different candies to made the clown faces. Super clever.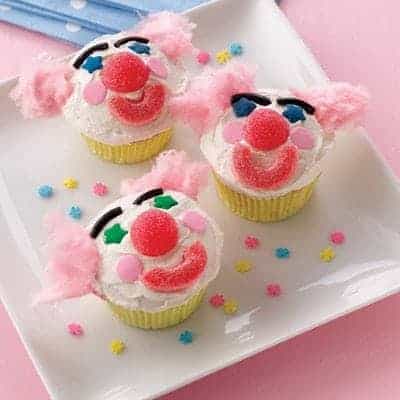 5) Circus Noses by Simple Little Details
Looking for an inexpensive way to automatically get everyone into the party mood? Grab some red foam noses and get clowning around!!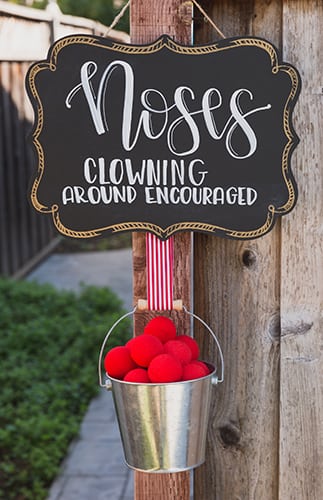 I love these adorable cookies. My favorite is the cotton candy! So fun!!
7) Fondant Animals by Edible Designs by Letty.
What party spread would be complete without some AMAZING fondant toppers? These 3D circus animals take the cake!!! I love the monkey!!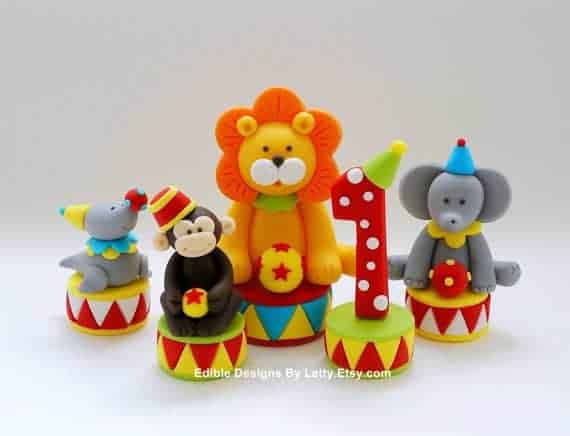 So this tutorial is for an awesome Halloween costume. It is also the perfect first or seceond birthday photo op and outfit for your little ones to wear to their party. I want to make this right. now.
These are easy and fun to make….and they are super duper cute!!! This would definitely be a hit for a circus party!! Wrap your cupcakes to look like popcorn!!
Want an easy food option? Dip some large marshmallows into red chocolate and serve up some clown noses!!! Awesomesauce!!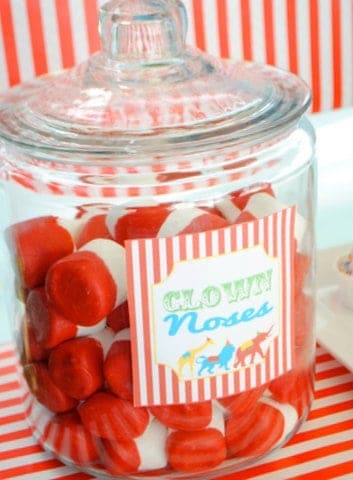 Here are some helpful links for throwing a Circus Party:
If you love these party ideas, please pin this image to your birthday Pinterest board:
Wanna throw a Circus Party? The Printable Circus Collections are available for purchase in my shop: