Must See, Amazing Big Top Birthday Party!
Come one, come all to the Birthday Circus. Step right up for a Circus Birthday Party! If you dream of lions and clowns and swinging from the trapeze…you need this party! Be sure to check out all our Circus Party Ideas!!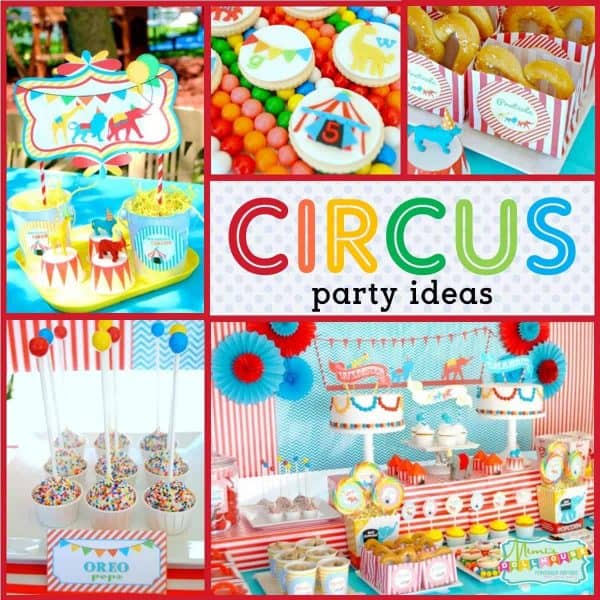 When you think circus? what comes to mind? Popcorn? Lions? Tents full of smiling kids? Yeah…me too. What's better than wrapping all that yummy goodness up with a big birthday bow?
Have I mentioned that Circuses are freaking awesome? 'Cuz, well…they are. You know what else is freaking awesome? This Circus party styled by Karolina from Karo's Fun Land. She styled this amazing party for her nephews' 5th birthday.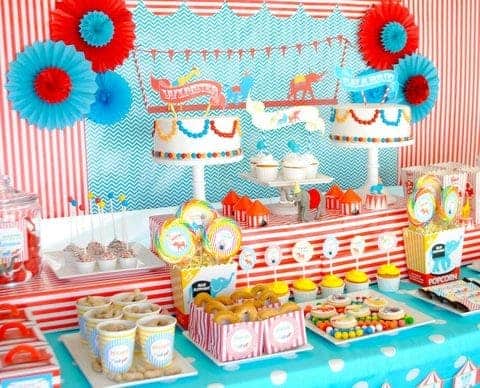 I adore the colors and the way she really brought the circus to life! If you aren't familiar with her work, you should definitely check it out. She is extremely talented and always has a great vision for how to make a party really come to life.
For this party, she wanted an animal parade…aren't they cute?
So many bright colors and patterns. I can practically smell the popcorn from here (ok technically I can smell popcorn, but that's because I am eating some while I write this post….but you get it:) )

This party has a great circus tent feel. I love the red stripes on the back drop. Adorable!!
Even the condiments got dressed up for the occasion! Can't beat that:)
What circus party would be complete without some yummy peanuts? And of course, they adorable cookies….LOVE. THEM.
The clown noses are one of my favorite details. Cute and super yummy. To make these, dip large marshmallows in red chocolate and allow to cool. Easy peasy!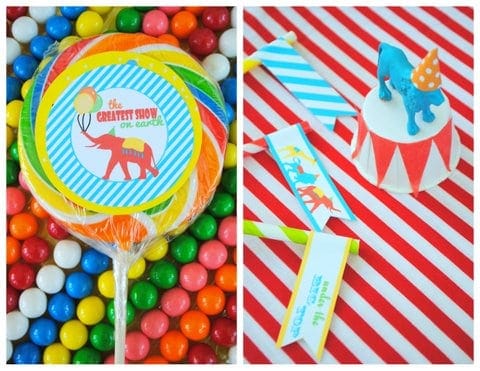 Isn't the cake adorable? I love the details!
And of course a giant jar of animal crackers….ummm yeah:)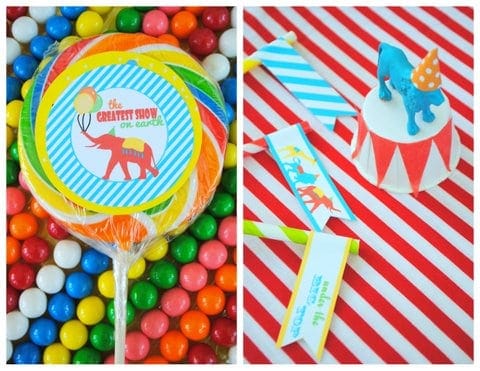 Happy Birthday Ghabriel and Winster!
Here are some helpful links for throwing a Circus Party:
Wanna throw a Circus Party?
The Printable Circus Party Collection is available for purchase in my shop:
RELATED POSTS FOR CIRCUS BIRTHDAY PARTY IDEAS:
Thank you for reading our Circus Birthday Ideas!