Airplane Party ideas for an amazing Vintage Travel Party!
If you have a little one or a mama-to-be who loves to travel, then plan an adorable vintage airplane party. Soar off into the horizon with this cute Vintage Airplane Party styled by Bridget Parry.
This Airplane Party mixes rustic charm and creative ideas into one fantastic trip. Pardon the pun:)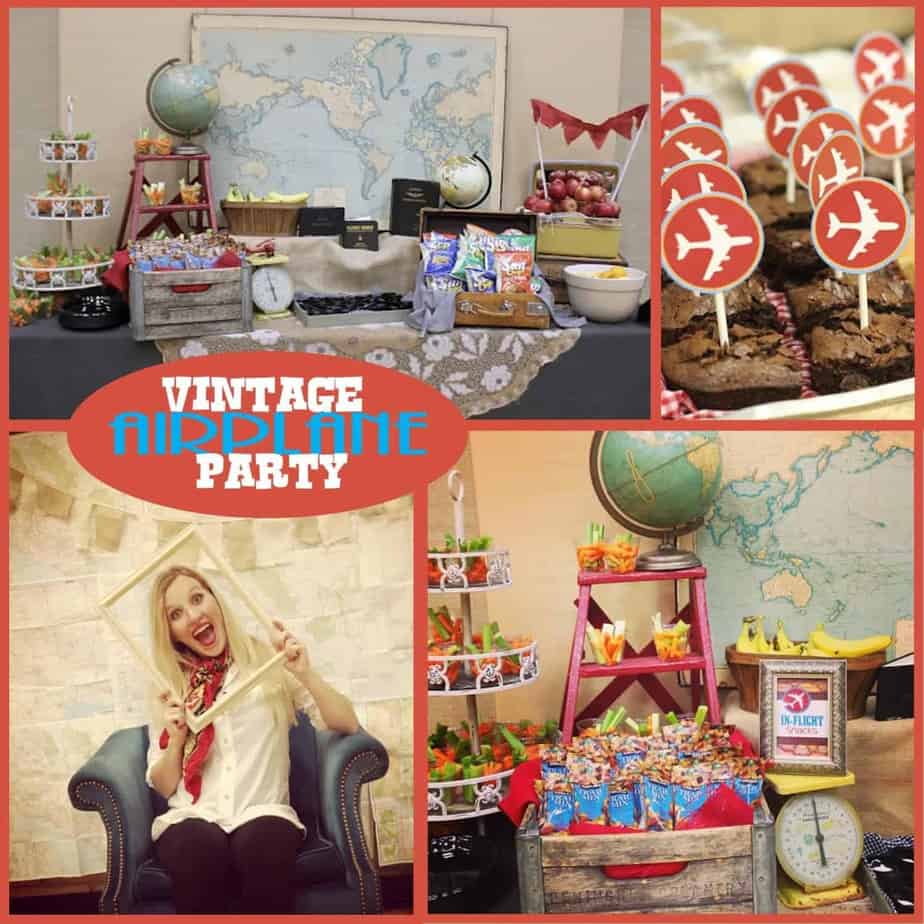 I love to fly. Big commercial planes, small 2 person jets…I love the sensation of being up in the air. I love soaring through the clouds.
If it wasn't for the hassle of airport security when you have two small children and lots of luggage, flying might be my favorite thing ever:)
Perhaps I should have been a flight attendant. I KNOW I could never have been a pilot….I couldn't handle the pressure of having all those people's lives in my hands. I don't even like to drive carpool!!
Oh well….I'll stick to being a passenger.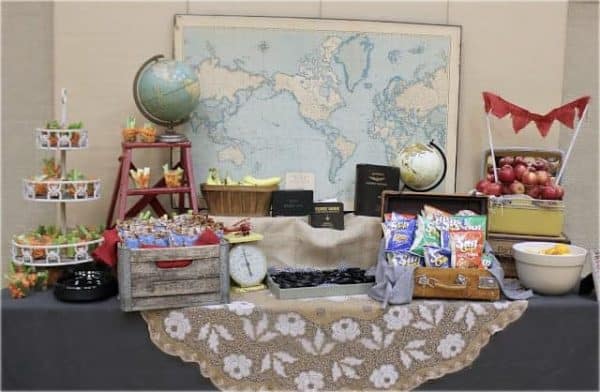 Or maybe just throwing a super cute airplane party or two and sharing airplane party ideas!
This cute airplane party was styled by Bridget from Bridgey Widgey using our Vintage Airplane Party Printables. I love the details. This party was for a training at her church. Super clever, huh?!?
Here's a creative idea for a photo booth. Passport photos. LOVE it!
The ladies could pick up their training gear at baggage claim. This would also be a great way to display/give out your party favors. Just saying…
Yummy in flight snacks…so cute!
And of course,noflight would be complete without food service…food cart and all. Love it!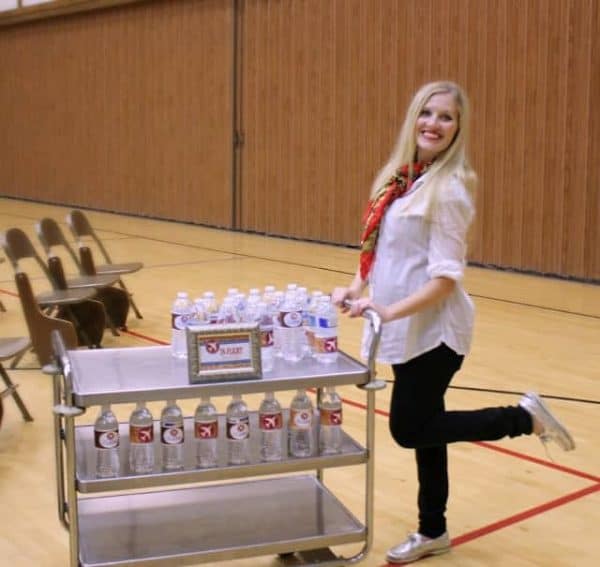 What a cute party, Bridget! Thanks for sharing all the cute and creative ideas:)
Vendor Credits:
Printable Decorations: Mimi's Dollhouse
Party Styling and Treats: Bridget Parry
Here are some helpful links for throwing a Travel themed Party:
Wanna throw an Airplane Party?
The Printable Vintage Airplane Party Package is available in the shop!
RELATED POSTS FOR Airline party ideas:
Thank you for reading these amazing travel party ideas!