The Best Birthday Cakes for any type of party
Baking a birthday cake is one of the classic experiences for any mom. It's also a great way for a ride or die friend to celebrate another year of life for their bestie!
If you want your birthday cake to be perfection, we are here to help with some of the most delicious, most creative cake recipes.
We also have thrown in some classic cakes and easy to bake favorites.
Rest easy…if you are simply wondering "How do I make a simple birthday cake?"…we have that recipe for you!
Along with those simple classics are also some easy cakes, complicated cakes and EPIC cakes. Ready for your taste buds to go into overdrive?
Welcome to Birthday Cake Heaven!!!
Birthday Cake Recipes
Glancing through birthday cake images online you immediately notice that there are an inexhaustible amount of ways to bake a cake.
Isn't it all the same? Don't you just put the ingredients in a bowl and mix them?
Picking the right cake recipe
What makes one cake recipe superior to another? It's all in the texture and the frosting.
Texture: There are dense cakes (more of a brownie consistency) and light fluffy cakes. The amount of flour and how it is mixed plays a major part in the texture of your cake.
Frosting: Then the frosting (or lack of frosting) gives you the contrasting flavor. Picking a sweeter frosting, or a fruit sauce or chocolate ganache can compliment the flavor of the cake you bake.
Depending on what you are hoping to serve, you have to know what to expect from your cake recipe.
These amazing recipes have elements in common, but each talented baker has perfected their type of cake. If you are looking to choose a cake that is right for you. Look through these AH-MAZ-ING cake recipes and find the one that sounds like the cake YOU want to serve
Enjoy your baking!
Chocolate Birthday Cake Recipes
Oh the chocolate birthday cake… Chocolate cake is a staple of bakers everywhere because it is often requested and super popular.
These are perfect if you are a chocolate lover (ME!!!) or are baking for a chocolate lover!
Here are some delicious chocolate layer cakes, cakes with chocolate ganache and Chocolate chip cakes to inspire and quinch that sweet tooth:
Mint Chocolate Chip Layer Cake from Marsha's Baking Addiction
Devilishly Good Chocolate Cake from Cooking with Carlee
Two Layer Chocolate Cake with Cocoa Buttercream from Chocolates and Chai
Chocolate Blackout Cake from Of Batter and Dough
Best Vegan Chocolate Cake from Veggie Desserts
Double the Chocolate Cake from A Nerd Cooks
Moist Chocolate Cake with Chocolate Ganache from Serena Bakes
Gooey Chocolate Cake from Chocolates and Chai
Vegan Chocolate Raspberry Cake from Occasionally Eggs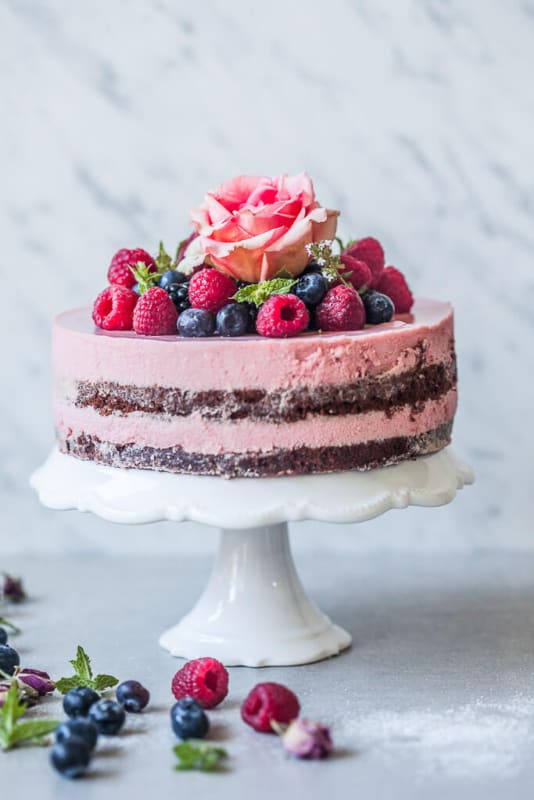 Rich and Moist Chocolate Cake from Plowing Through Life
Vegan Chocolate Biscuit Cake from Spabettie
Vegan Chocolate Cake from Veganocity
Keto Coconut Flour Chocolate Pound Cake from Fit to Serve
Classic Birthday Cake Recipes
Classic birthday cakes are classics for a reason. You can't go wrong with the traditional yellow birthday cake or a traditional birthday cake recipe with vanilla cake.
There are so many ways to present this birthday staple in beautiful and unique ways. Bake the tried and true classic cake, but decorate in in an unconventional way for an extra special birthday treat!
Here are some delicious bakery style cakes, classic white cakes and yellow birthday cakes:
Classic Birthday Cake from Liv for Cake
Vanilla Cake with Milk Chocolate Frosting from Kitchen Heals Soul
Yellow Cake with Chocolate Frosting from House of Nash Eats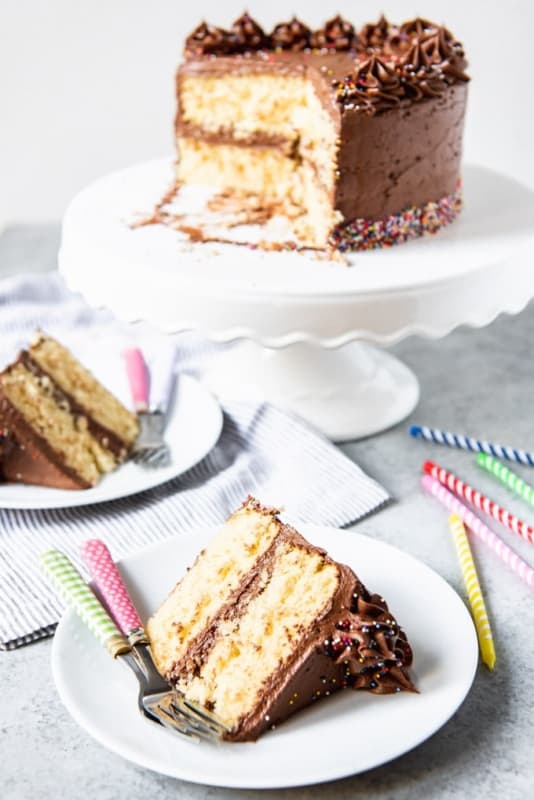 Bakery Style White Cake from Cooking with Carlee
Best Birthday Cake Recipe from Sugar Spun Run
Classic White Cake from Baking Sense
Classic Moist Yellow Cake with Chocolate Buttercream from Of Batter and Dough
Easy Birthday Cake Recipes
Sometimes you just need an easy cake recipe. Maybe you aren't a confident baker. Maybe you are short on time or light on tools. Whatever the reason, you just need a simple cake recipe.
Simple or easy does not mean inferior. Sometimes the simplest recipes are actually the most tasty.
Here are some easy vanilla cakes, simple cakes with peanut butter and a twist on strawberry shortcake:
Easy Gluten-Free Vanilla Cake from Gluten Free Palete
Chocolate Cake with Whipped Oreo Icing from Soulfully Made
2 minute Chocolate Peanut Butter Cake from Beauty and the Foodie
Pink Vanilla Bean Birthday Cake from Smells Like Home
Vegan Chocolate Birthday Cake from Fried Dandelions
Strawberry Bavarian Cream Cake from Kopiaste
Easy Vanilla Olive Oil Cake from Family Spice
Strawberry Tall Cake from Baking Sense
Airfryer Birthday Cake from Recipe This
Easy Vegan Lemon Cake from Veggie Desserts
Birthday Cake Recipes for Adults
So often we associate birthday cakes with kids. You see elaborate birthday cakes with cartoon characters or tons of rainbow colored frosting and think…no for grown-ups. Right?
Baking a cake for a birthday party can be classy and sophisticated, however. You can use ingredients like alcohol to enhance your cake. Adults also get away with far more interesting flavors.
You won't find these beauties at a little kid's birthday party. No ma'am, these are not your average flavor combinations, but they are gorgeous and absolute taste bud satisfiers!
Here are caramel cakes, lemon cakes and lots of champagne:
Gluten Free Caramel Macchiato Cake from Gluten Free Palete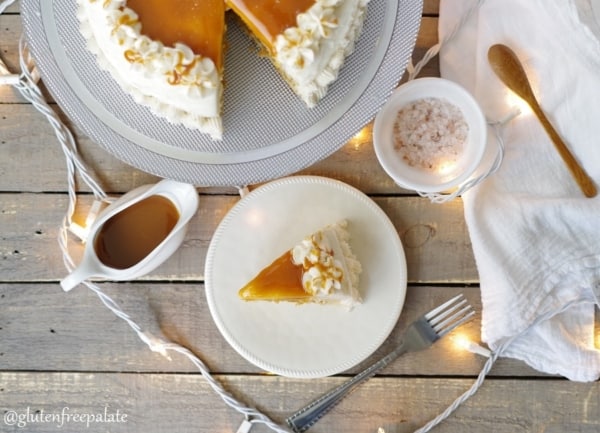 Maple Cake with Caramel Buttercream Frosting from My 3 Little Kittens
Champagne Vanilla Bean Cake from My Kitchen Love
Champagne Cake from Of Batter and Dough
Lemon Raspberry Layer Cake from Marsha's Baking Addiction
German Chocolate Cake from Serena Bakes
Lemon Elderflower Layer Cake from Spabettie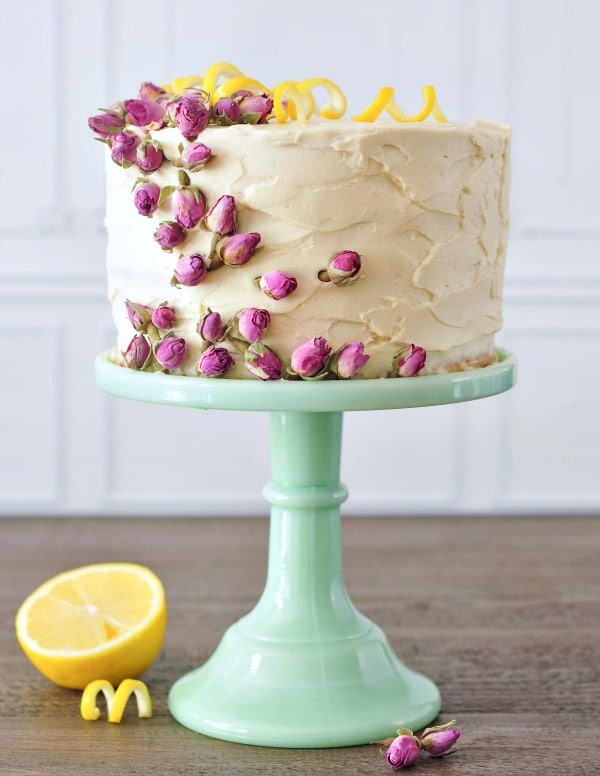 Fresh Mint Cake with Dark Chocolate Frosting from Homespun Seasonal Living
Vegan Raspberry Cream Cake from Vibrant Plate
Momofuku Birthday Cake from Liv for Cake
(be forewarned…this one is far more complicated to bake, but worth every bit of struggle!!)
Lemon Curd Cake with White Chocolate Swiss Buttercream from Chocolates and Chai
Vintage Cherry Chip Cake from House of Nash Eats
Coconut Orange and Chocolate Cake From Occasionally Eggs
Earl Grey Tea Cake from Kitchen Heals Soul
Lemon Blackberry Layer Cake from Of Batter and Dough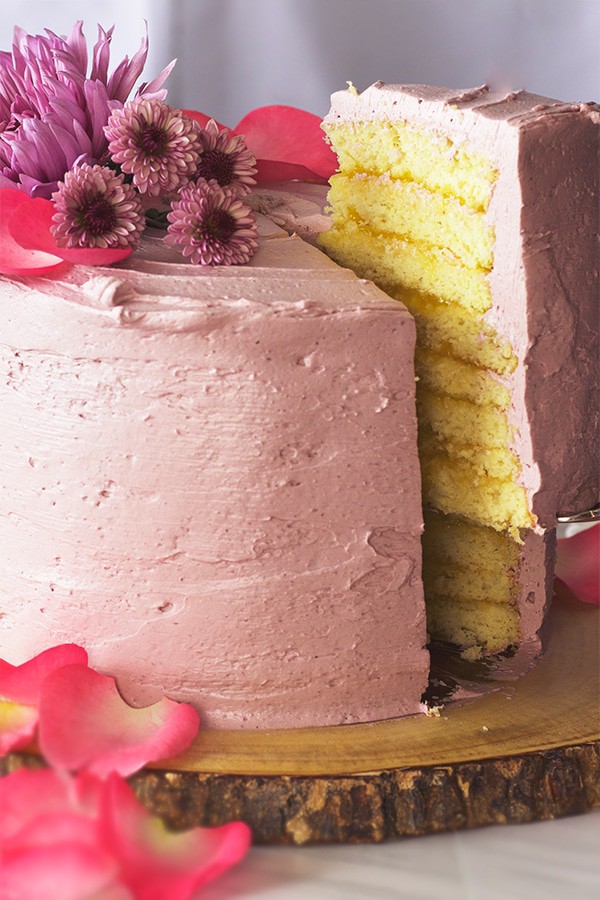 Cold Brew Coffee Cake from Coffee With Us 3
Kids' Birthday Cake Recipes
Now we can't forget the birthday cake for kids. We all now these are the cakes that make the world go round.
Bust out the sprinkles and the funfetti. Things are about to get fun.
If you are looking for a birthday cake for boys, try the spinach cake (it sounds bad i know, but it's delish) for a dinosaur or space alien party.
If you are looking for a birthday cake for girls, try the rainbow cake for a rainbow party or a unicorn party.
Here are your donut cakes, sprinkle cakes and surprise cakes:
Gluten-free Surprise Cake from This Mama Cooks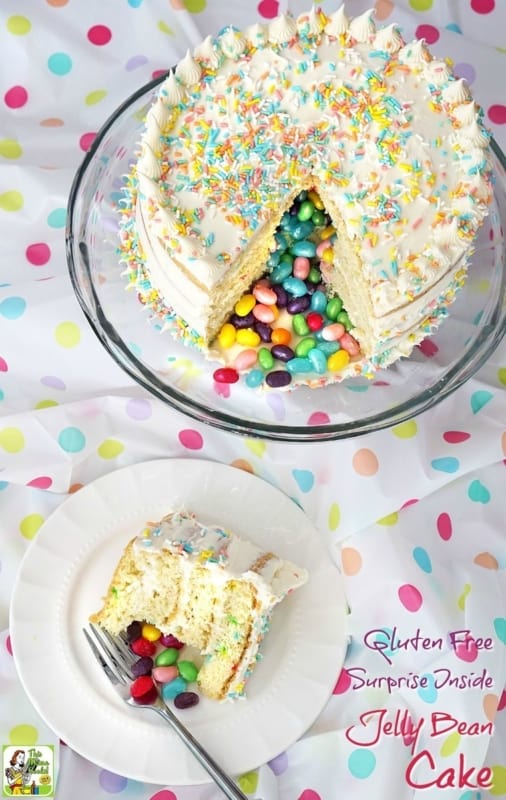 Funfetti Cake from My 3 Little Kittens
Paleo Rainbow Cake from A Girl Worth Saving
Vanilla Spinach Cake from Veggie Desserts
Funfetti Cake from The Unlikely Baker
Easy Donut Cake from Julie Blanner
Rainbow Birthday Cake from The Little Kitchen
White Texas Sheet Cake from The Seasoned Mom
Funfetti Cake from Salt and Baker
Rainbow Cake from The Unlikely Baker
Conclusion for
Delicious Cake Recipes
:
No matter your level of skill or the flavor of cake you prefer, you can find the perfect recipe from these delicious and absolutely stunning birthday cakes.
From simple and easy to unique and complex, we have a cake that will make your birthday party a success.
These recipes are ideal for any party, whether it is for a child or an adult.
If you love these recipes, please pin this image to your Birthday or Baking Pinterest Board:
Here are some helpful links for baking a birthday cake:
Related posts for Best Birthday Cake Recipes:
Thank you for reading about our favorite birthday cakes!