The best party games for a construction themed birthday!
Construction Party: Construction-themed Party Games. Looking for some fun construction themed party games for your construction birthday party? I'm sharing some awesome construction party games and activities.
Be sure to also check out these construction food ideas and these awesome construction party ideas! I know you will love them. We also have an adorable Construction Party for inspiration!!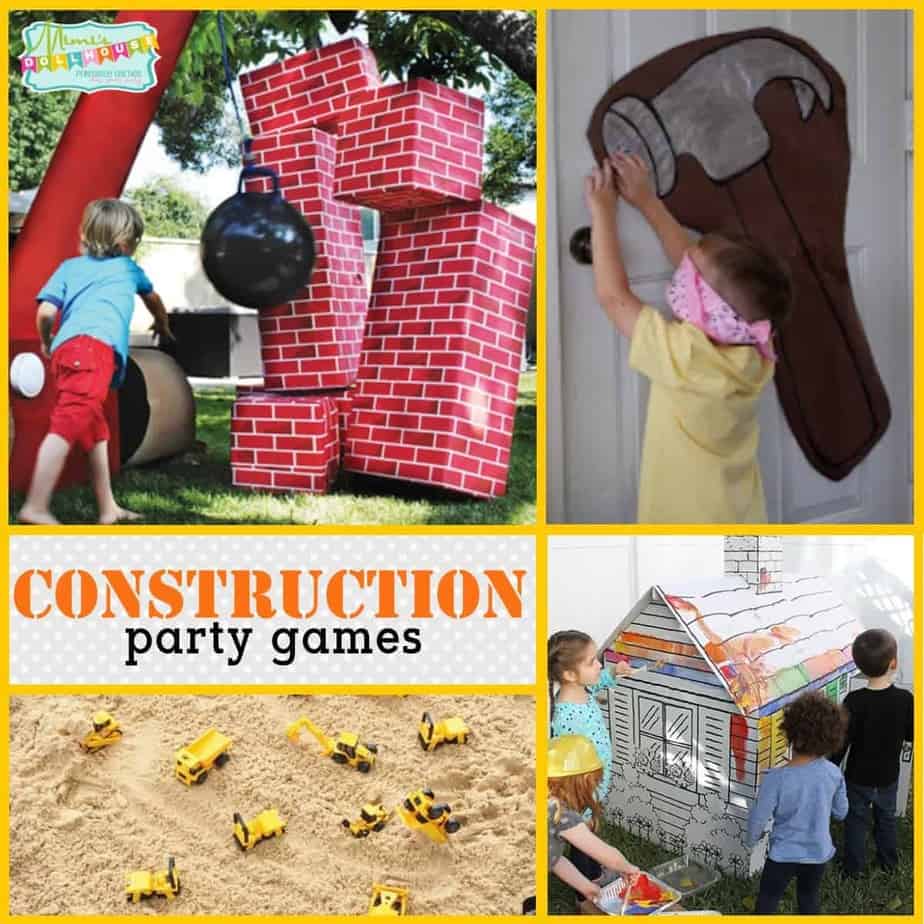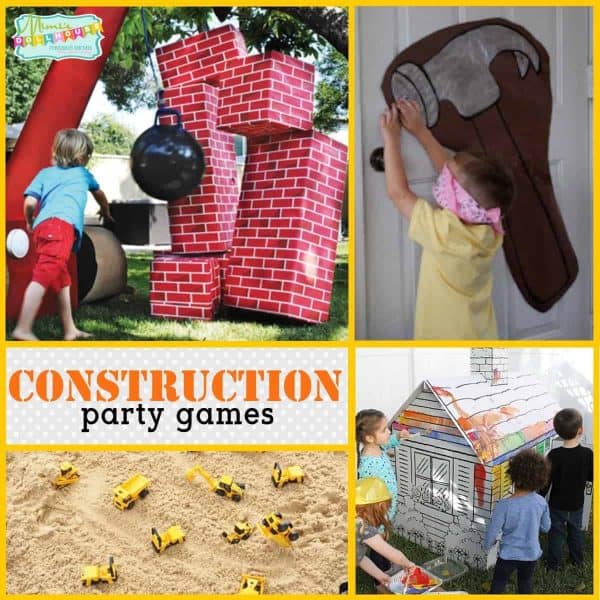 So we all know I love party decorations. I love brainstorming food ideas and finding the perfect decor for a party. Like this dump truck party…awesome-sauce!!
Throwing a CONSTRUCTION THEMED PARTY?
But if you set up the most amazing decor and make the cutest most delicious food and then everyone sits and stares…you are probably going to have some seriously bored little party guests on your hands.
Party Activities are where it is at! I have some super-duper fun and creative construction-themed party games to share…check it out!!
Construction Themed Birthday Party Ideas
Let's explore some AMAZING Construction party activities. These ideas are sure to delight your guests and entertain your little builder!
Construction Worker Dress Up from Fun 365
This adorable idea will really get all the kids participating in the party and give them some fun dress up outfits. Bonus: It will make your photos AH-MAZ-ING!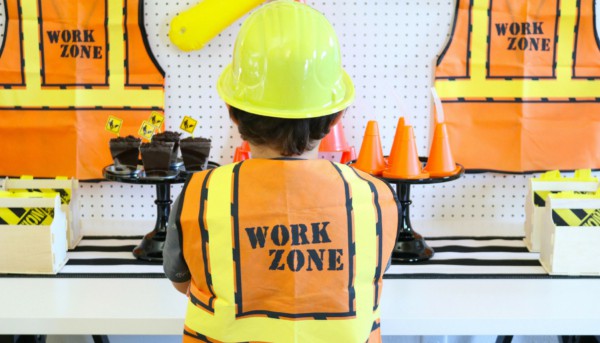 Wrecking Ball Bowling from The Creative Mom
Let's get some demolition happening with this wrecking ball activity. It's like bowling…but way BETTER!
You can make the bowling pins from paper towel rolls…don't you just love inexpensive ideas like that???
Wrecking Ball on Hostess with the Mostess
This is an easy and super fun construction party game. Clearly the party featured, they went to crazy amazing levels of creativity. It's adorable and fun.
If you are on the less crafty side…you can achieve the same level of fun with some wrapped cardboard boxes and bean bags!! Fun for hours!!!
Pin the Nail on the Hammer from Party Tinkers
So if you've followed any of my parties…you no doubt have figured out I have an affinity for 'pin the' games. They are just so low maintenance and kids always love spinning in circles and trying it out.
It's always a hit. This pin the nail on the hammer game is no exception! I love this idea!!!
Construction Cone Pinata from Project DIY Mommy
Want to really excite your little hard hat wearing workers? How about this DIY construction cone pinata?
Even if you don't feel up to the DIY pinata…you can buy a cute bulldozer pinata and still thrill your little ones with raining candy!!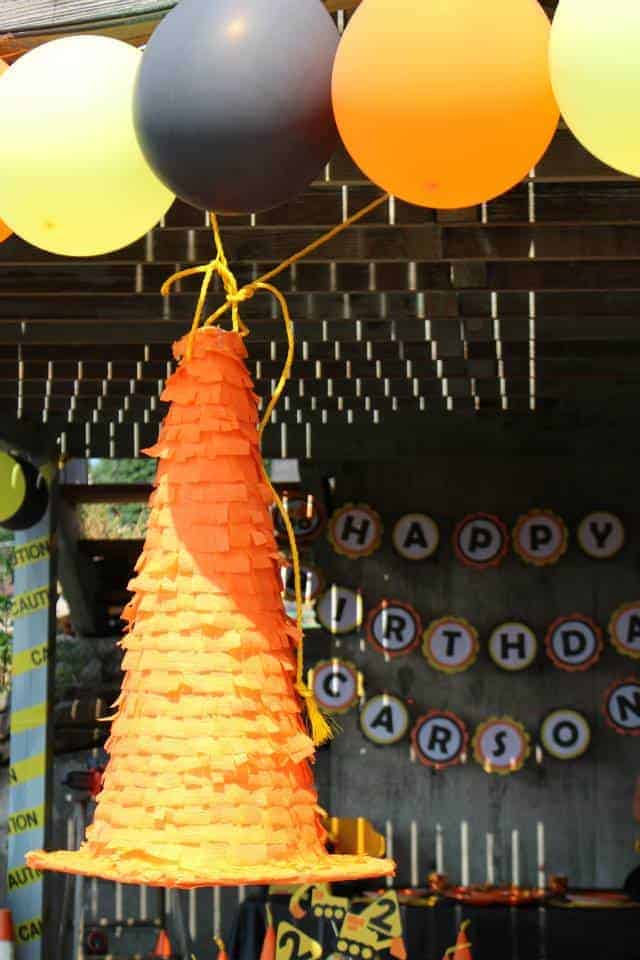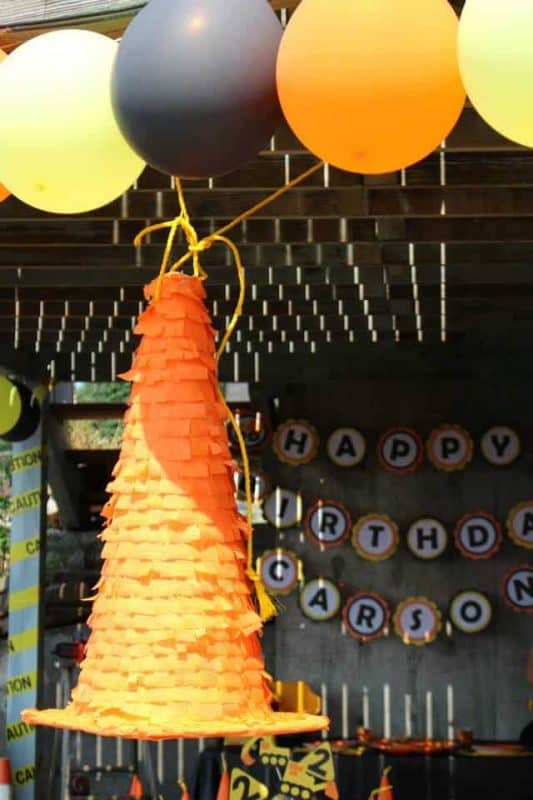 Hammer Station from A Medley of Memories
Grad some foam blocks, golf tees, and toy hammers and you have a little kid's dream come true construction party activity.
How adorable would they be banging away with their little hangers?? Can't you just see it!!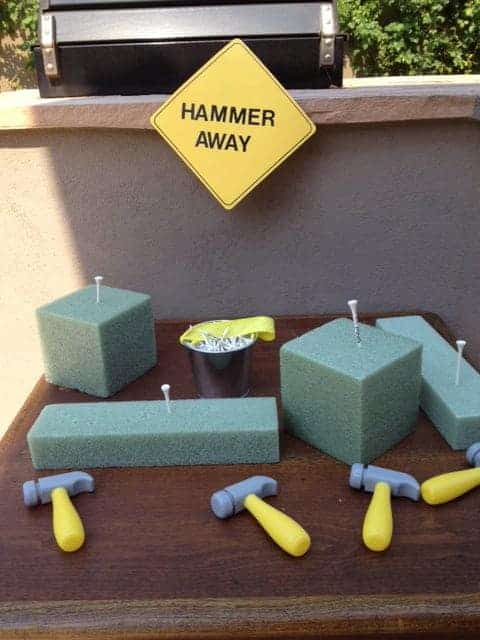 House Painting from Celebration Lane
Any construction project needs a good coat of paint, right? Let you little cuties paint their own house like real construction workers.
Grab a cardboard house to color and some paint brushes (or markers/crayons if you are entertaining little bitties. Fun for all!!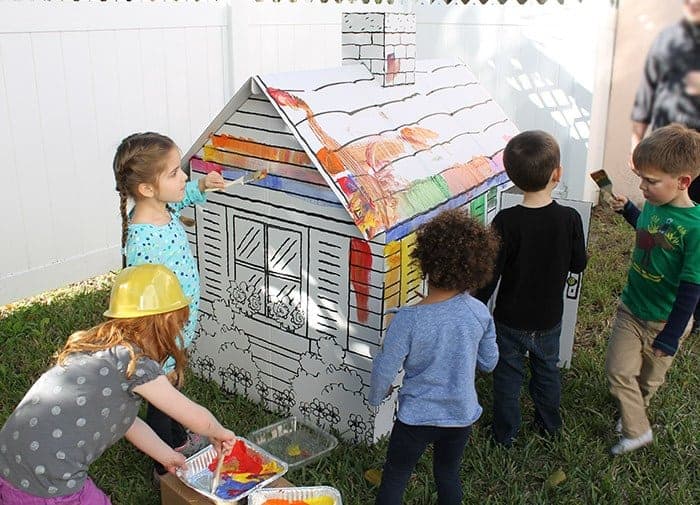 Dig Station from Fab Everyday
Have some dirt? This idea is awesome. Wrap a little play pool in some trash bags and fill with dirt. grab some little dump trucks and dirt movers or some shovels.
Your party guests won't want to leave this activity!!!
So much construction party fun! I hope you love these construction-themed party games!! Want more construction inspiration?
Be sure to also check out these construction food ideas and these awesome construction party ideas! I know you will love them. We also have an adorable Construction Party for inspiration!!
Supplies for Construction Party Games
In order to pull of Construction themed games…you definitely need the right tools (HA HA). Here are some must haves for putting these games into action:
Here are some helpful links for throwing a Construction themed party:
If you love these fun construction games, please pin this image to your birthday Pinterest Board: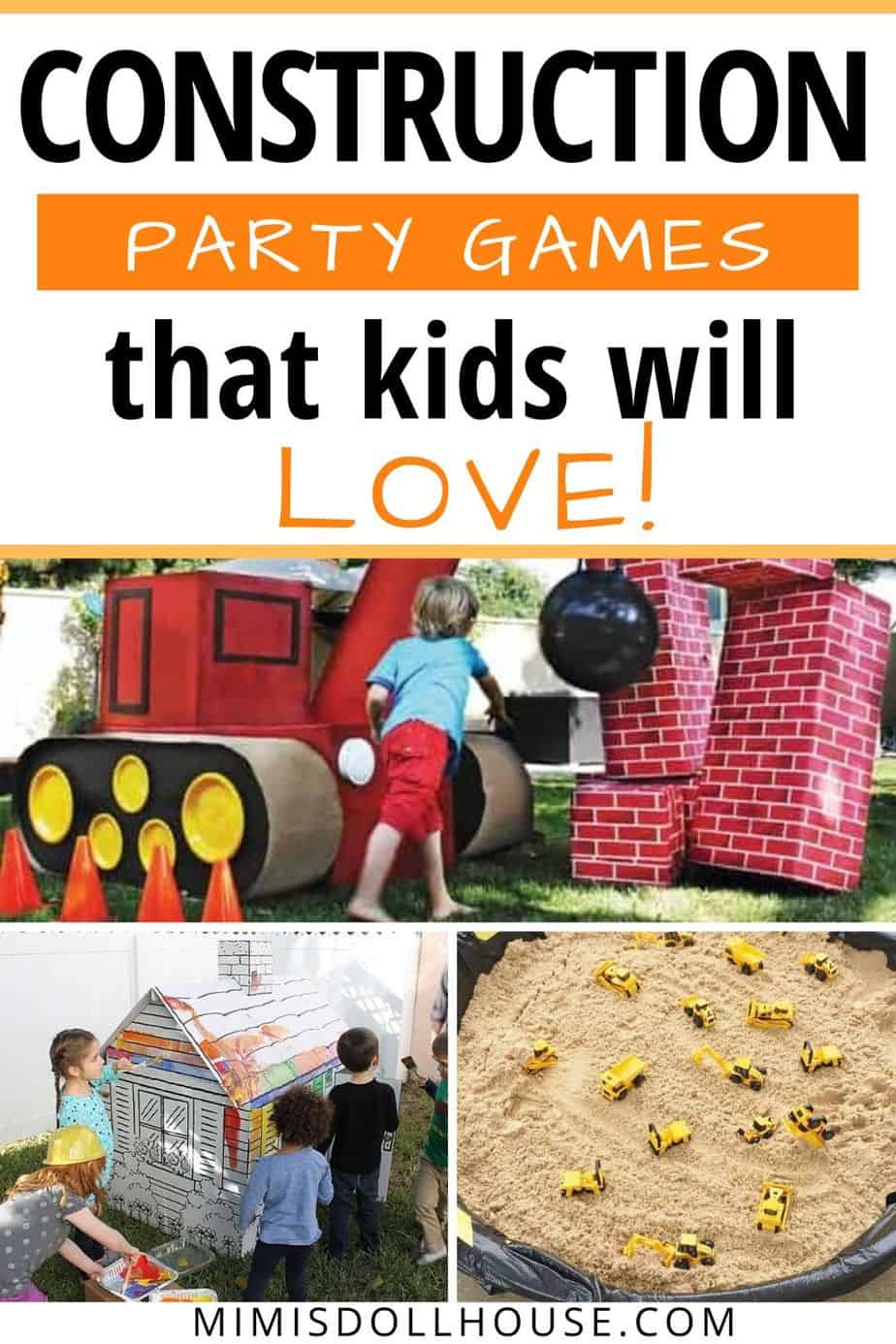 Need some awesome tableware to pull all those party details together? This is seriously my favorite of all the Construction party ware I've seen out there:
Adorable Construction Tableware from Target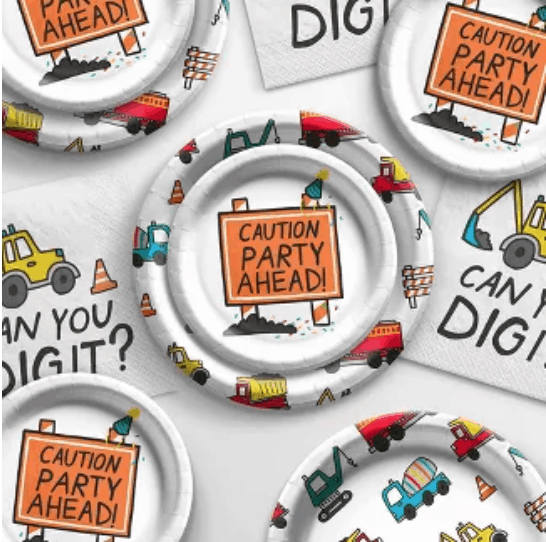 Wanna throw a Construction Party?
The Printable Construction Party Collection is available in my shop:
RELATED POSTS FOR CONSTRUCTION PARTY IDEAS:
Thank you for reading our favorite construction themed party activities!