Desserts for a Blippi Party you will Love
If a love for all things Blippi has overtaken your little one, then a Blippi themed birthday party is the way to go. We have all the cutest Blippi desserts, and Blippi cakes and cookies you can diy, buy or just ogle! From delicious sugar cookies to layer cakes…you won't want to miss these party treats!
Planning a Blippi party is as easy as orange and blue….with some fun twists and treats thrown in. Once you have figured out all of your party decorations, you will want to move onto the most fun part of party planning…the food!!!
Check out my post on Blippi party decorations for plenty of ideas to get you started!!!
Throwing a BLIPPI THEMED PARTY?
☑️ This
Blippi Party Kit
is the perfect set to get your party planning headed in the right direction!
There are plenty of kid friendly things you can use in a Blippi party for snacks. One option is sticking with blue and orange ideas…think things like goldfish and carrots, blueberries and yogurt. There are so many awesome treats.
Blippi is also so good at adding in things little kids already like to his show. Don't be afraid to add some fun "toddler food" into the mix and play up the ball pit (M&M's or colored candies), or the excavator with treats in the back of construction trucks. Construction parties are great places to find Blippi friendly treats!!
Blippi Cakes
Now let's talk about some of those fantastic Blippi themed desserts you can make or buy to really set your Blippi apart from the rest.
Blippi cake from Fabuless Events
Here is an adorable cake option for a Blippi party. The construction trucks make it perfect for a construction themed Blippi party.
Blippi Fondant Cake Topper from Sweet Treats Shop
Here is a fun Blippi fondant cake topper. This can help dress up any homemade or store bought cake.
Blippi Cake from My Sweet Taste
How adorable is this fun Excavator? Perfect for a Blippi fan's birthday!
Blippi Cake Topper from Lucas and Me
Here is another simple (and unedible) cake topper for a homemade or store bought cake. Turn a plain white cake into an adorable Blippi cake with a simple topper!
Blippi Cake and Cakepops from Little Nuggets Bakery
This cute Blippi themed shirt cake and cake pop set are so fun and would be great for a Blippi birthday.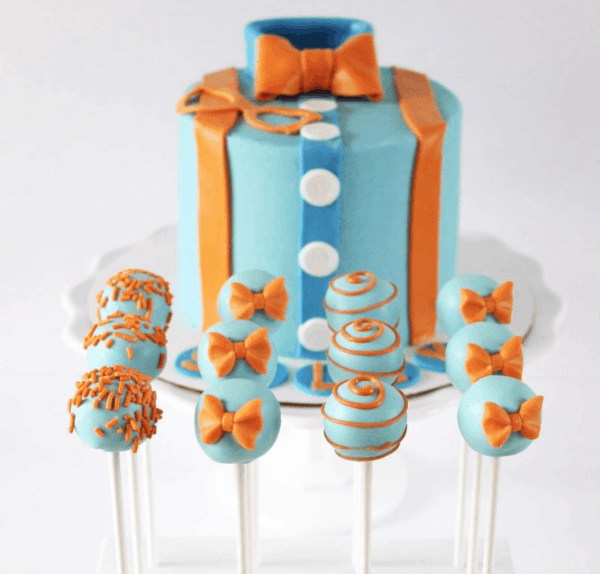 Blippi Cupcakes
Cupcakes are always a hit at parties and a great way to easily serve cake. No cutting necessary…just some cute cupcakes!!
Blippi Cupcakes from September Moon Cupcakes
These cupcakes are simple and adorable. Fun frosting and a cute chocolate bowtie for the win!!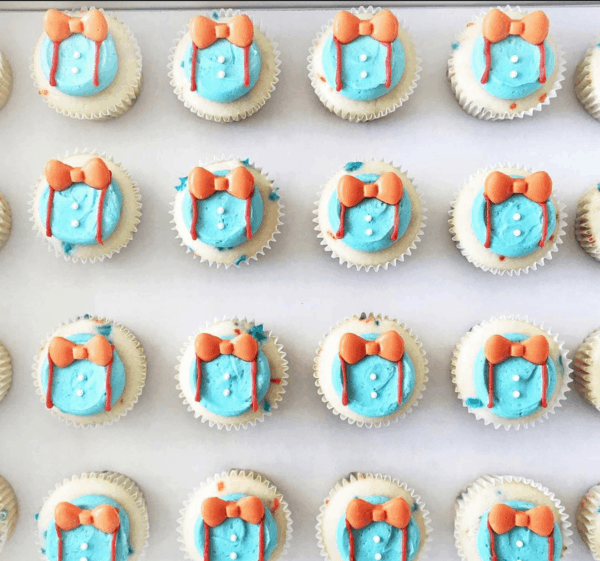 Blippi Fondant Cupcake Toppers from Sweet Sugar Tops
Remember you can always add some adorable fondant toppers to your simple cupcakes. Bake them or buy them and add these for a quick and fun Blippi treat.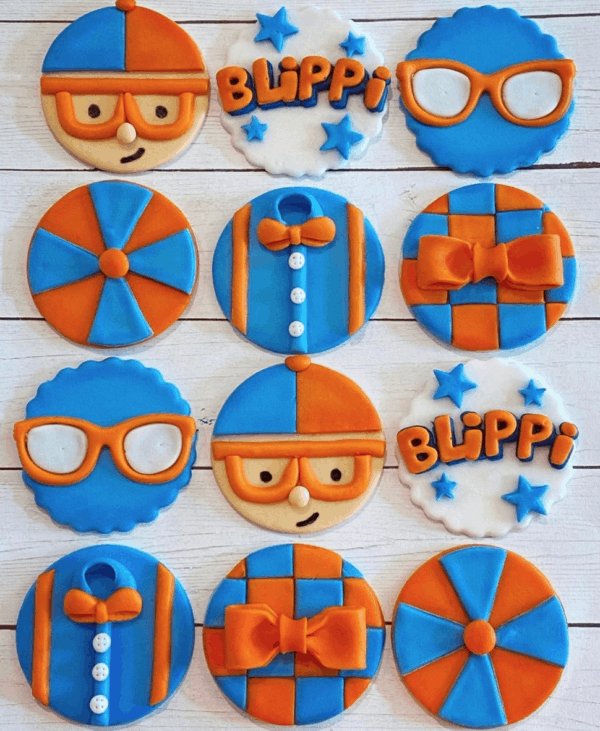 Blippi Cookies
Yummy, yummy cookies are always a a great treat for a birthday. From simple to royal iced masterpieces…you can't go wrong with some sugar cookies!!
Blippi Cookies from Sweet Cheeks
Here are some gorgeous excavator and Blippi themed cookies that are perfect.
Blippi Personalized Cookies from Shop Cookie Couture
Simple Blippi faces ans names are always a hit!
Blippi Cookies from Dots and Bows Designs
Of course, you can always do shits and bowties too!!
Blippi Royal Iced Cookies from Pinterest
HEre is another adorable option!
Blippi Cookies from Sweet Desert Cookie Co.
These are probably my favorite…I love the construction trucks and the Blippi faces!!
Blippi Cookies from Gigi's Cookie Jar
Drawing on cookies with edible markers are also a great way to decorate!!

Blippi Desserts
And of course…last, but certainly not least, we have some final dessert options that you will definitely love!!
Blippi Rice Krispies from Imagination Parade
Who wouldn't want one of these chocolate covered rice kripsies treats? Sooooo fun!
Chocolate Boulders from She Saved
Donut holes make great boulders that are perfect for pairing with construction themed toys.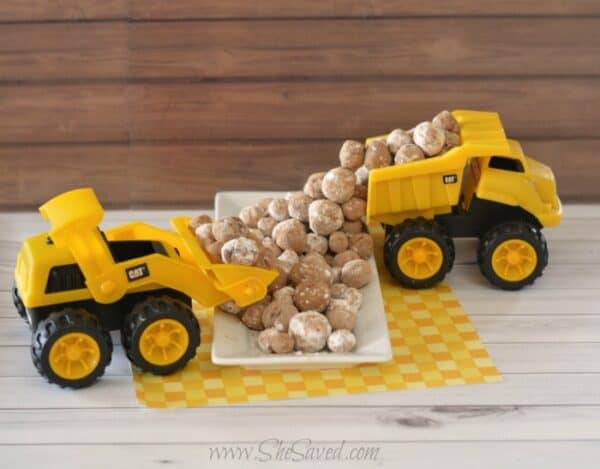 Blippi Gumball Favor Tube from Fiestaval
Gumballs are great party favors too. Sending home edible favors is always a winning idea!!
Blippi Party Tableware
Setting up your party tables and serving your delicious food does not have to be complicated. Here are some simple and adorable decorations and party ware that will help streamline your party planning!
Blippi Tableware and Decor from Amazon
Blippi Supplies and Tableware
from
Amazon
Blippi Tableware
from
Amazon
Be sure to check out this Blippi party post for printables too!!
Here are some helpful links for a Blippi party:
Conclusion for Blippi cookies and cake ideas:
If you are planning on baking for a Blippi party…these ideas are sure to get you dreaming in the right direction. From fun cookies to gorgeous cakes…we know you will love these Blippi desserts and party ideas!
If you love these ideas, please pin this image to your birthday Pinterest Board: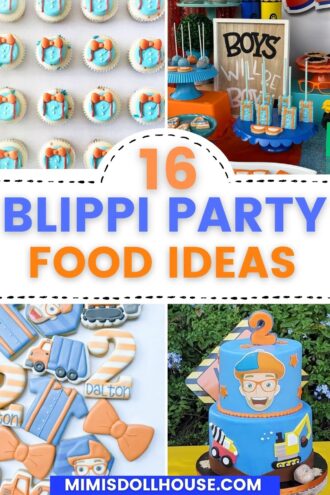 Related posts for baking for a Blippi party:
Thank you for reading out Blippi cake and dessert ideas!