Ideas for a Pokemon Birthday Party
Looking for some fun Pokemon party ideas? From the bright colors to the fun creatures, Pokemon parties can be an absolute blast! If you are looking for a fun party idea for your tween or older child…Pokemon is a great option. Pikachu, Bulbasaur and so many more…gotta catch them all!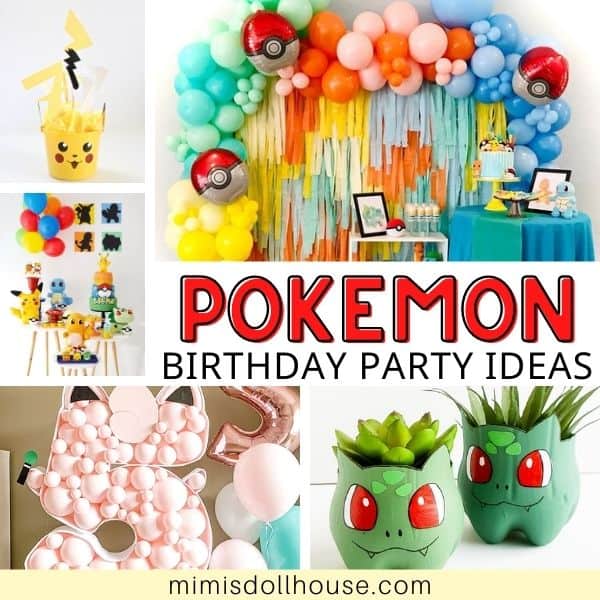 Do you have a child who LOVES Pokemon? Why not celebrate in Pokemon style? These Pokemon party ideas are adorable, fun and sure to be a hit with all those little Pokemon loving kiddos! Let's check out some of the best ideas for styling a Pokemon birthday…
Throwing a POKEMON THEMED PARTY?
☑️ This
Pokemon Party Kit
is the perfect set to get your party planning headed in the right direction!
Pokemon Party Ideas
One of the best parts about planning a party around something your kid loves is definitely the reality that they often have many of those items already. Using toys, figures, pictures, etc. from your kid'd "stash" is a great money saving party tup for planning a party.
If your kid is newly into a theme, or doesn't have many items already…another simple and budget friednly idea is to double the presents and the decor. If you are going to get your kid a Pokemon figure or Pokemon plush…why not use it in the party decor?
Pokemon Theme for a party
Creating a fun Pokemon party theme can take on so many different options. you can feature many different Pokemons. You can focus on just one or two favorite Pokemons. You can also feature primarily the Poke Balls. It really is easy to have so much variety.
Let's check out some of the best ideas…
RELATED: 23 Unique Pokemon Cakes, Cookies + Desserts
Pokemon Party Decorations
First up we have the decorations. From balloon backdrops to centerpieces…picking the right decor is a definite winning way to create an amazing party.
Pokemon Balloon Backdrop from Exquisite Details by Raque
Here is a cute and simple balloon backdrop for a Poke ball theme…
Pokemon Balloon Mosaic from Paper and Luxe
Have a girl who loves Pokemon…this Pokemon mosaic is pretty in pink.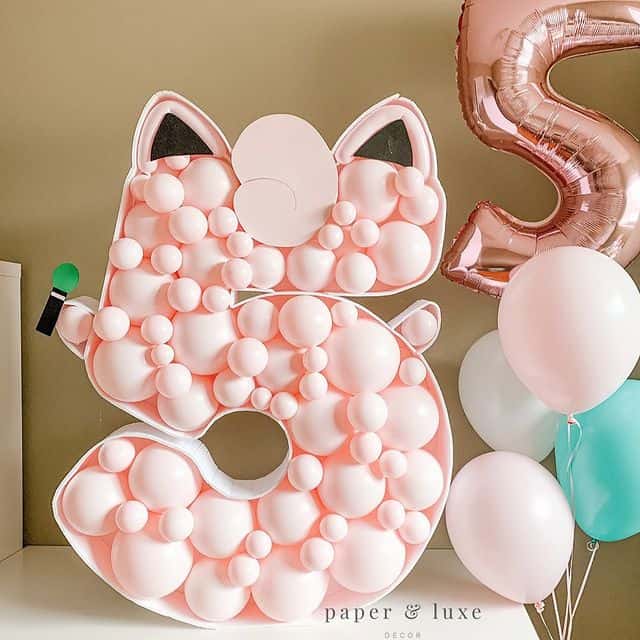 Pokemon Decorations from Oh It's Perfect
Cute centerpieces for the win. Love these fun Pokemon party tables!! You definitely can't go wrong with some balloons.
Pokemon Balloon Backdrop from A Custom Kreation
This is one of the most fun Pokemon backdrops I've seen…I love the different sizes of balloons and the fun streamers!!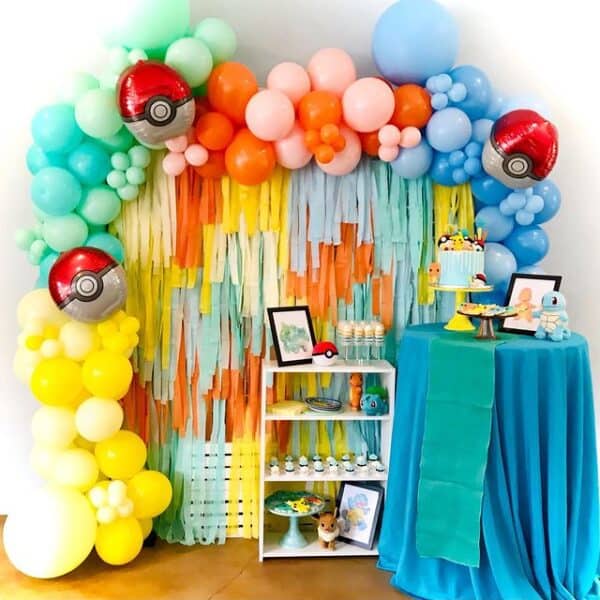 Pokemon Party Decorations from Bliss Festas
Here is a bright and fun Pokemon party setup. So many clever ideas that your little one will love. This is a great example of utilizing the Pokemon plushes!!
Pokemon Free Printables from Diana Rambles
Want some free Pokemon printable decorations? These simple printables would definitely help make party planning a snap!
Pokemon Birthday Party Supplies
Along with Pokemon themed decorations, there are tons of clever party supplies and ideas for a Pokemon birthday.
Pokemon Hat from Kids Activities Blog
Here is a cute and simple Pikachu hat that you can have your party guests make as an activity that doubles as a favor. I love when things can wear two hats. Yes…that pun was intended.
Bulbasaur Planters from Ruffles and Rainboots
Recyclable and adorable Bulbasaur planters and a fantastic idea for adding a little creative green to your party.
Pikachu Origami from Red Ted Art
Here is a fun party activity for your guests. Teach them some simple and cute Pikachu Origami. It's sure to be a blast!
Free Pokemon Color by Number Activity from Simple Everyday Mom
Color by number sheets are a fun way to entertain your guests, especially if you have some littler ones who can't hang with the big kids and their level of activity!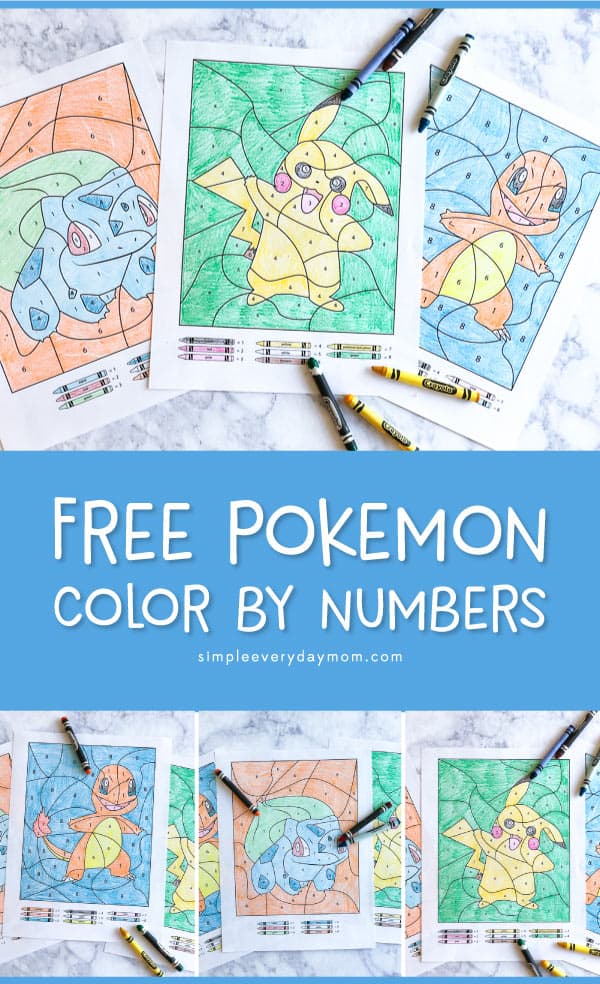 Pikachu Favor Bags from Neli Design
Why not package up all those cute Pokemon favors in some simple and adorable Pikachu favor bags?
Pikachu Centerpieces from The Homes I Have Made
Here are some cute centerpieces you can DIY for your party. You will love these and how budget friendly they are!

Pikachu Cards from Simple Everyday Mom
Here is a fun invitation idea. You can customize these to say pretty much anything and they are too, too cute!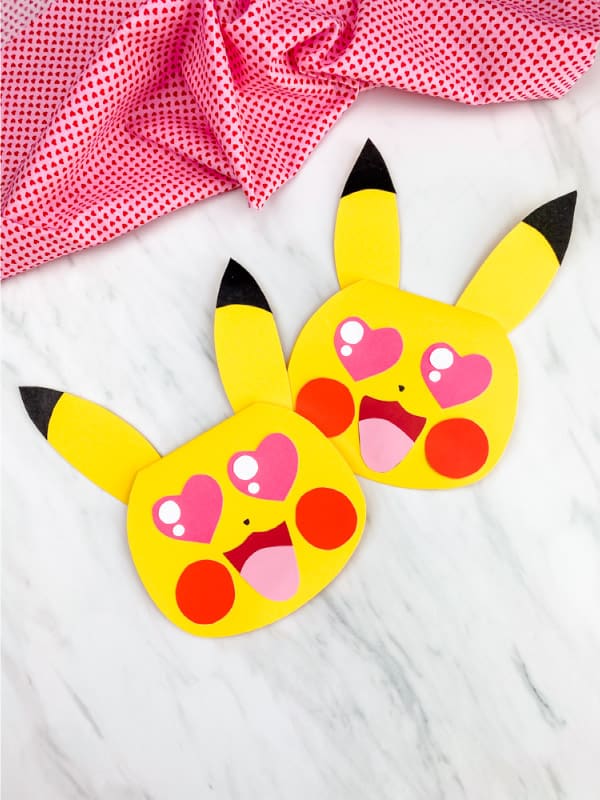 Pokemon Party Tableware
Phew…all those ideas sure are amazing. One simple way to pull your whole party together is tableware. Sometimes buying some simple and super matchy-matchy, on theme tableware is a great place to start with your party. It definitely helps to bring everything on theme and get your started without having to hunt down individual pieces.
Pokemon Party Tableware from Oriental Trading

Pokemon Partyware from Amazon
Here are some helpful links for planning a Pokemon party:
Conclusion for Planning a Pokemon Party:
Whether you are new to the world of Pokemon or you've been collecting them for years, these party ideas are amazing and a great way to plan a Pokemon themed birthday. From decorations to party favors…I know you will love these fantastic Pokemon ideas!!
If you love these ideas, please pin this image to your birthday Pinterest Board:
Related posts for Pokemon Birthday Party Ideas:
Thank you for reading my ideas for a Pokemon birthday theme!