Fireman Party: Romain's Party is on Fire. Sirens are blazing for this adorable Firetruck Party! Be sure to check out all of our Fire party ideas and inspiration.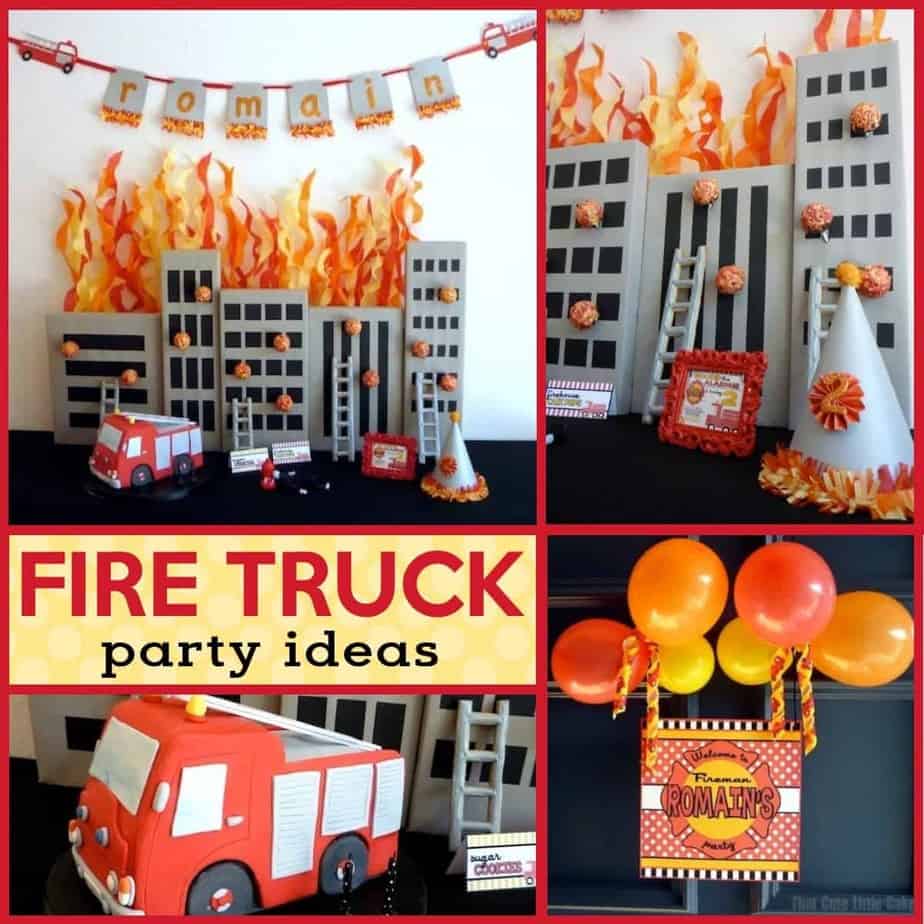 I am constantly blown away by some of the super talented and creative ladies I have the pleasure of working with in this here crazy fun party biz. One of my favorite things is seeing photos of parties styled using my printables. Especially when they look THIS CUTE!!! If you haven't checkout That Cute Little Cake, you are seriously missing out on some awesomeness! Virginie, from That Cute Little Cake is uper creative and I LOVE her parties. When she told me she wanted to use my Fireman Party Printables for her son Romain's second birthday, I was over the moon. I knew the spread would be adorable….and boy was it! I'm super excited to share this party with you all today. This party is on FIRE!!!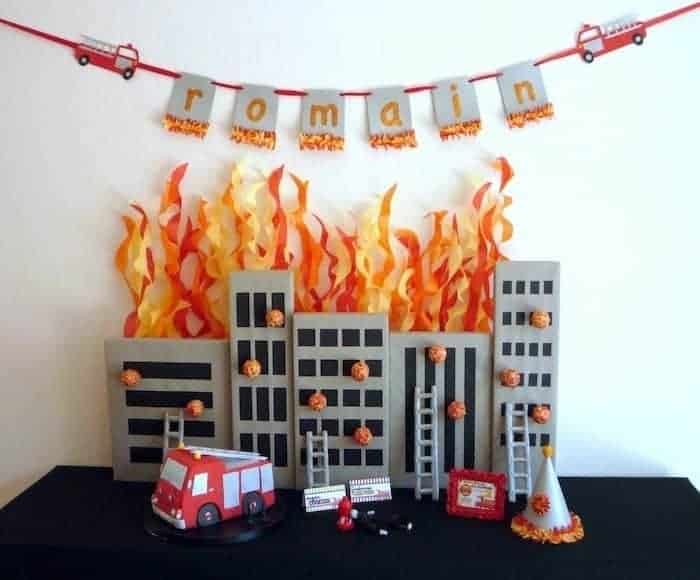 Is that not the best fire backdrop EVER?? Here is a tutorial Virginie put together so you too can make an amazing Fireman party backdrop.
One of my favorite details are these clever little burning building favor boxes. I love how she filled them with red and yellow jelly beans so you see the fire through the windows. It's all in the details!! Also, you can barely make it out in the photo…but the 3/4″ stickers are on the water bottle lids too…seriously clever!
Virginie also made this adorable Firetruck Cake. This cake was the inspiration for the party as it was a favorite of her son. Too, too cute!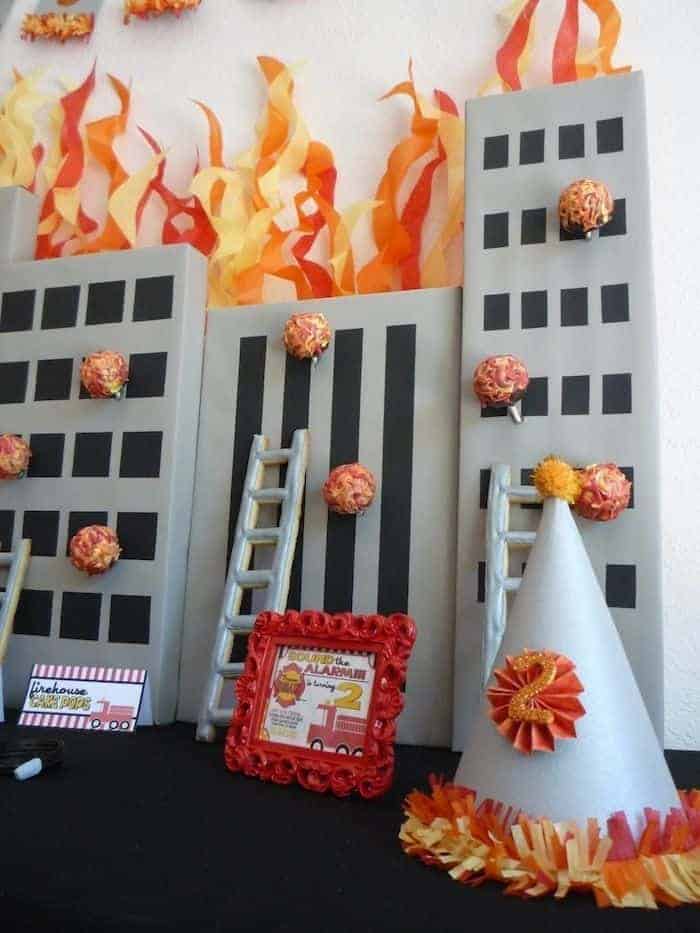 You have got to love that the fire cake pops are displayed on the burning building. Fabulous. Virginie has also put together a tutorial on how to make these super cute little fire themed party hats.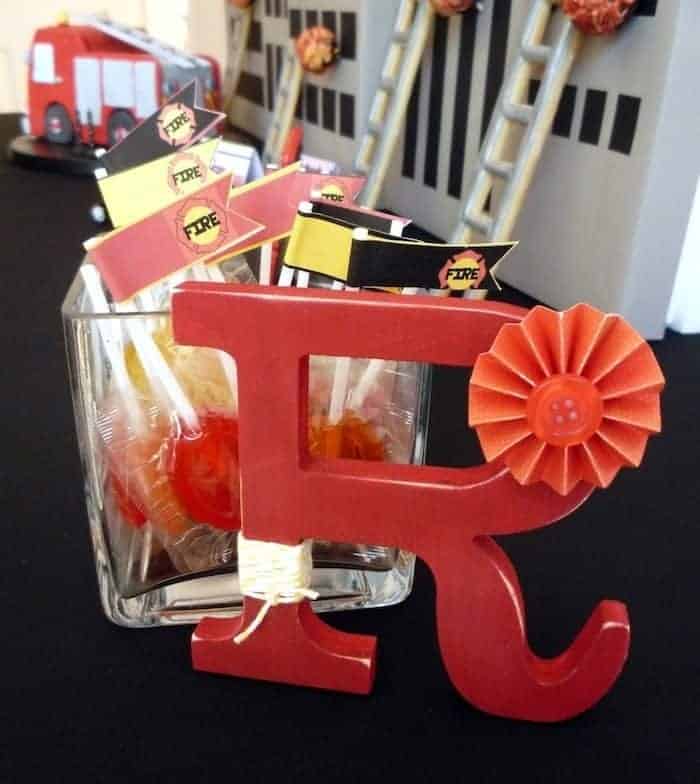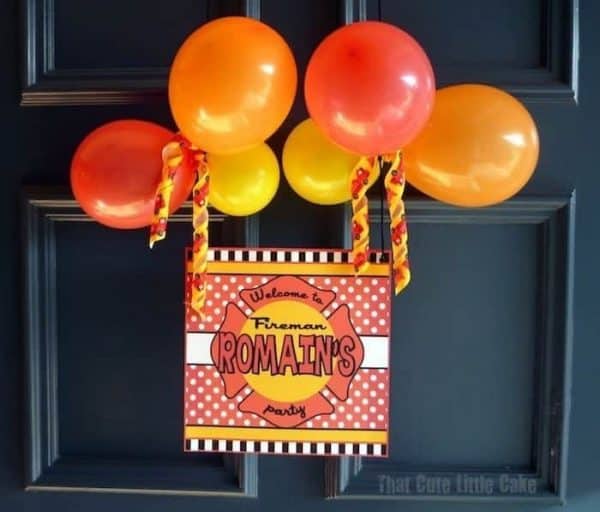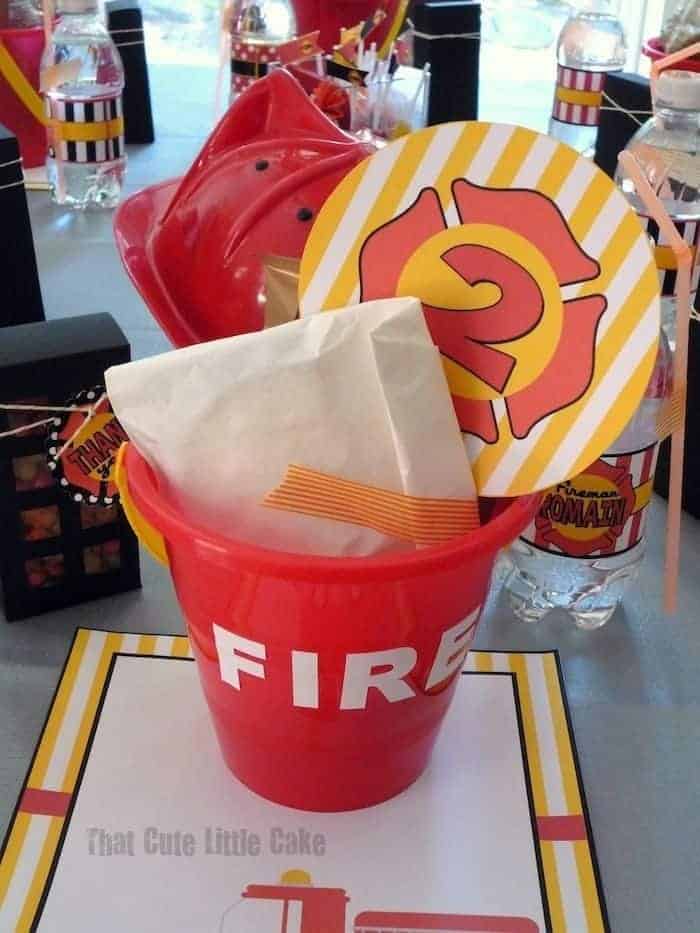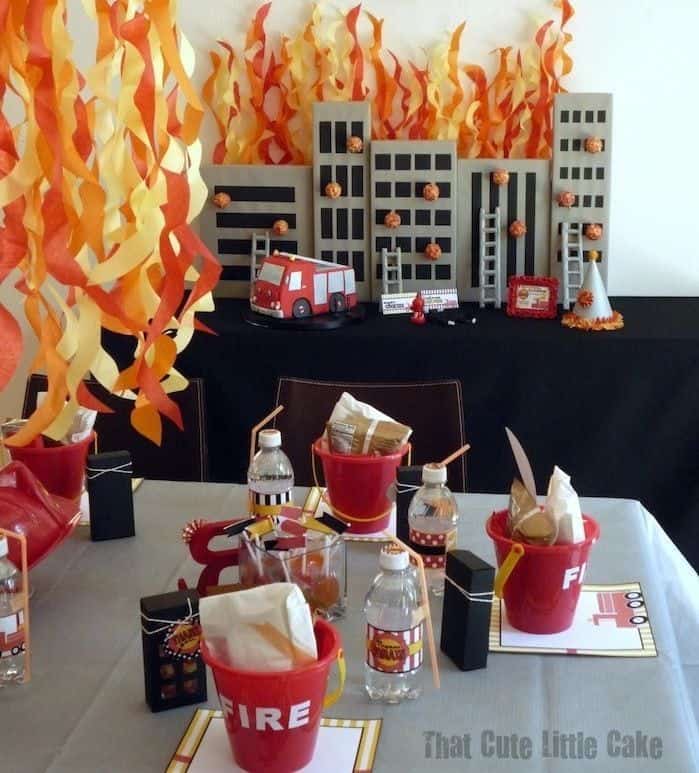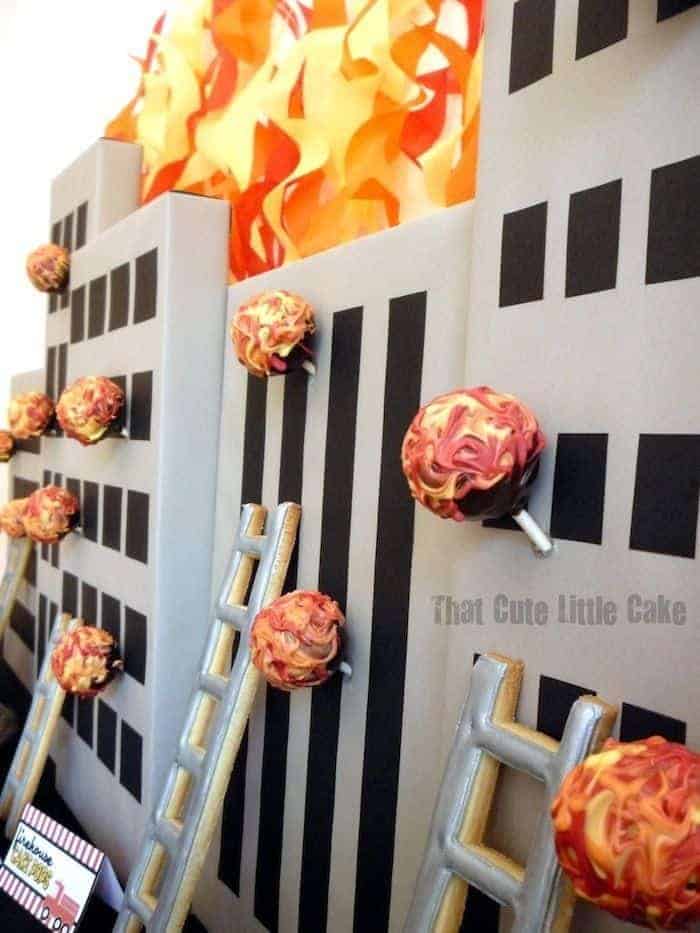 Happy Birthday Romain!! Looking for more Fireman Party Ideas?
Vendors:
Party Styling and Treats: That Cute Little Cake
Printables: Mimi's Dollhouse
Fire Cake Pops: Goodness by Ansley
Here are some helpful links for throwing a Fire truck party:
Wanna throw a Fireman Party?
The Printable Firetruck Party Package is available in my shop: