Paw Patrol Christmas Gift Ideas
Looking for that perfect gift for your little Paw Patrol fan for Christmas? Check out this PAW Patrol: PUP-tastic! 8-DVD Collection.* Why not give the gift of Paw Patrol (without getting stuck watching the same two episodes over and over) with this amazing collection!
If your little one love Paw Patrol as much as mine does…you understand why finding that perfect Paw Patrol gift is so important! In our home, my little guy wants to watch Paw Patrol over and over and over…we get a little fatigued with the same one or two episodes available online really quickly.
PAW Patrol: PUP-tastic! 8-DVD Collection REVIEW
That's what makes this AMAZING DVD set so perfect. You get so many episodes, you can allow your little one to watch Paw Patrol without getting overly exposed to one or two episodes.
My little guy was so excited to receive his very own set. Plus bonus, the Marshall Firetruck box it comes in is adorable and sturdy. It MAY have become my son's favorite toy right now. Seriously…who needs toys when you can have a firetruck box. (LOL…don't worry…he still has plenty of Paw Patrol toys!)
This is one of our favorite DVD sets. So many great Paw Patrol episodes. This is definitely worth the buy!!!
Here is a run down of what is one this awesome set:
This holiday season, the PAW Patrol®, produced by Spin Master Entertainment, is on a roll with their biggest collection of rescues on DVD in a limited edition gift set,
PAW Patrol: PUP-tastic! 8-DVD Collection
.
Fan-favorite pup Marshall lends his fire truck theme to this gift set and invites viewers to join him and the PAW Patrol for over 12 hours of heroic rescues.
To add even more fun and action-packed adventures to the collection, for the first time, Robo Dog will get his very own DVD, PAW Patrol: Robo Dog Rescues!, which is all-new and only available in the PUP-tastic Collection!
Just in time for the gift-giving season, this paw-some gift set will be sought out for the biggest
PAW Patrol
fan or even the newest little one starting their DVD collection.
The
PAW Patrol: PUP-tastic! 8-DVD Collection
limited edition gift set will be available on November 10, 2020!
PAW Patrol: PUP-tastic! 8-DVD Collection
DVDs:
PAW Patrol: Robo Dog Rescues! *Only available in this PUP-tastic Collection!
PAW Patrol: Ultimate Rescue
PAW Patrol: Jungle Rescues
PAW Patrol: Pups Chase a Mystery
PAW Patrol: Pups Save Puplantis
PAW Patrol: Sea Patrol
PAW Patrol: Summer Rescues
PAW Patrol: The Great Pirate Rescue!

PAW Patrol: PUP-tastic! 8-DVD Collection synopsis:

From tails on the high seas and nautical adventures in Puplantis to Ultimate Ruff-Ruff rescues and mysteries to solve in Adventure Bay and the jungle, there's an adventure for every pup!
Even Robo Pup gets to shine in his own collection of rescues.
Other Paw Patrol Gift Ideas
If you are looking for some more pup-tastic Paw Patrol themed gift ideas…check out these awesome finds on Amazon:
PAW PATROL PARTY Supplies
If you want to upgrade your gift to a party (or have a birthday to shop for)…Here are some Paw Patrol themed party decorations we know will help you to throw an amazing party!
Finding the right supplies is a great way to make planning a Paw Patrol party easy! Here are some great party supplies to help you with the extra planning:
Marshall Piñata from Amazon
Paw Patrol Balloons from Oriental Trading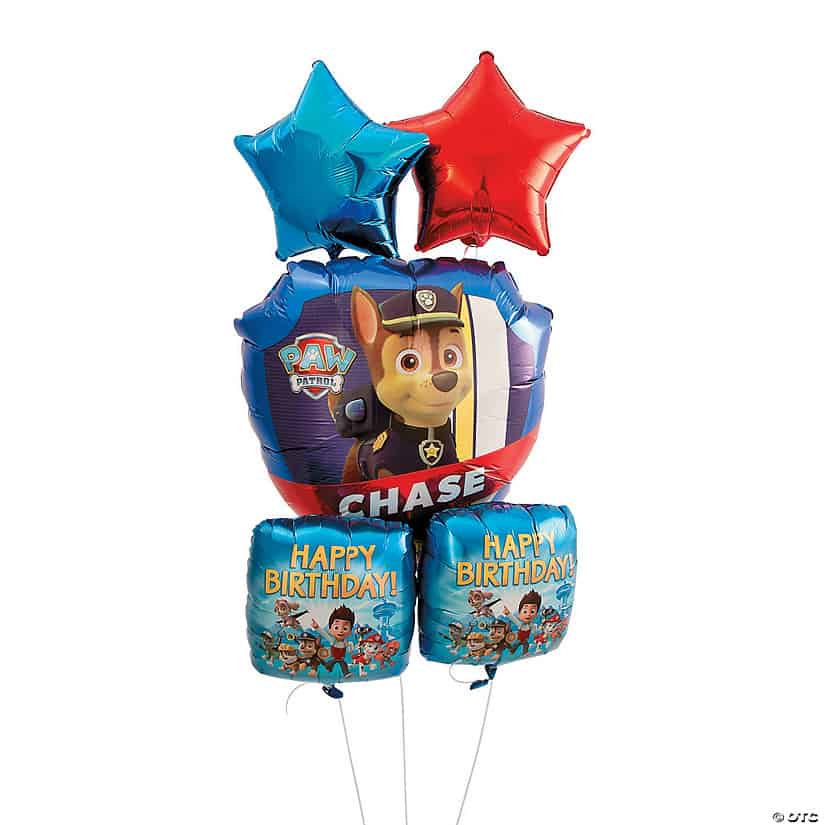 Paw Patrol Party Tableware
Looking for easy and on theme ways to serve your food? Grab a tableware set and save time searching for matching items! Here are two super cute and affordable options:
Paw Patrol Tableware from Oriental Trading

Paw Patrol Supplies from Target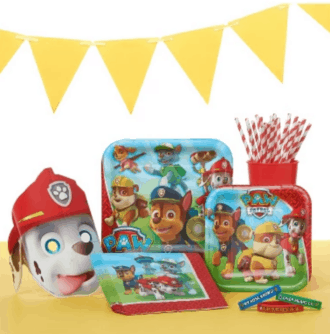 Pink Paw Patrol Party Supplies from Amazon
Here are some helpful links for Paw Patrol Food Ideas:
If you love these ideas, please pin this image to your birthday Pinterest board:
Conclusion for Paw Patrol Birthday Cakes:
This PAW Patrol: PUP-tastic! 8-DVD Collection is the perfect gift for any kid who adores Paw Patrol. Get a jump start on your holiday shopping with this awesome gift idea!
RELATED POSTS FOR PAW PATROL Gift Ideas:
Paw Patrol Cakes and Dessert Ideas
Thank you for reading our Paw Patrol Birthday Christmas Gift ideas!
*This is a sponsored post. Mimi's Dollhouse may have been compensated for this post, but rest assured…all thoughts and opinions are totally honest and totally my own:)*