Bluey Party Decorations + Bluey Party Ideas
Want some fun and easy to recreate ideas for stying a Bluey themed birthday party? If your little one love Bluey and Bingo, A Bluey Party is a great way to celebrate their special day. These ideas for a Bluey party are perfect for busy mums and dads!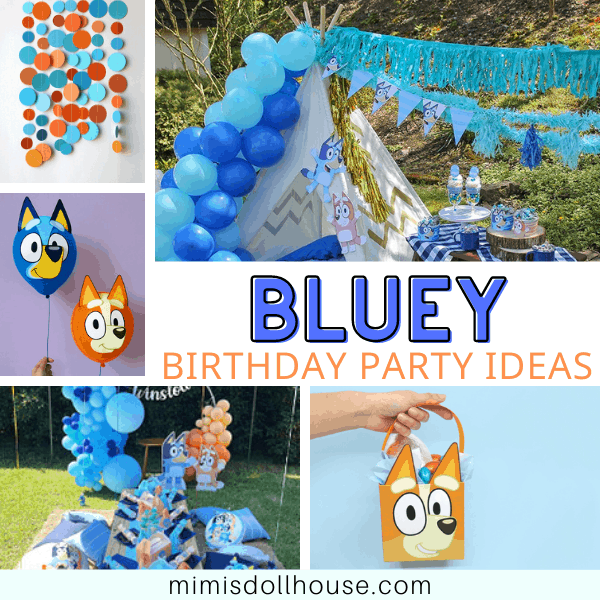 If you haven't met the Heelers…you and your little ones are missing out! Bluey, Bingo, Bandit and Chilli Heeler are one of the most entertaining and wholesome cartoon families out there. I promise, you will enjoy watching these episodes as much as your kids.
Throwing a BLUEY THEMED PARTY?
☑️ This
Bluey Party Kit
is the perfect set to get your party planning headed in the right direction!
If you aren't new to Bluey, you likely have a kiddo who is obsessed with these fun loving little puppy sisters and their creative parents. This family is #goals for raising pups! I want to be Chilli Heeler when I grow up!
Bluey and Bingo Party Ideas
So if you love Bluey as much as we clearly do…let's talk about some amazing party ideas for throwing the best Bluey themed birthday! From decorations to food ideas…you can't go wrong with some Bluey themed fun!
Bluey Party Theme
For the basis of a Bluey theme, you really want some basics blue and orange (to match Bluey and Bingo) and some themed tableware. I would grab an orange and blue set like this to add color and easy, inexpensive decor around your Bluey themed ideas.
You can also double birthday gifts and decor by buying some Bluey themed toys and plushes to use in your decor that your kiddo can keep after the party.
Another fun and budget friendly idea is to use toys and plushes you already have (if you have already been feeding the love for Bluey by buying your kid toys!!) as a part of the decor.
Stuffed Blueys and Bingos make great table centerpieces and go great with photo backdrops.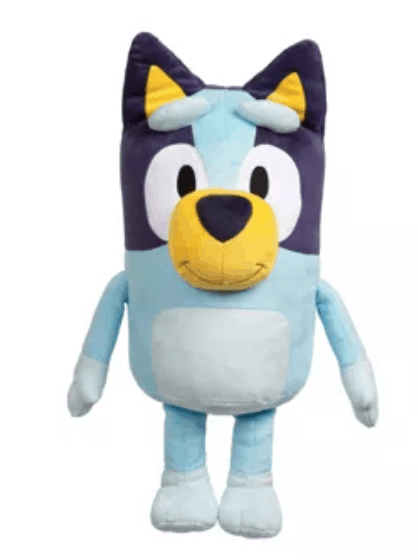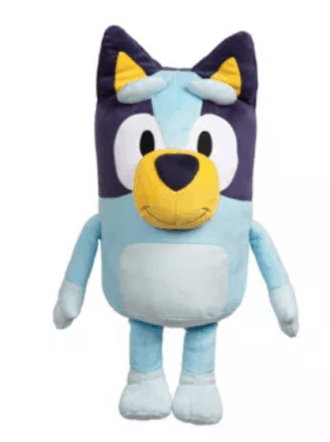 Little figurines make great cake toppers! So any possibilities!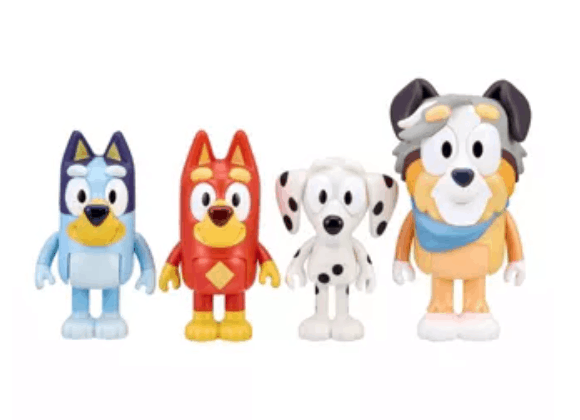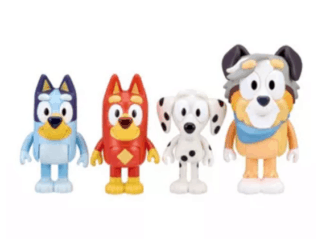 Bluey Party Decorations
The best place to start when you are planning a Bluey party is definitely the decorations. Here are some of the cutest and most unique Bluey decorations for your birthday…
Bluey and Bingo Balloons from Bluey.tv
Aren't these simple to make balloons absolutely the cutest ever?? So much fun!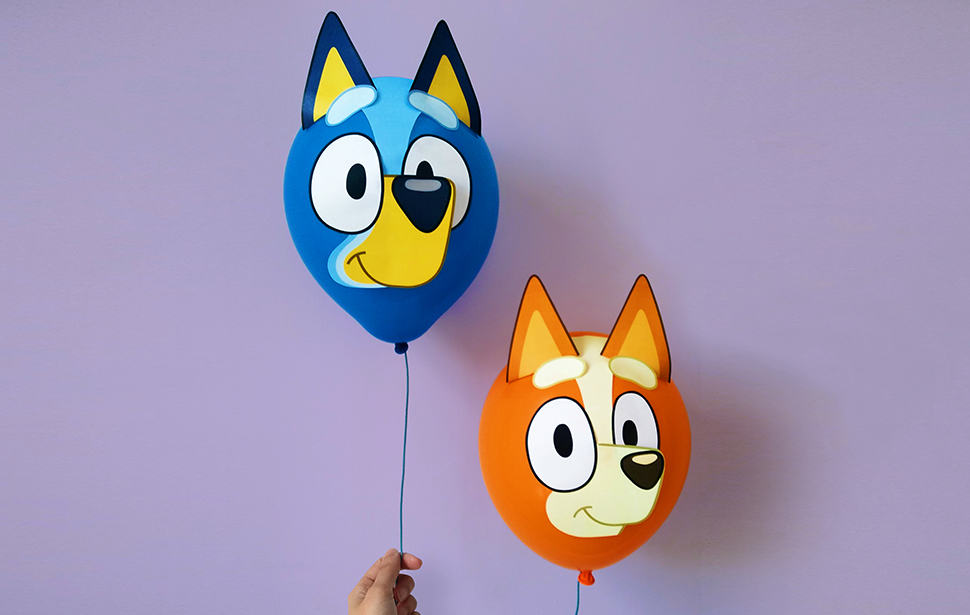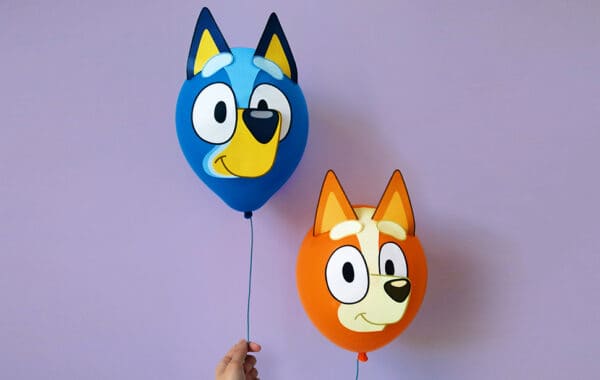 Backyard Bluey Party from Just Add Confetti
Here is a great backyard Bluey party. This is perfect for a spring or summer birthday!
Bluey Happy Birthday Banner from Hello Blush Party Co
Don't you just love this cute Happy Birthday Banner? The details are amazing!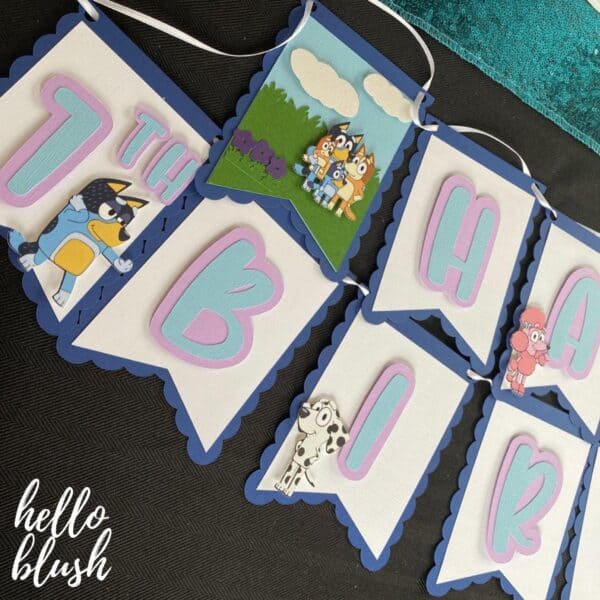 Backyard Bluey Party from San Style Events
This backyard birthday party brings the fun of balloons together with a cute Bluey theme. So much fun!!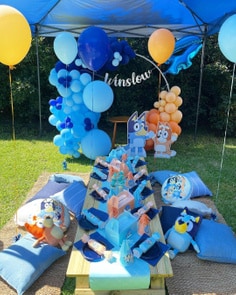 Bluey Birthday Party from Mum Central
Here is a simple idea I'm sure your kids will love! Those Bluey and Bingo plushes are perfect on the table too!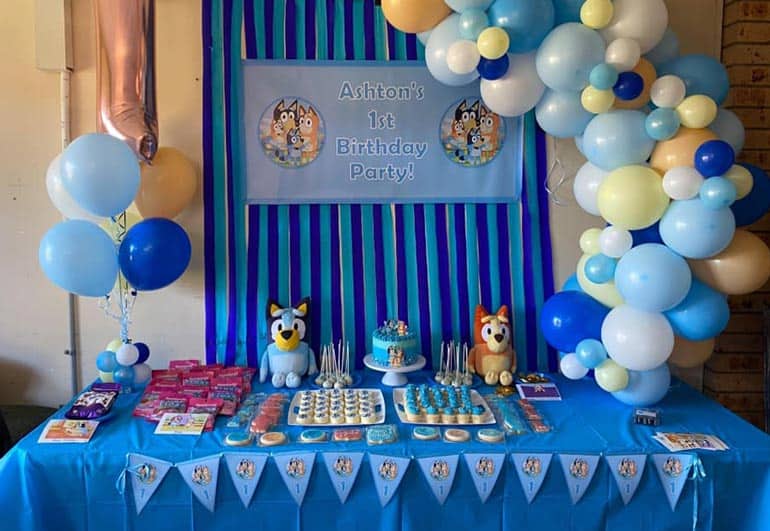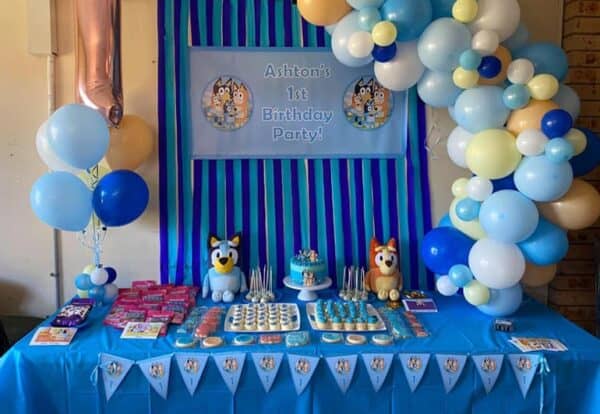 Bluey Balloon Arch from Newy Event Collective
How much fun is this balloon arch? Such a great and inexpensive backdrop.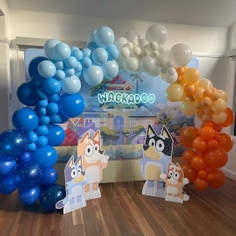 These are great ideas for making your Bluey and Bingo party an adorable hit!
Bluey Party Supplies
In addition to super cute and easy to recreate Bluey decor, there are tons of games, activities, ideas and party supplies to help make your party planning easy!
Firstly, download Free Bluey Party Printables to help make your party extra special.
Bluey Pinata from Ripley's Party
What is better than a giant Bluey pinata! Seriously…this is great!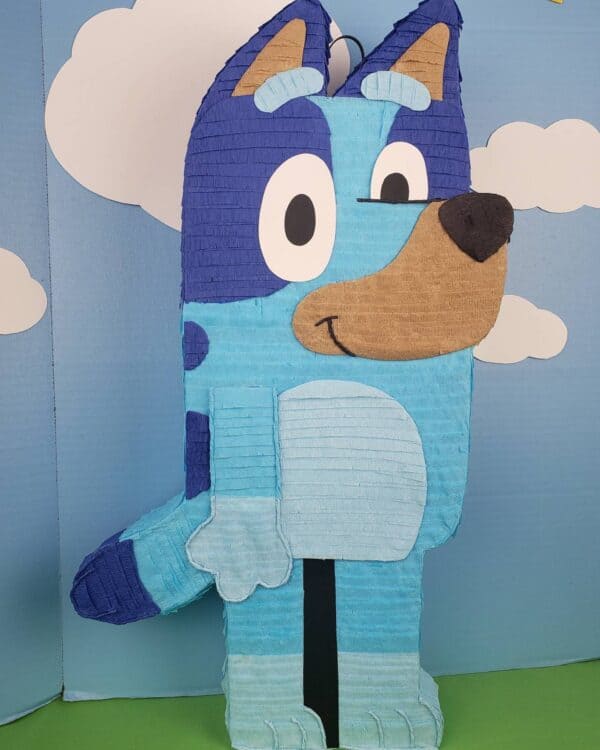 Bluey Party Hats from Mama Made
Downloadable, printable party hats for the win! These are super cute!!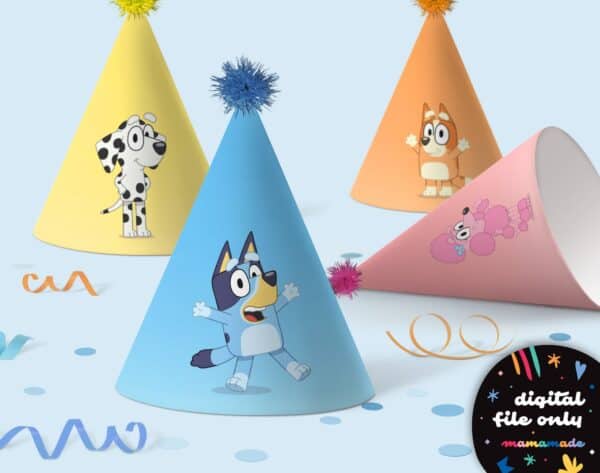 Bingo Favor Bags from Bluey.tv
Want some DIY favor bags? You know you do!!! These are super adorable and would be great for filling with an assortment of puppy themed favors.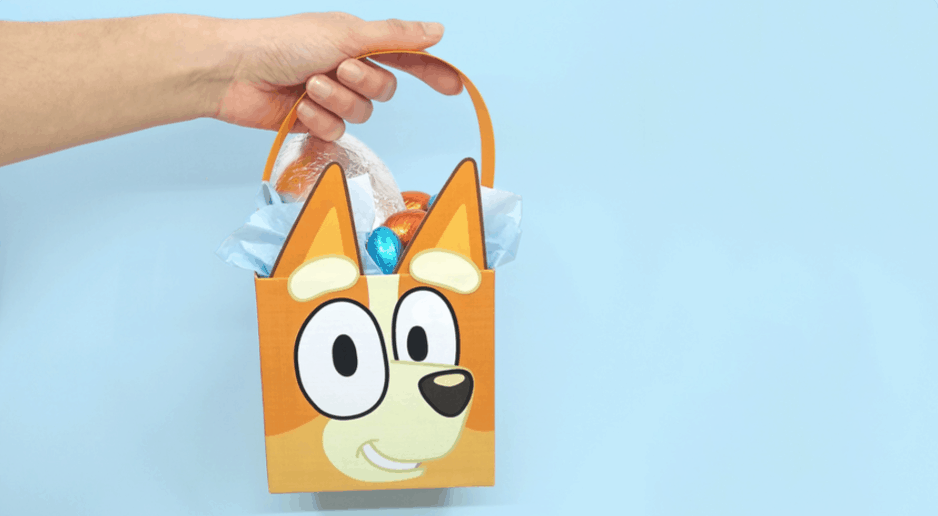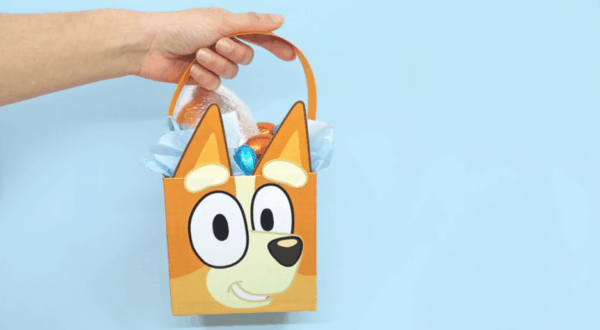 Printable Bluey Invitations from Peppermint Invites
Aren't these Bluey invitations great? Personalized and affordable…you can't go wrong with that!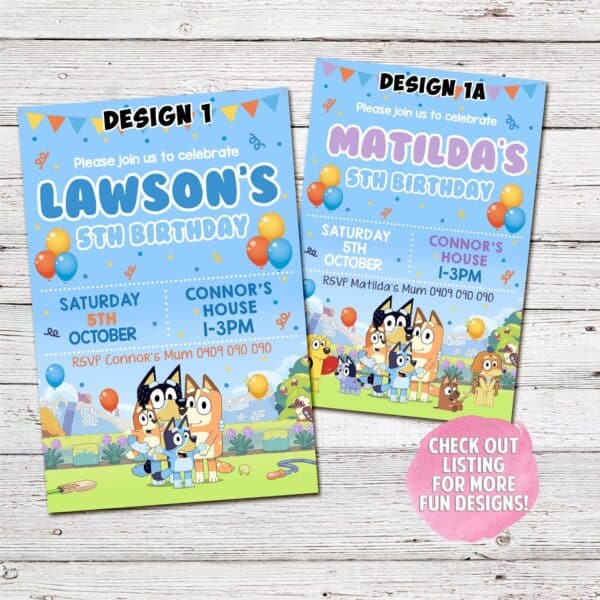 Bluey Cake Topper from Peach Blossoms Print
Here is a great cake topper you can have personalized for your party. Wackadoo!
Bluey Welcome Sign from A Party to Remember
This sign would be perfect in a backyard for a backyard birthday bash. I love the watercolor Bluey and Bingo!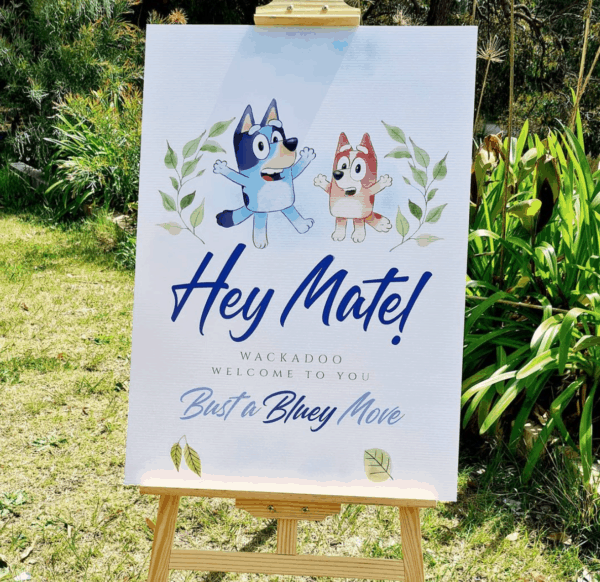 Bluey Cupcake Toppers from Kay's Mini Craft Shop
Here are some super cute Bluey and Bingo cupcake toppers. These are a great way to dress up simple homemade or store bought cupcakes. They are such a simple and cute idea!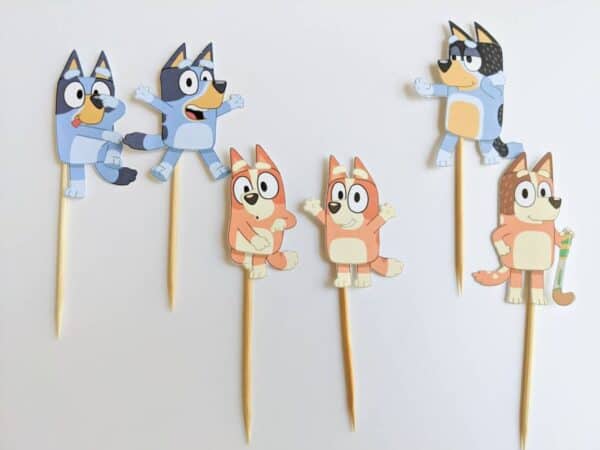 Bluey Garland from Transparent Decor
Not everything has to have Bluey's face on it…of course. Sometimes a simple color scheme is all you need to draw your decorations all together. Perfect like this garland!!!
Printable Bluey Favor Tags from Peppermint Invites
Here are some super awesome printable favor tags to help organize your party. Such a great and affordable idea!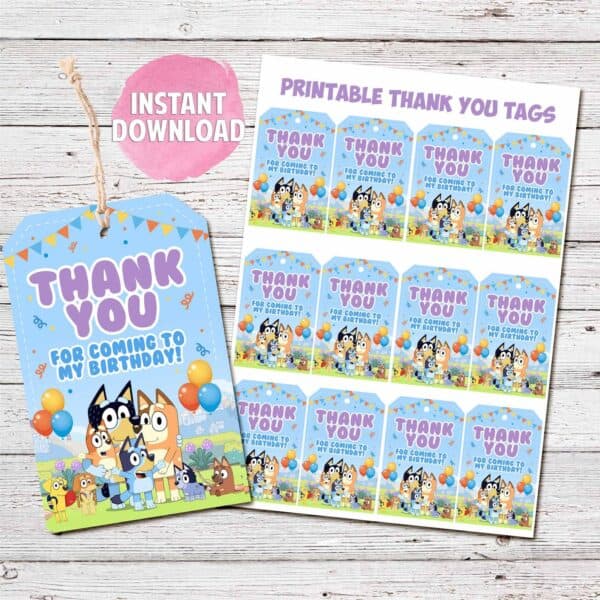 Here are some helpful links for styling a Bluey Party:
Conclusion for Bluey party ideas:
These Bluey party ideas are so cute for a Bluey birthday. If you have a kiddo who loves Bluey…this is a great theme for your party and you can't go wrong with some fun Bluey themed decorations and party supplies. It's time for a wackadoo party!
If you love these ideas, please pin this image to your birthday Pinterest Board:
Related posts for styling a Bluey Party:
Thank you for reading our Bluey Party Guide!