Ideas for foods to serve at a Bluey Themed Party
If you are planning a Bluey themed party for your little pup, you will love these Bluey cakes and cupcakes and food ideas. There is nothing better to set the mood for your party than some adorable Bluey themed cookies or food to tie your theme all together. Let's check out these ideas…
Once you have settled on all your favorite Bluey themed party decorations…it's time to start talking food. The food you serve at a party can really set the difference between a good party and an amazing party. With fun themed treats and special details, you can have your guests talking about your party for months to come…
Throwing a BLUEY THEMED PARTY?
☑️ This
Bluey Party Kit
is the perfect set to get your party planning headed in the right direction!
Some of the cutest and most clever food ideas are actually quite simple too. Here I have some of the cutest, craziest, and most clever Bluey party food ideas for you to try…
Bluey Party Food
Let's kick this party off with some fun food ideas. Not all party food have to be cookies or cakes. These fun food ideas will definitely NOT disappoint!
Bluey Candy Board from Cutefetti
Here is fun an easy Bluey party food idea. Why not set up a candy board in blue that the kiddos can graze from. Easy to do and delicious too!
Bluey Puppy Chow from Just Add Confetti
Another fun and easy (and SUPER CLEVER) Bluey party food idea is blue puppy chow. This is perfectly themed and an easy, inexpensive treat!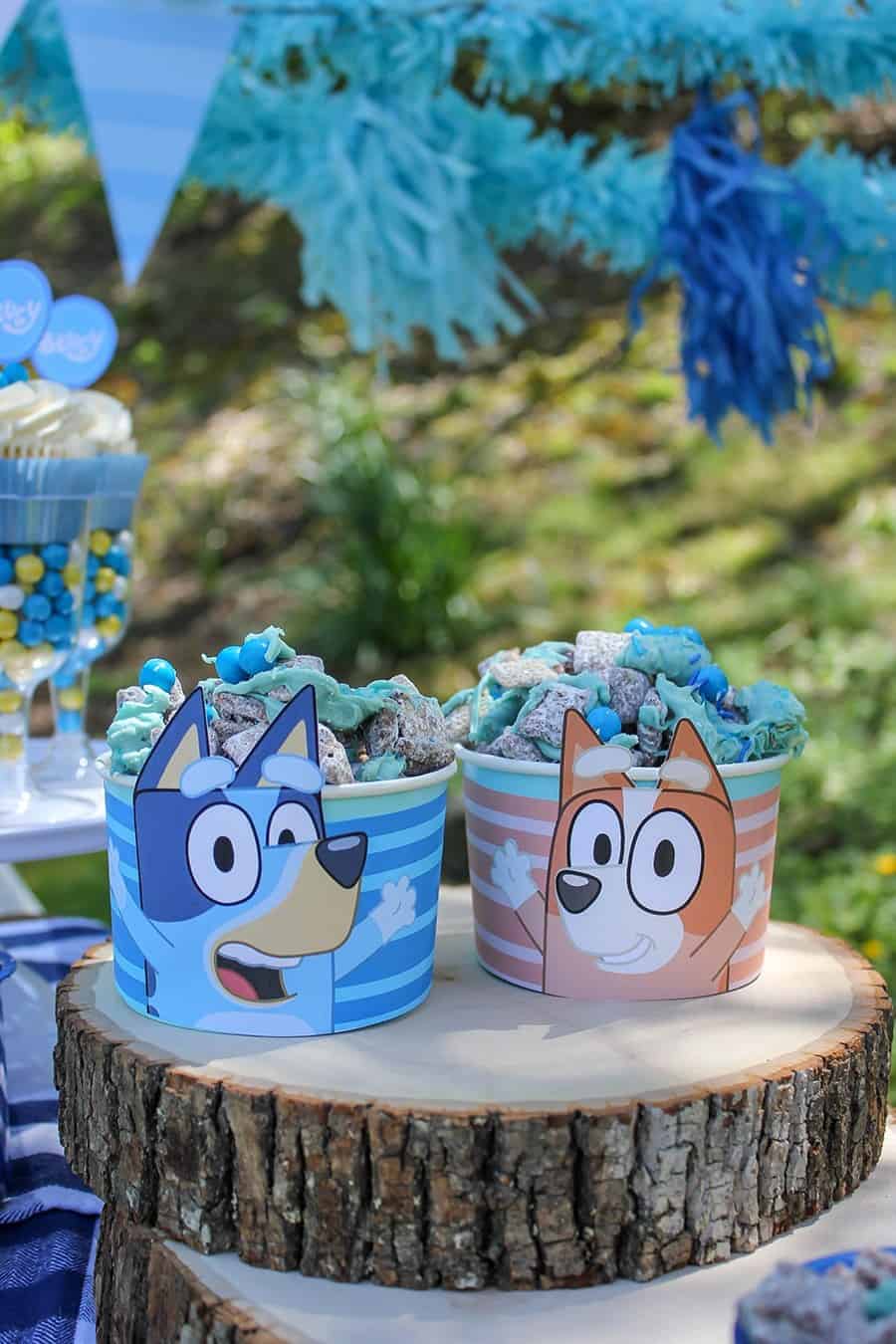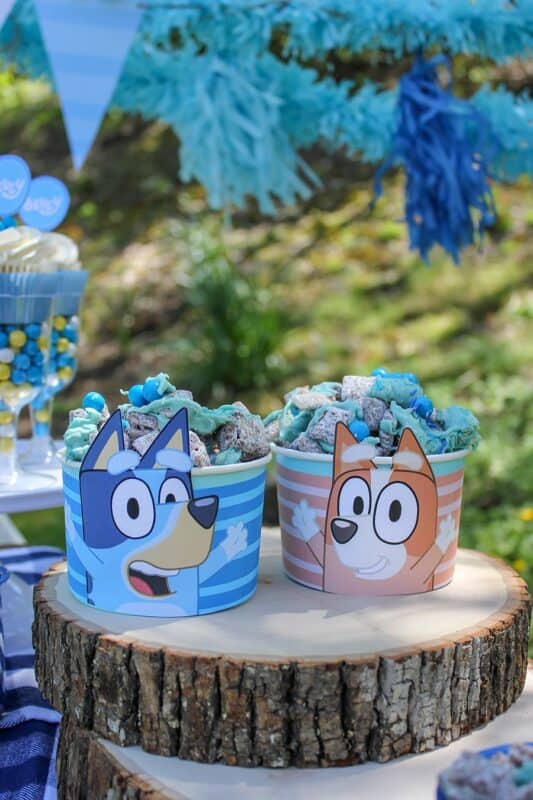 Fondant Bluey from Please Cakery
Hello, gorgeous. This little lady is perfect and would be great on a cake, as a decoration or just all by herself. LOVE IT.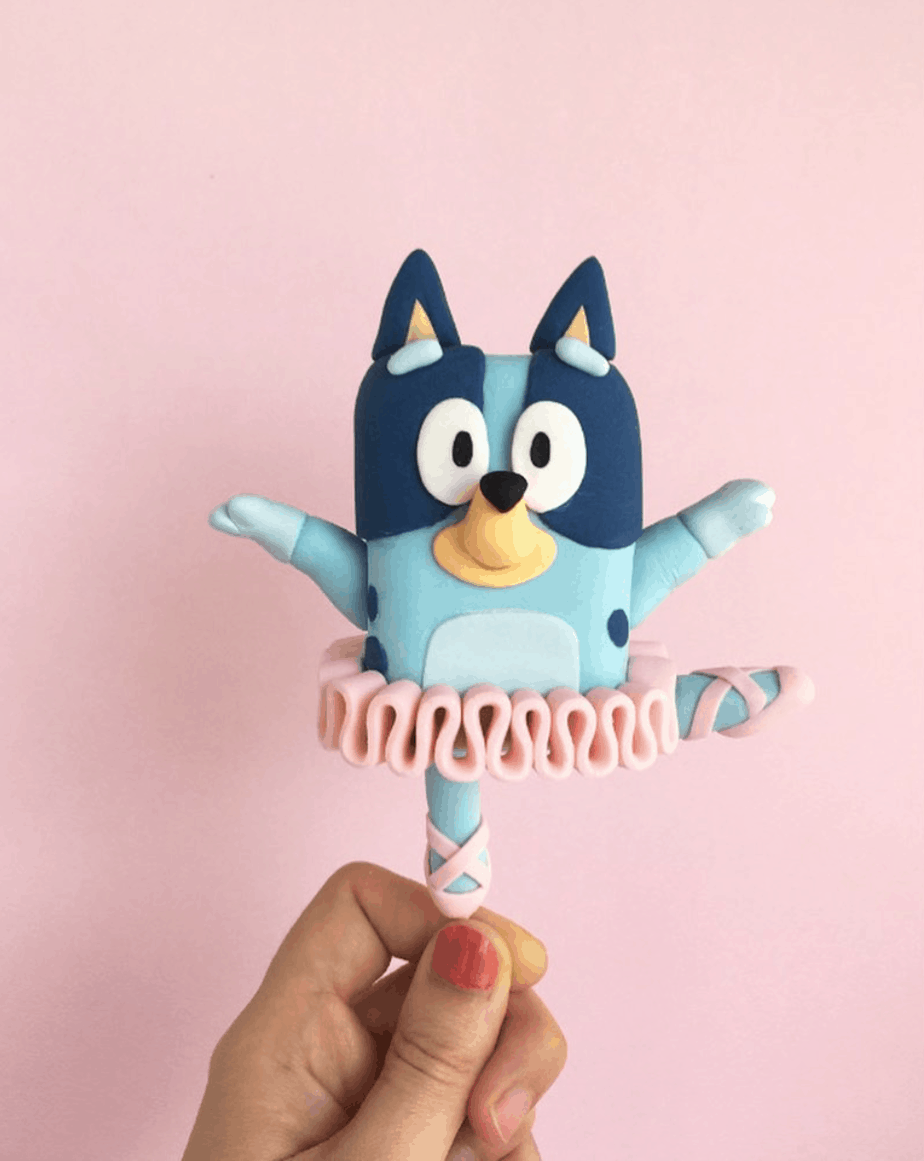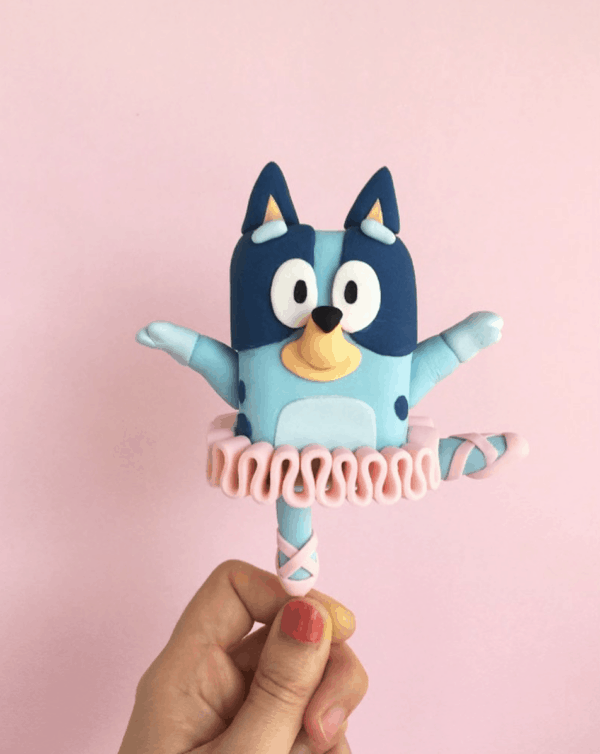 Bluey Themed Sprinkles from Color Me Sprinkles
You can't go wrong with some Bluey sprinkles. This set would be a great addition to cupcakes or brownies or really anything that needs a punch of color.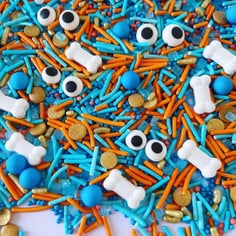 Bluey Party Cakes
Now let's talk about everyone's favorite party treat…the CAKE! These Bluey themed cake ideas are gorgeous. I know you will love them!
Bluey and Bingo Cake from Bluey.tv
This layer cake is fantastic. I love the details and how it grabs each character so well. Perfection in fondant!
Bluey Cake from Sweet Mama Cakes
This sweet Bluey cake is almost too adorable to eat! I love the balloons too…what a special touch!!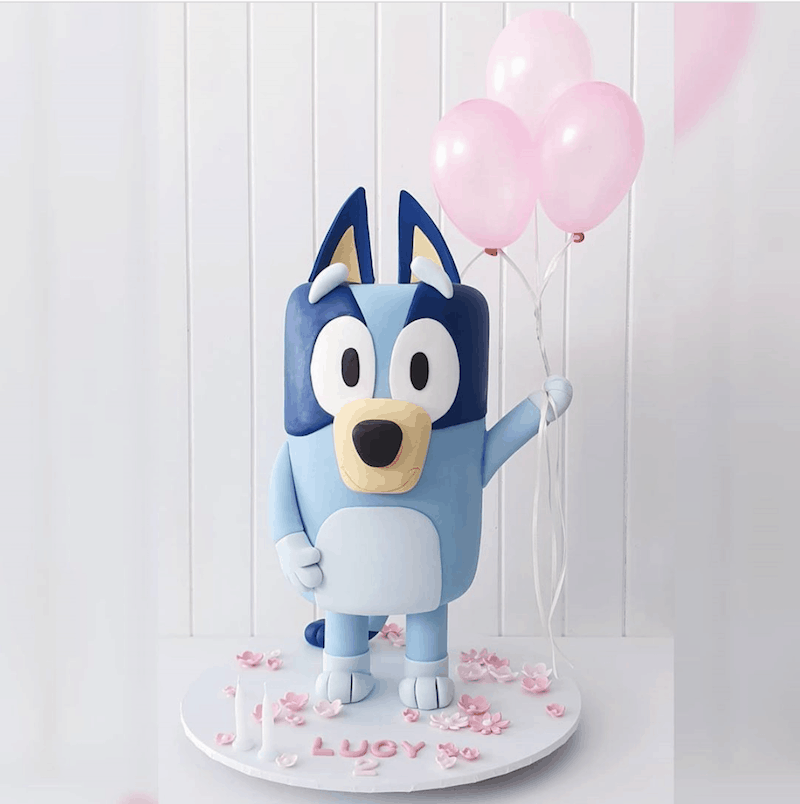 Bluey Cake from The Loaded Crumb
Cake and macarons? What's not to love with this fun cake?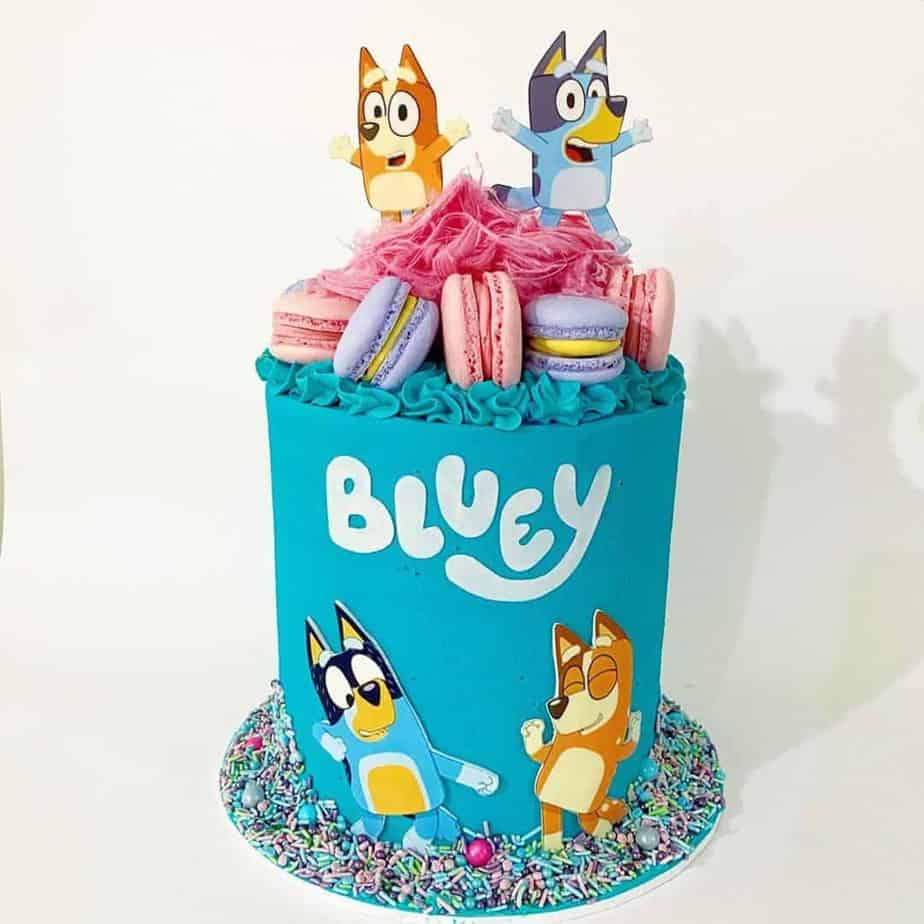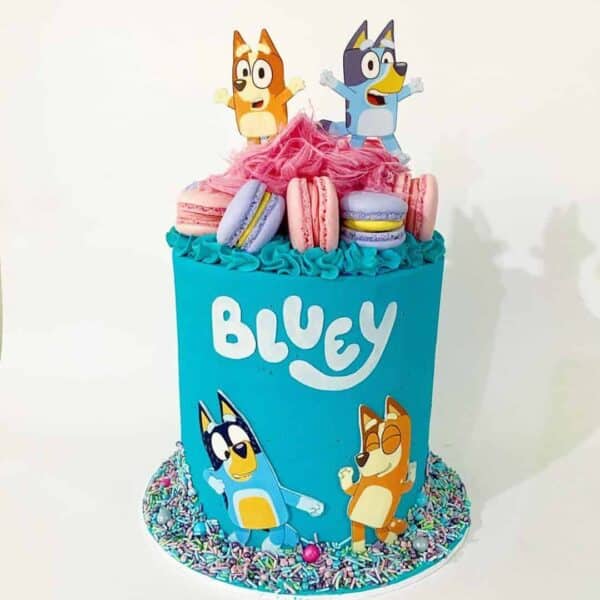 Bluey Letter B Cake from Sweet Cakes
Here is a sweet and very girly Bluey cake idea. It's so fancy!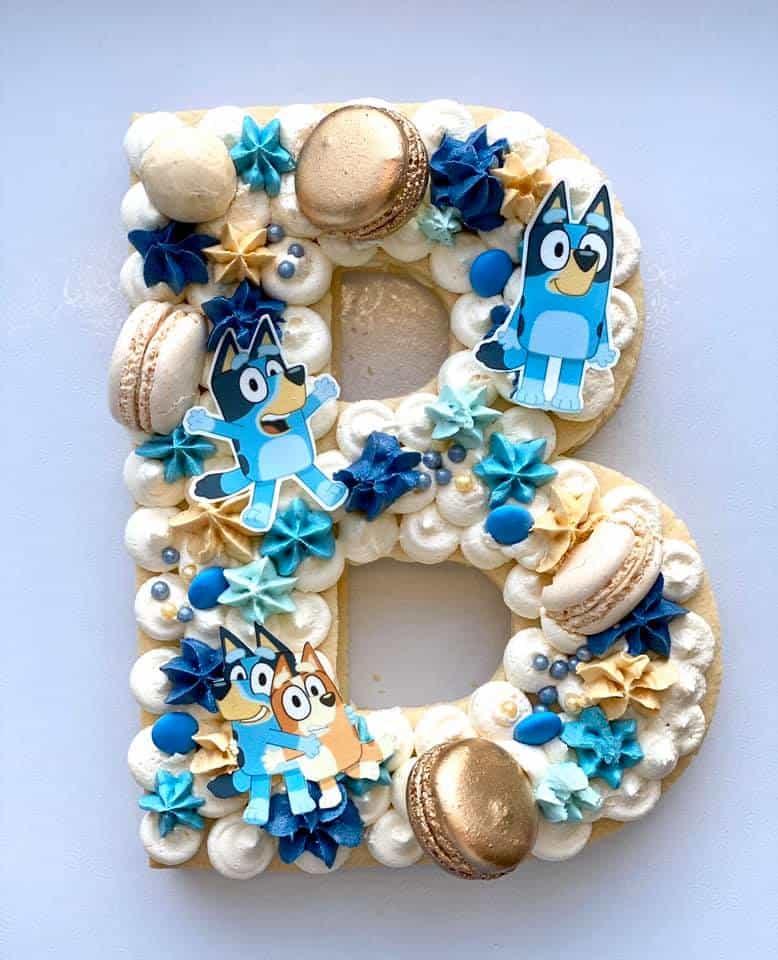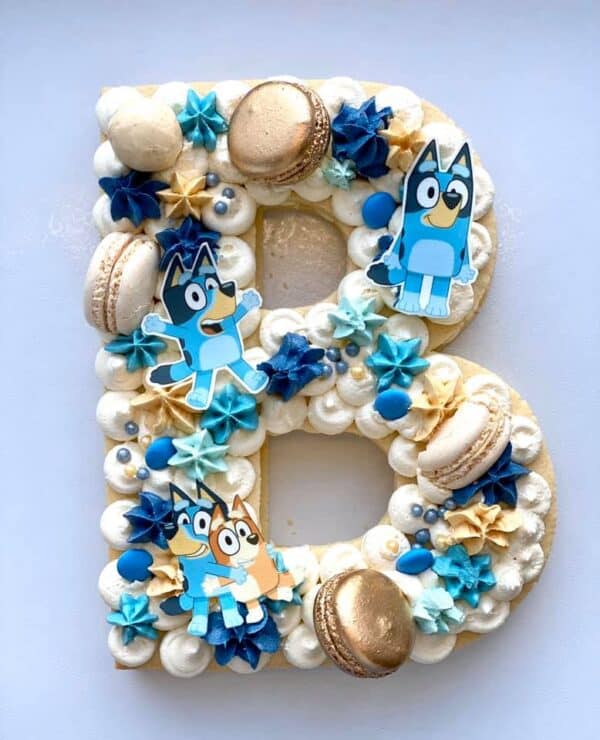 Bluey Cake from Sweet Love
Here is another fun, treat topped cake! I think Bingo would love this one!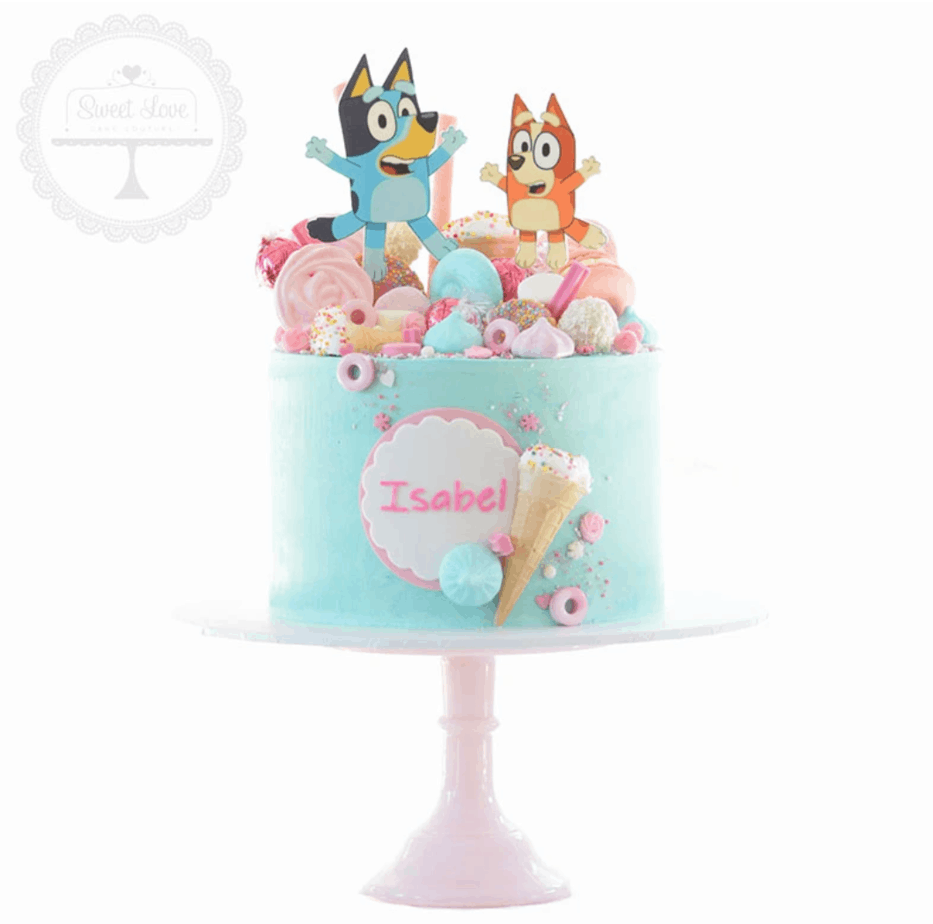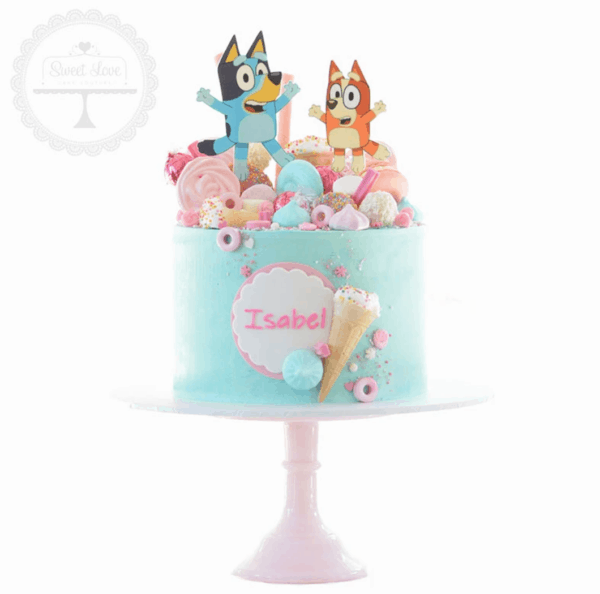 Bluey Cake from Cake it Easy
How fun is this little cake? I love the simplicity!
Bluey Figure Cake from A Little Extra Sweet
Another fondant masterpiece with this cake. The details are perfect!

Bluey Cookies + Cupcakes
Alright…my personal favorite part of every party is the cookies! Let's check out these fun cookie and cake ideas that are sure to please!!
Bluey and Bingo Cookies from Mimi's Dollhouse
These fun and super easy sugar cookies are the perfect addition to any Bluey themed party! I know you will love making these cookies!
Bluey Biscuits (Bluey Cookies) from Bluey.tv
These biscuits are soooo adorable. I want to have some of these for my birthday!
Bluey and Bingo Cookies from For the Love Of Sugar
How adorable are these little fondant embossed cookies?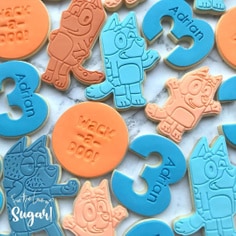 Bluey Cakepops from The Best Ideas for Kids
Not all treats have to be complicated. These little cake pops are simple and perfect!
Bluey Cookies from Sugar and Swank
These beautiful cookies would be perfect for this Bluey party theme! Love them!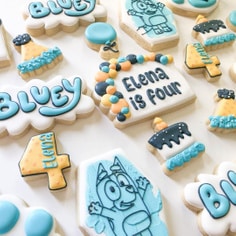 Bluey Cookies from Cake Love and Cookies
These might be the cutest of all. The watercolor detail is perfection!!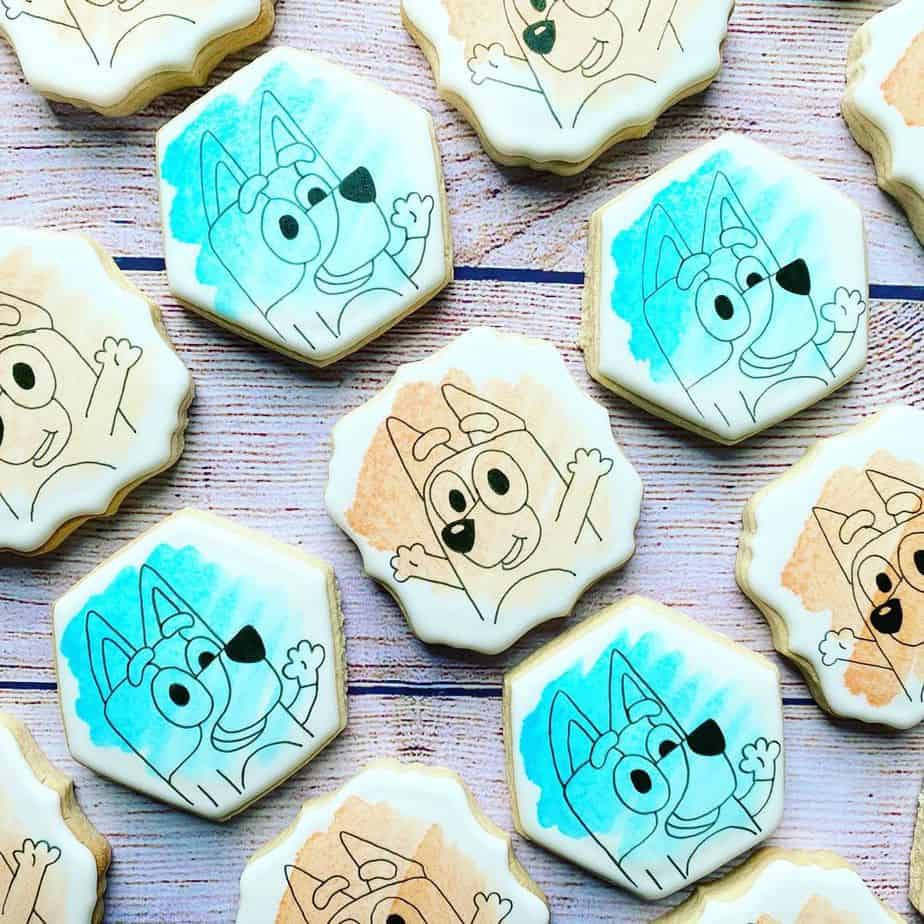 Bluey Cookies from One Sweet Shop
There is nothing quite like the perfect royal iced cookies! Happy birthday Bluey and Bingo style.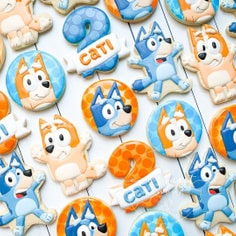 Bluey and Bingo Cookie Stamps from Boss Embossers
Here are great tools for making Bluey cookies from home. These stamp embossers are perfect for making your own adorable cookies!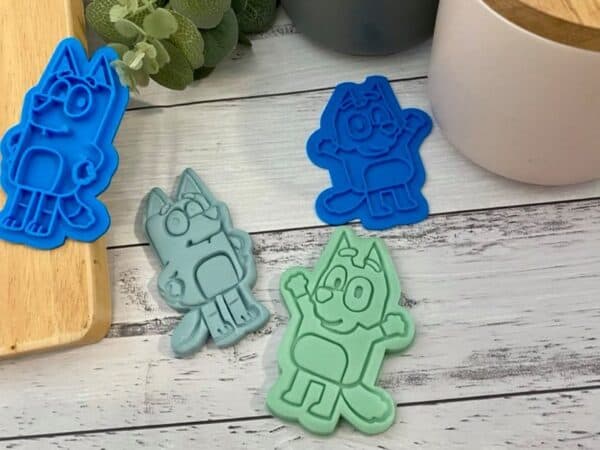 Here are some helpful links for throwing a Bluey Party:
Conclusion for Bluey Cookies + Cakes:
I'm sure you will flip over these amazing Bluey party cake, cookies, cupcakes and desserts. If you are planning a Bluey themed birthday, you can't afford to miss these fantastic ideas. Whether you are buying or baking…we have the ideas for you!
If you love these ideas, please pin this image to your birthday Pinterest Board: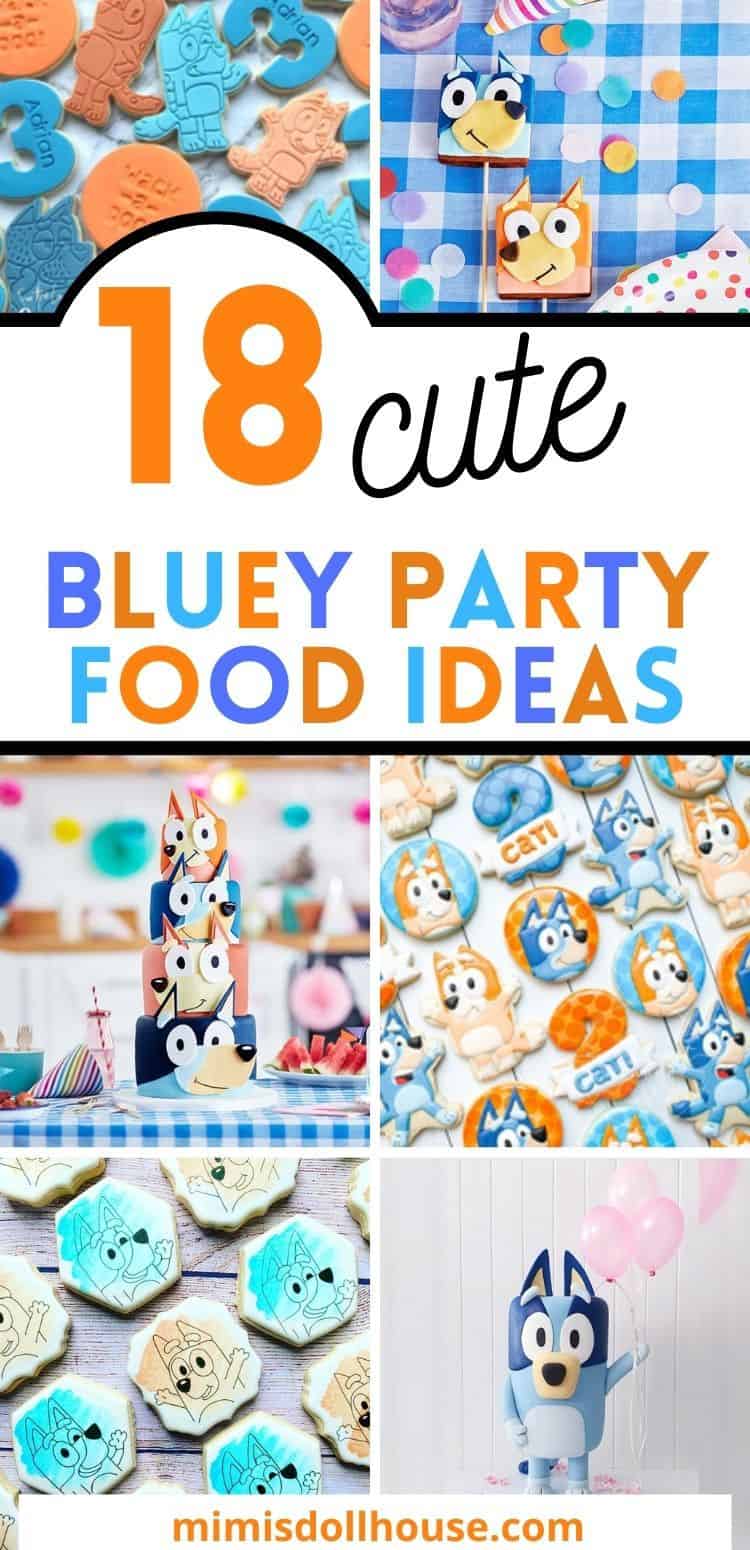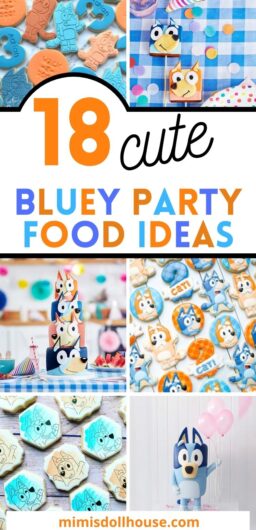 Related posts for Bluey Party Desserts:
Thank you for reading my Bluey cake and dessert ideas!