Ideas for a Baby Shower Brunch
Celebrating a new baby is oh so fun. Shower the mom to be with a grown-up and sophisticated baby shower brunch. A brunch themed event is perfect for springtime with fun flowers and beautiful garden party ideas. If you have a nice warm weather venue, you can't miss with an adorable brunch!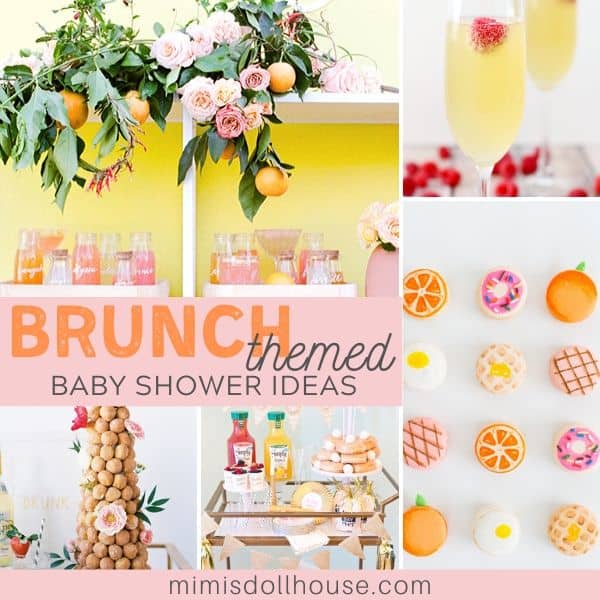 Do you love baby showers? They are such fun events to get together and celebrate a new mom to be and a new sweet little baby. Whether the baby is a boy or a girl, a brunch themed shower is perfect for a mom who is due in the spring.
Throwing a BABY SHOWER?
☑️ This
Baby Shower Party Kit
is the perfect set to get your party planning headed in the right direction!
Take advantage of a garden setting or add some greenery into your indoor shower venue. Either way…you will love these amazing ideas.
Baby Shower Brunch Ideas
With so many baby shower ideas circulating the web, we are eager to share one of the sweetest ways to welcome not only your new baby into the world, but also say hello to spring as well!
We're talking about throwing a brunch themed baby shower! With spring bringing feelings of freshness, beautiful flowers and warmer weather a brunch themed baby shower is the perfect way to celebrate your bundle of joy.
There are also tons of benefits to throwing a morning celebration, like lots of room for little ones to play, a sunny garden atmosphere and delicious breakfast buffets. Brunch baby showers are also more intimate, make for a wholesome memory, and are full of delicate daytime details.
One of the best parts of a brunch baby shower is the fun puns you can incorporate into your special day. To help you start planning your own brunch themed baby shower, Zola has created free brunch printables for you to utilize like DIY decor and themed party favors! Keep reading for all the inspiration!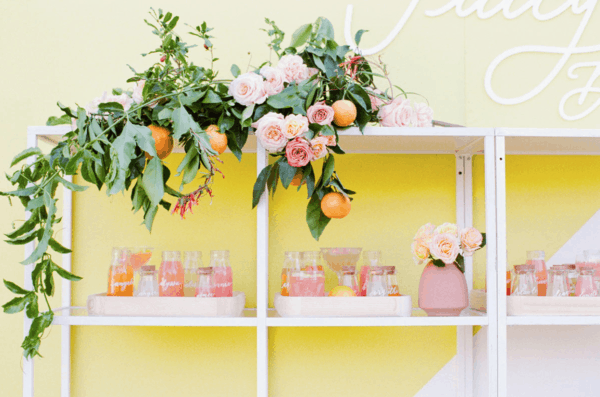 Baby Shower Brunch Menu
Elevate your brunch baby shower with adorable spring themed treats like donuts covered with edible flowers and warm pancakes with fresh berries.
Cinnamon Roll Cakes
Ditch traditional cupcakes and opt for individual cinnamon rolls covered in warm glaze. Brunch is the perfect time to explore fun sweets like pancake stacks and waffles!
Brunch-themed Macarons
These gorgeous brunch inspired macarons from Sugar and Cloth would make an adorable addition to any dessert table. Aren't they perfect?
Donut Display
For an Instagram-worthy dish, doll up some donuts with edible flowers and fresh berries! These tiny donuts will be easy to share and an adorable photo op! This donut tower from 100 Layer Cake is a great way to display inexpensive donut holes.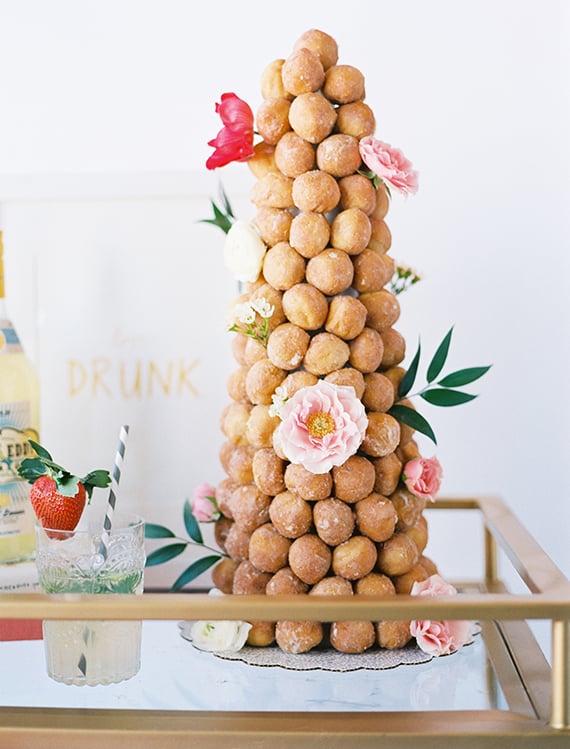 Biscuits and "Baby" Bar
Add some delicious southern charm to your brunch baby shower menu with a biscuits and "baby" bar. This free printable is available for download at the bottom of this post.
Omelet Station
A make-your-own omelet station is an eggs-cellent way to get guests excited for brunch! Level-up your omelet station with options such as salmon and avocados or local ingredients.
Daytime Decor
Capture the pretty morning dew with daytime decorations. These can be customized whether you are having a girl or boy and make an idyllic display!
Citrus Centerpieces
Use fresh citrus to create edible arrangements for your centerpieces. This will help you cut down on your planning budget while still adding tons of beautiful colors to your table.
Brunch Bar Cart
If you are looking for a clever way to serve up brunch drinks and treats, check out this bar cart idea from Pizzazzerie.
Balloon Archway
Another great way to add pops of color to your decor is with bright balloons. Pastel pink or blue balloons photograph well during daytime hours and can help add height to an outdoor event setup.
Chic Tablescapes
Vintage glass and serving ware is a great style for a daytime celebration. You can also add personalized details such as name cards or printable drink coasters like the ones found at the bottom of the post.
Donut Balloon Wall
This is a fun and playful donut inspired wall decor from Oh Happy Day. This would make a great backdrop for a photo booth or wall display around the food table.
Baby Shower Brunch Themed Ideas
In order to entertain your your guests, here are some fun brunch appropriate activities:
DIY DJ
To encourage dancing during your party, invite guests to submit song requests using the free printables previewed below.
Blow Bubbles
Invite little ones in attendance to blow bubbles and capture the fun moments on camera! This activity looks especially magical during the daytime, so it's the perfect touch for a morning party. You can even personalize the bubble bottles using our printable labels below.
Themed Favors
Have some fun with your shower favors and hand out gifts with a brunch theme. Whether this includes personalized coffee mugs, coffee beans, plastic sunglasses, or homemade jam, you can tag your favors with the adorable gift tag printables below.
Coffee Station
Thank your guests for attending your morning brunch event with a coffee station. A coffee station will also help invigorate everyone's spirits and curb party yawns. Decorate your coffee bar with our free printable sign at the bottom of the post.
DIY "Momosa" Bar
Consider setting up a DIY mimosa bar that also features mock-tail options for the lady of the hour. You'll likely have fewer people drinking at your brunch baby shower, so mocktail options allow your guests to indulge without the champagne buzz. Cover the bottles with our printable bottle labels below.
Here is a fantastic Mock Champagne Recipe from Love Bakes Good Cakes.
Download all of our brunch printables and explore planning a fun morning baby shower!

Baby Shower Tableware
To help you coordinate your brunch themed ideas, here are some adorable tableware sets you can use to serve food and tie everything together:
Gender Neutral Metallic Tableware from Oriental Trading
Oh Baby Tableware in blue or pink from Sweet Lulu
Floral Tableware from Amazon
Conclusion for Brunch-themed Baby Shower:
If you love the idea of throwing a fun baby shower with a brunch theme, these ideas can't be beat. We have tons of amazing ideas to turn an ordinary baby shower into a brunch themed dream! From garden inspired decor to fun breakfast themed drinks and food, you will love these ideas!
Here are some helpful links for styling a brunch:
If you love these brunch ideas, please pin this image to your baby shower Pinterest board:
Related posts for Baby Shower Brunch:
Thank you for reading our Brunch ideas for a Baby Shower!