Beautiful and simple garden baby shower ideas!
Garden Themed Baby Shower: Madeline's Growing Belly. Looking for a fun spring time baby shower theme? Celebrate a "growing belly" with a Garden Baby Shower. This theme is perfect for a boy baby shower or a girl baby shower.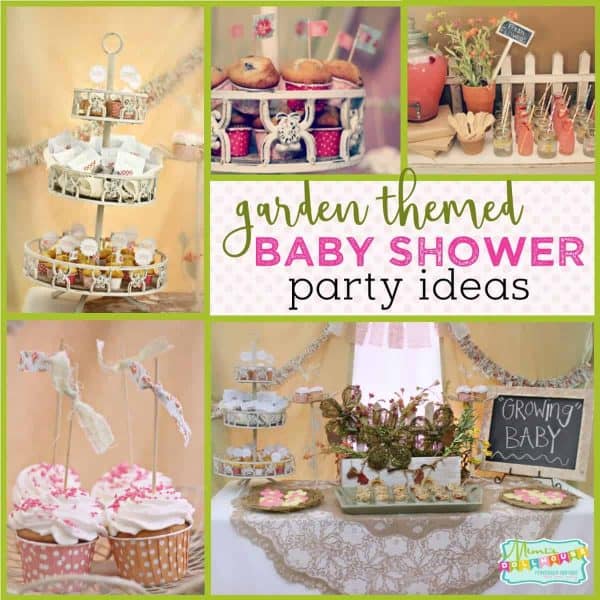 I have a gorgeous garden themed baby shower to share on my blog today. This beautiful display was styled by the fantastically talented Bridget Parry.
Throwing a GARDEN BABY SHOWER?
☑️ This
Baby Shower Party Kit
is the perfect set to get your party planning headed in the right direction!
When Bridget first told me about her vision for this party, I literally laughed at loud at the thought of highlighting the Mom to be's "Growing" belly. I remember when I was pregnant how everything seemed to be growing…EVERYTHING!!
Despite my laughter, I absolutely fell in love with the idea. And of course…she pulled it off flawlessly!!! This Baby shower was also featured on Amy Atlas. Check it out…
Garden Baby Shower Decorations
Throwing a garden themed baby shower is such an amazing idea for a spring or summer bay shower. If you have access to a garden, yard, or park to use for your party…that makes some of the decorating much easier.
If not…no need to fret, you can still achieve this beautiful theme indoors with clever decor.
Related: 40+ Spring Party Ideas
Gorgeous right!!! I love the fabric banner and the shabby chic feel of this party. It definitely creates a vintage garden feel. Floral fabric helps to give a garden feel when you are indoors as well.
Setting up an indoor garden party also means you need plenty of greenery and flowers. You can use traditional flowers, funky flowers or sprinkle flowers among the greenery for different feels.
The flowers in the centerpiece HAVE to be the coolest thing ever!!!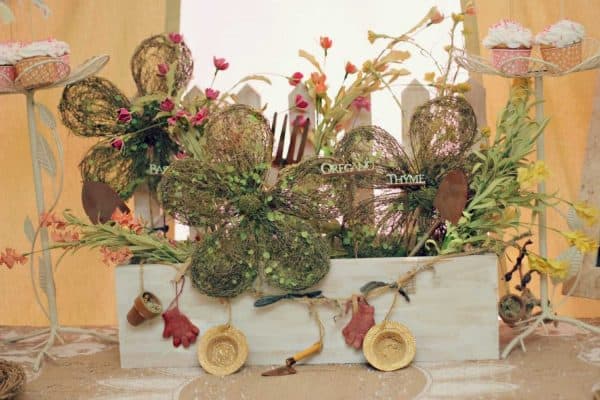 Garden Themed Baby Shower Food Ideas
Garden themed food is also a great way to create a beautiful garden party. For some wonderful ideas for garden themed foods, start with fresh fruits and veggies. Things that actually GROW in a garden are perfect for serving to guests.
You can also mix in fun finger foods like sandwiches, yogurt cups, mini muffins and the standard cupcakes and cakes.
How to Make Washi Tape Muffin Toppers
I love these little mini muffins in the pretty cups. The flags are made with gorgeous washi tape. Perfection!!!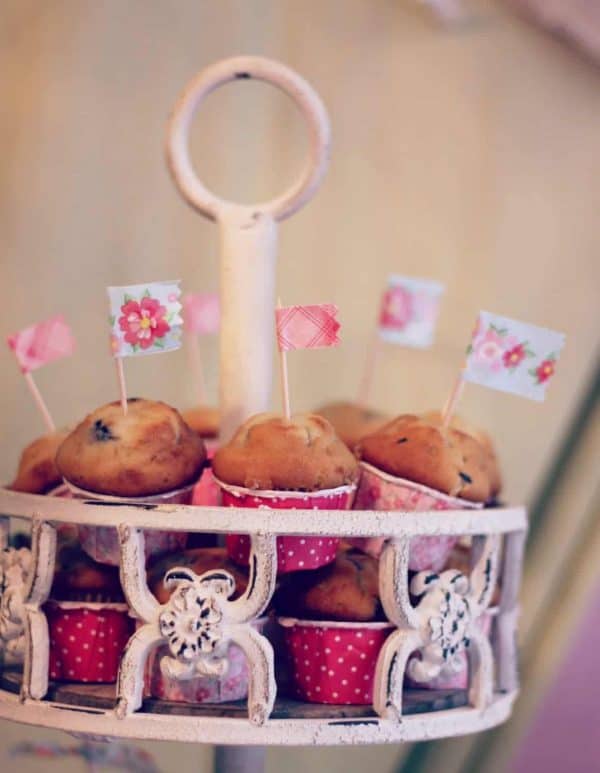 These can be made easily with toothpicks and fun floral washi tape.
To make these, simple cut pieces of washi tape and fold over the top of the toothpick. You can trim the edge into a triangle pattern to give it a little extra!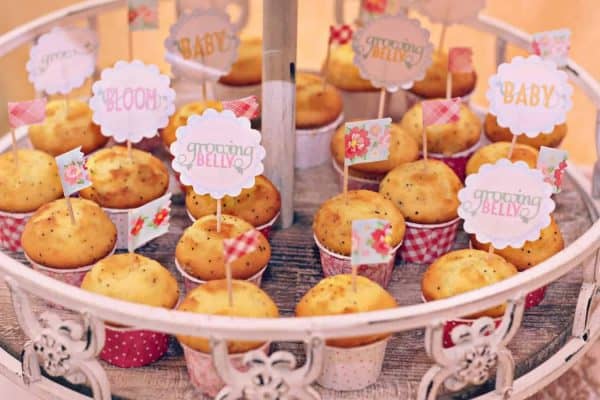 For this party…these fun washi tape toppers were also mixed in with the cupcake toppers from the printable package (which you can find at the bottom of this post!)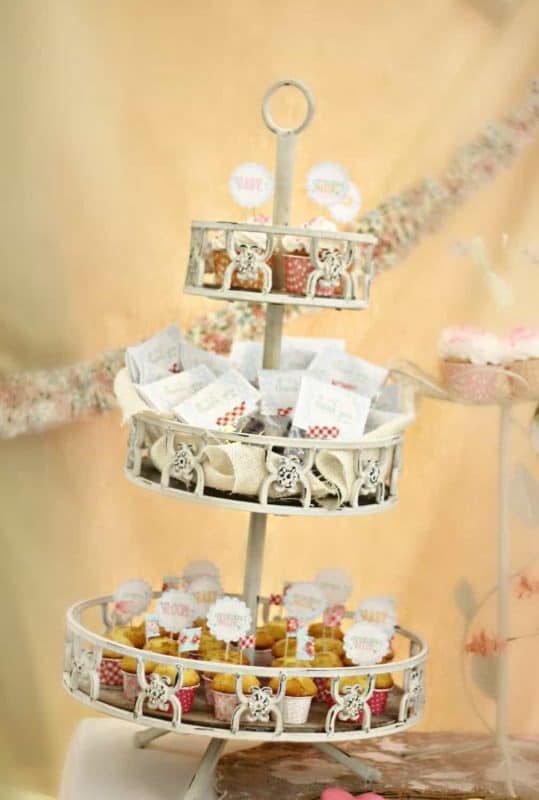 Easy, simple and perfect for a garden. Muffins and cupcakes also look fantastic in floral nut cups and cupcake liners for extra adorableness!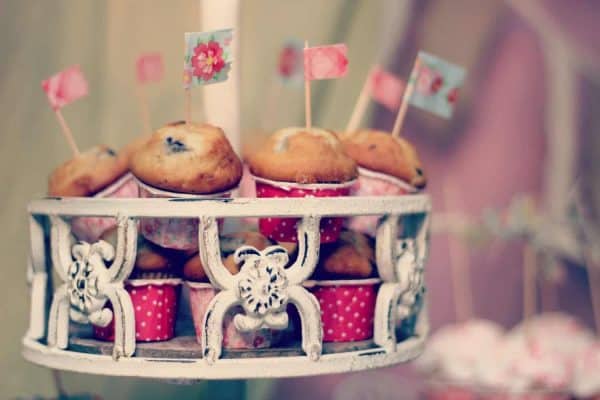 How to make fabric Cupcake Toppers
Another simple way to dress up a muffin or cupcake for a garden party is with fun pieces of floral fabric. You can rip small pieces and tie them on the top of lollipop sticks. These are fun, floral and shabby chic!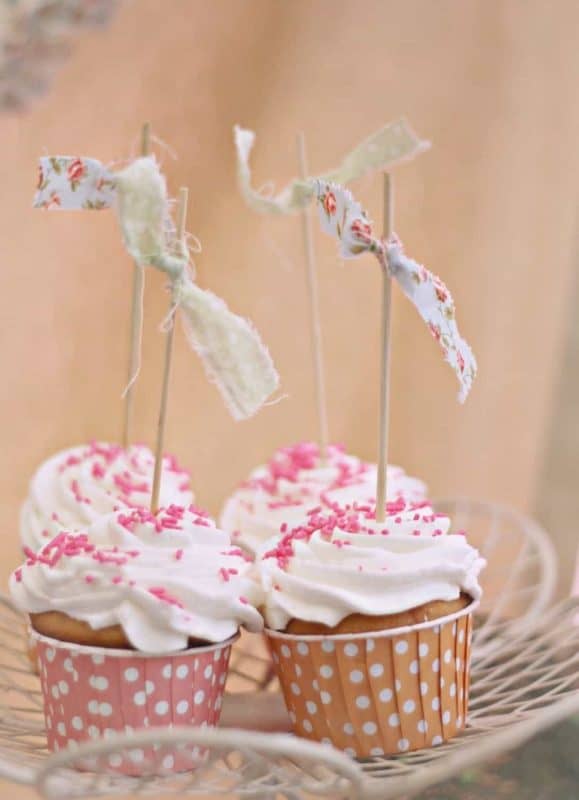 Lemonade Station
A lemonade station is a wonderful way to serve drinks for a garden themed party. You can use regular lemonade, or try delicious lemonade punch!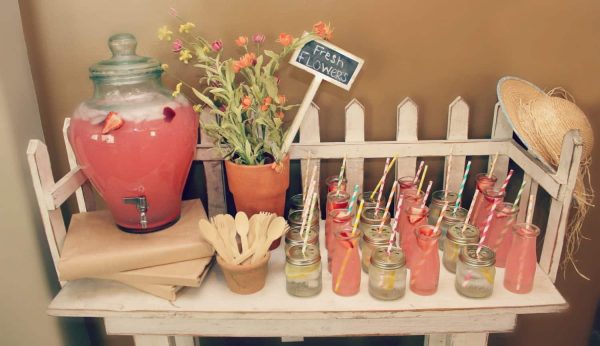 You can display lemonade in fun glass bottles for a more grown up feel.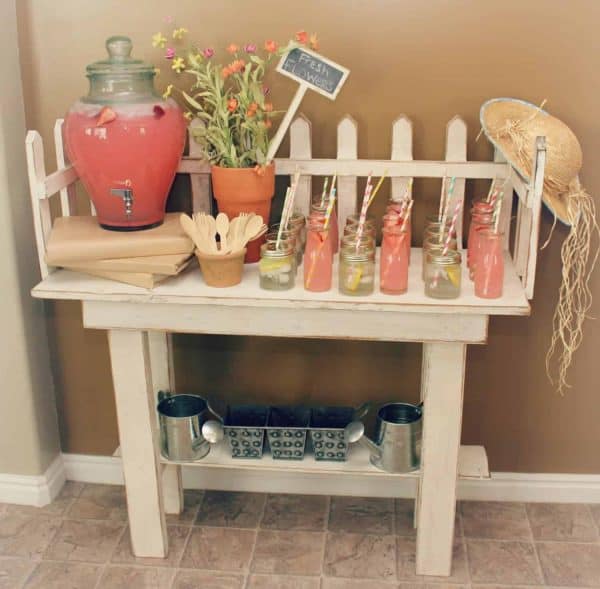 Check out the strawberry lemonade and water jars…so chic and absolutely gorgeous to look at!!!
The stripy straws are absolutely adorable and the bright colors really make the drinks pop!!!
Grab some fun colored straws to accent your drinks and give a little extra flair!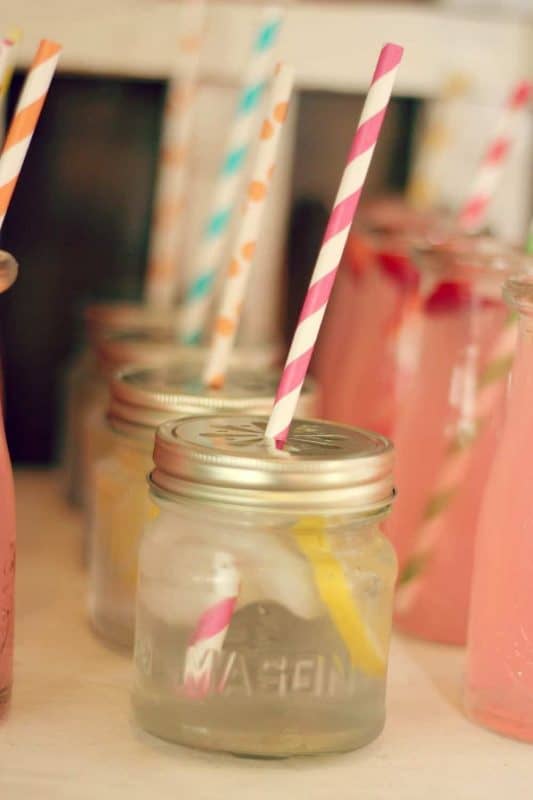 Of course, no baby shower would be complete without a little advice for the new mommy…these cards make it easy and provide something special for the new mom to keep.
Sending home fun little garden themed foods or soaps are a great favor for a garden themed baby shower. They don't have to be complex or fancy. Simple edible or usable favors are always nice options.
So many fun ideas for throwing a sweet baby shower!
Garden Themed Baby Shower Supplies
Setting up a beautiful garden baby shower is made so much simpler with the right garden party supplies and tableware.
It is nice to not have to spend a ton of time searching for matching items, but instead have a set that is ready to go and perfectly matches your vision for your party.
Here are some gloriously beautiful garden themed baby shower supplies options:
Boho Baby Girl Tableware from Party City
Country Floral Baby Shower Kit from Target
Floral and Rose Gold Baby Shower Tableware from Ginger Ray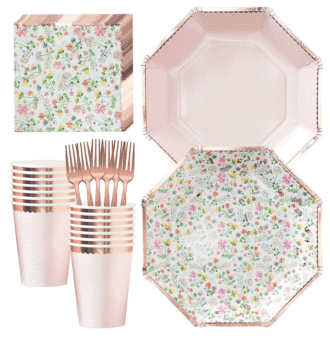 English Garden Tableware from Sweet Lulu
Garden Baby Shower Printables
The Printable Growing Garden Baby Shower Decorations are available for purchase in my shop:
Conclusion for Garden Themed Baby Shower:
One of the best themes for a spring or summer baby shower is definitely a garden theme. There are so many beautiful ideas for setting up a garden themed party in either an actual garden or indoors with lots of floral decorations.
Here are some helpful links for styling a baby shower:
If you love these ideas, please pin this image to your baby shower Pinterest board:
Related posts for Floral Garden Baby Shower:
Thank you for reading our Garden ideas for a Baby Shower!