Under the Sea Party: Fishy Fun with Ocean Party Ideas. Dive into the fun with some Under the Sea Party ideas. Be sure to check out all of our Under the Sea Party Inspiration as well as all our Beach Party Ideas.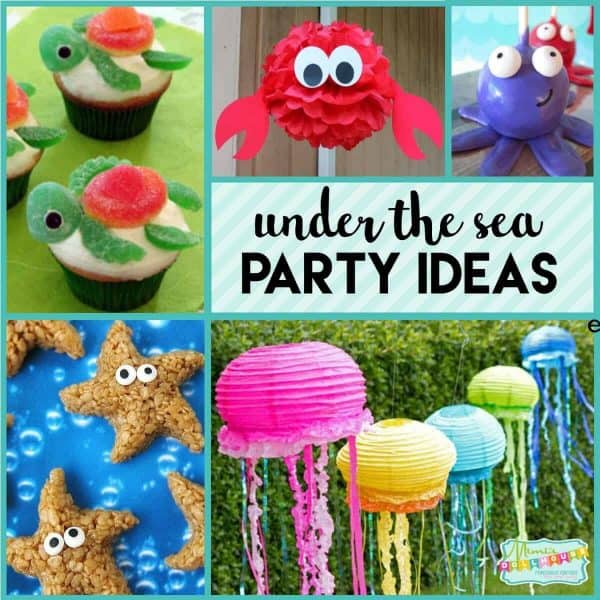 My little girls LOVE the Little Mermaid. Seriously, LOVE! We watch it a lot. I always get those uber catchy tunes stuck in my head. "The seaweed is always Greener…in somebody else's lake…Under the Sea…". Good times. As I sit here singing away to no one in particular, it makes me want to share some fun Under the Sea party idea. What better than transforming your party into an Ocean Wonderland….maybe you will even luck out with some musical fishy pals!
These cute little DIY sea turtles are too much! Absolutely adorable. I love how detailed they are with such easy to use, inexpensive candy tools. Buy some grocery store cupcakes (or bake your own) and add some red and green gumdrops
, green spearmint leaves candy
, and peach ring candies
.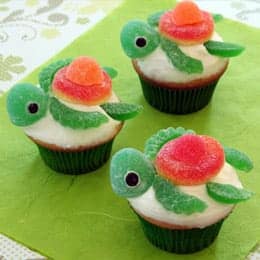 Ok…seriously…these are AH-MAY-ZING. So simple and yet so clever. They are perfect for an under the sea party and the bright colors are fantastic. The best part of these DIY jellyfish, they are crazy easy to make and super inexpensive. You just need some multi-colored paper lanterns
and a rainbow plastic tablecloth
. So simple, yet soooo perfect! We made these for my daughter's mermaid party…and they were fabulous.



3. Crab Pom from The Shower Planner
These are cute and fun little crabby sea creatures…I love the idea of using easy party decor and giving it a little twist. just a simple red tissue pom
and some red cardstock
. I just love simple and adorable ideas, don't you!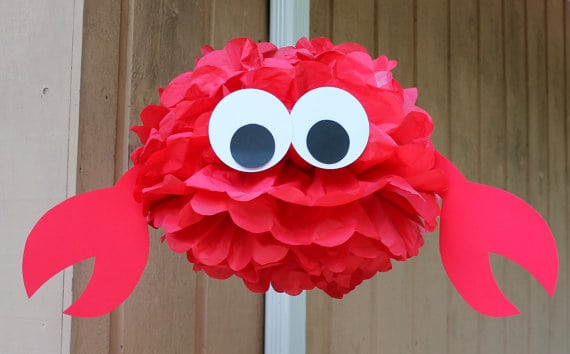 Aren't these little Octopuses (Octopi??) super cute. These cake pops would be such a great addition to any under the sea party.
Ok, can we just take a minute to appreciate the absolute adorableness of these rice krispy crabs. I mean, come on….so stinking cute, right?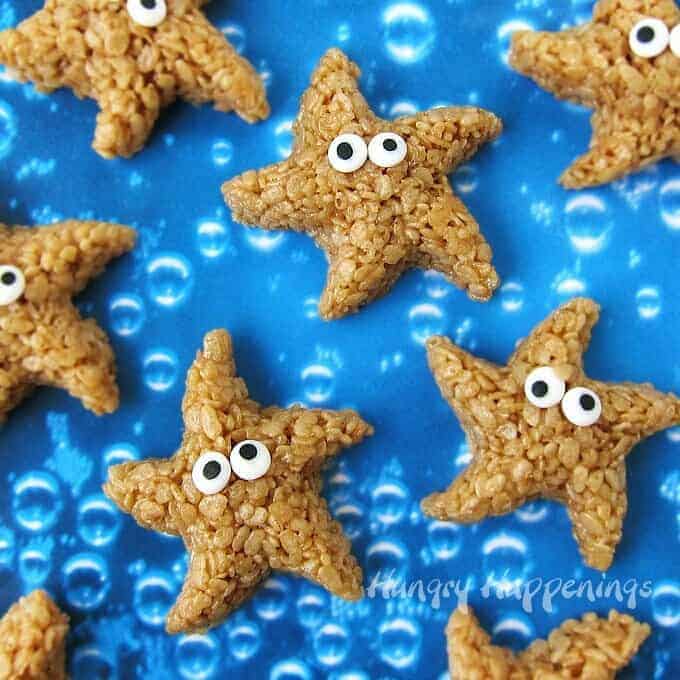 These are super adorable and easy to make. Simply place a paper straw into a marshmallow and dip in blue chocolate…add your goldfish and brush with brown sugar before it cools. Bingo!!
Oh. So. Cute. If you liked these ideas, be sure to check out all of our under the sea party ideas!
We also have printable under the sea decorations and printable mermaid decorations available for purchase in the shop, so why don't you throw your own party!!