Under the Sea Birthday Party: Romain's Ocean Birthday. Looking for some under the sea birthday party inspiration? Want to see if the seaweed IS greener? Today I'm sharing an adorable Under the Sea Party!. Be sure to checkout all of our under the sea party ideas and inspiration.
It's party time under the sea and this absolutely fabulous under the sea birthday party from That Cute Little Cake is perfect for an under water adventure. Virginie from That Cute Little Cake styled this amazing party for her son's third birthday using our under the sea party printable collection. It is too, too cute…Check it out!!
Are these little octopus cake pops not completely the cutest things EVER. I LOVE them!!! They look so happy:) This design is also available in pink as shown in this girly under the sea party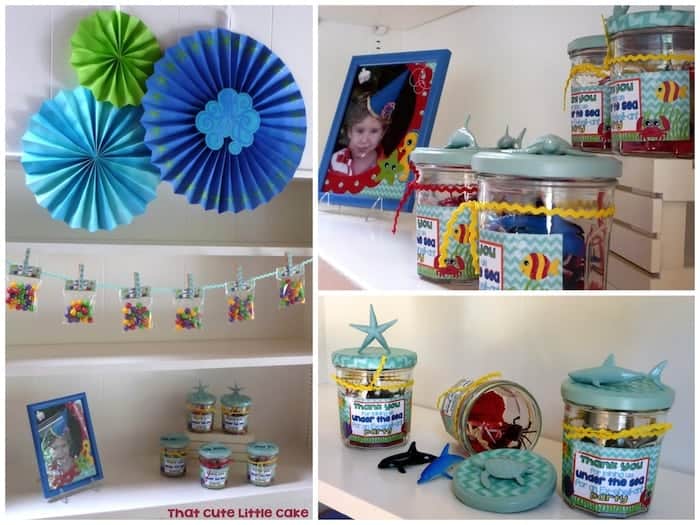 I love this clever party favor display. Using the patterned paper from the package and some matching spray paint, she was able to make custom jars and clothes pins to hang favor bags. I love it!! Also, check out these under the sea party ideas.
I love this sandcastle mold centerpiece. This would be amazing made with some Kinetic Sand
. So creative!!
I think hands down, though, my favorite detail on the whole party is this amazing under the sea cake!!! It is perfection. I love every detail with the coral reef and the sand and the cute octopus.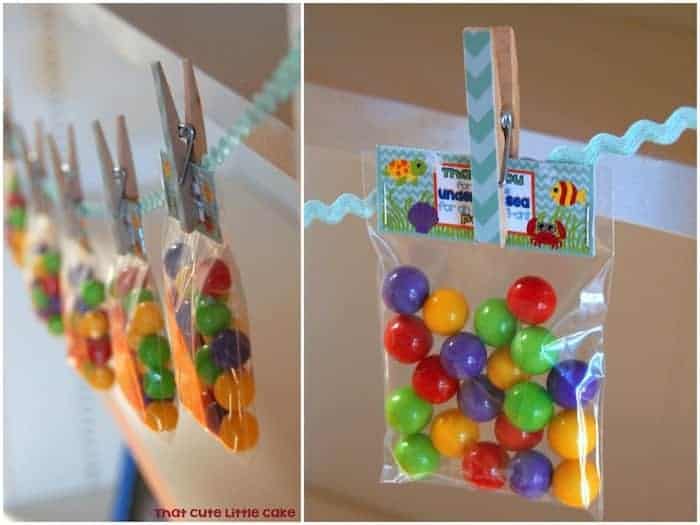 Virginie also had a fabulous idea to make the kids table look like a beach, with towel placemats and sand bucket cupcakes. Adorable, right?

Here is a close up of the cute sand bucket cupcakes. LOVE!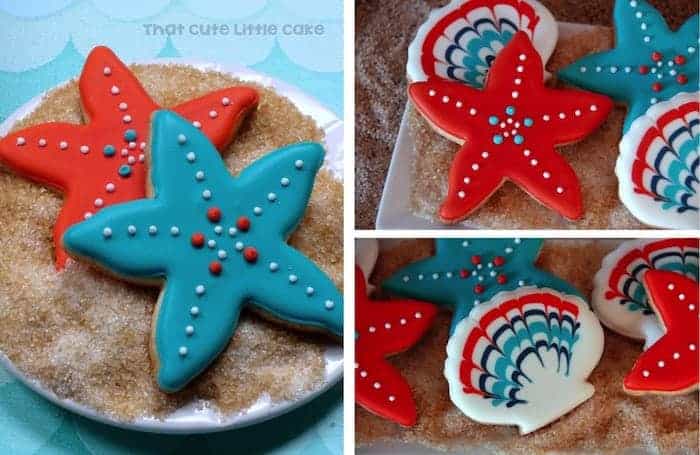 Happy Birthday Romain!!! What a cutie!!
I absolutely love this photo booth idea. Here is a tutorial for how to make this simple, yet stunning backdrop from streamers!!

Vendors:
Wanna throw an under the sea birthday party?
The
Printable Under the Sea Party Collection
is available in my shop: