Clever Healthy Lunches Your Kids will LOVE!
Back to School: School Lunches Your Kids Will Actually Eat. Need some mom advice for quick and easy back to school lunches for your kids? Do you have a picky eater or need some non-sandwich options?
We have rounded up the best lunch ideas and healthy recipes to share today! Be sure to check out all our lunch box ideas! Also spend some time with our back to school hacks and back to school teacher gifts.
Before my daughter starting going to school, I had no idea how big of a deal "lunch" was. I mean, I guess I remember from way back in the day when I was in school the social hierarchy of lunch time.
And then I left school and grew up and forgot everything. Typical mom, right?
Check out my TOP CHOICE for affordable LUNCH BOXES!
☑️This Lunchblox kit is perfect for packing in lunchboxes, comes with it's own ice pack and is dishwasher safe!
As so many things in my life, my oldest daughter is here tell me everything I am missing! Both of my girls are pretty good little eaters. They love fruits and veggies. They don't turn up their noses to healthy recipes…at least not when mom is sitting there watching.
Then little Aubrey goes back to school and I find un-eaten, un-opened food in her backpack at the end of the day. Things like PB&J…she LOVES PB&J! Why uneaten? "It didn't look cool." Really? She's 4! So the solution, I have found to the uneaten food…make it look cool.
If it's "cool"..it's eaten. (Even when it has spinach on it!) So some mom advice to help all us uncool moms with our lame lunches…I have some amazing back to school lunch ideas and healthy recipes that will get your kids excited about eating their lunch!
Bento Box Ideas
This site has over 1000 school lunches that are full of kid friendly foods and creative ideas. These school lunches use a bento style reusable container.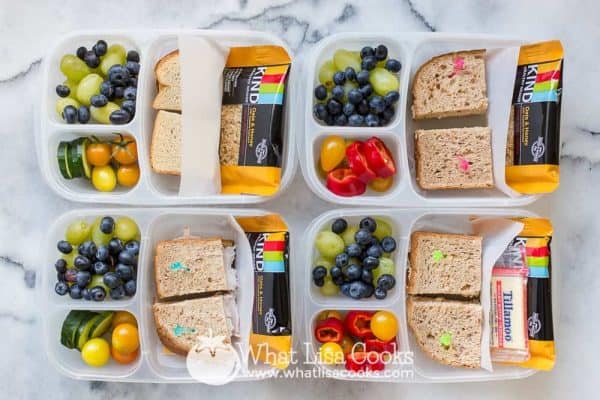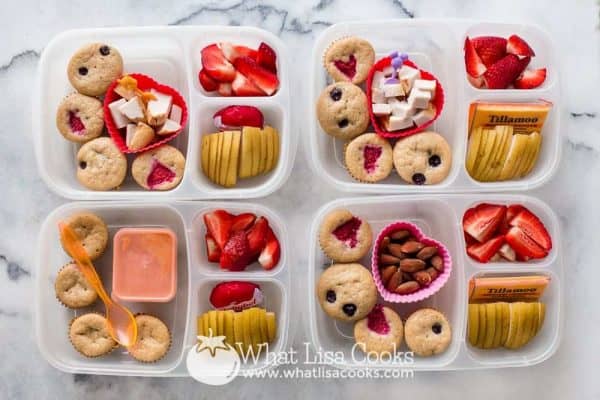 Here are some more awesome bento school lunches. I love the variety of options and the healthy food choices. I especially love the silicone baking cups as dividers.
I love clever lunch box ideas, don't you. Being able to use easy to wash and reuse lunchboxes to create unique lunches kids will love! Priceless!
You never need to think to hard about healthy recipes for lunch with this list of a whole year's worth of healthy school lunches.
These also make great lunch ideas for toddlers and homeschooled kiddos. You don't HAVE to leave home to need quick and unique lunch ideas. They are perfect for playdates and field trips too!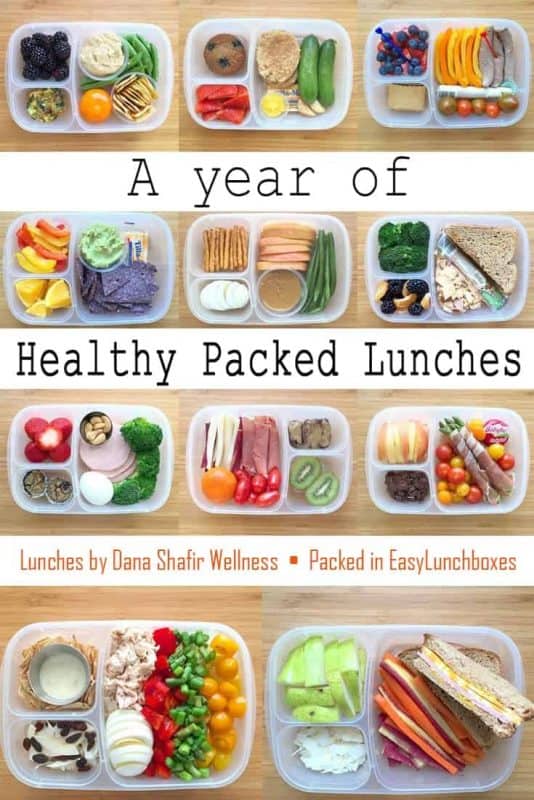 30 School Lunches from Bento Lunch
Meatballs, wraps and more. Here are more amazing school lunch ideas. I love the idea of adding cute little things into their lunches too. Why not make them look cute, right?
The easy bento box ideas are great school lunch ideas for picky eaters too. If you have a kiddo who doesn't want her strawberries anywhere near her sandwich or who won't eat anything other than meatballs….theses bento boxes can be a LIFESAVER!
125 Healthy School Lunches from Holley Grainger
I love these awesome ideas….almost as much as I love this Bentgo box. This is great for packing things like yogurt or dips without spilling all over the place!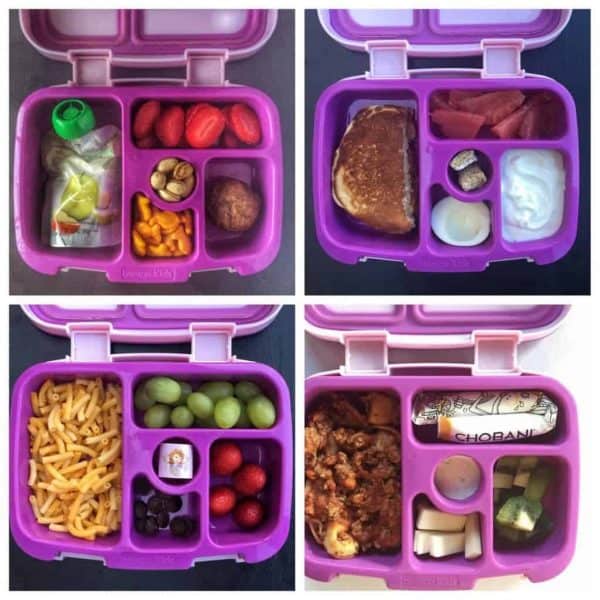 Hot Lunches
This post has 26 meal ideas for a thermos. This is so great for cold days when your kids need something with a little warmth.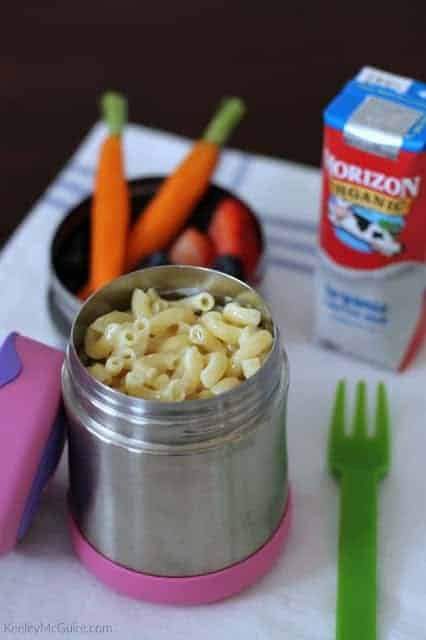 Things to Put in a Thermos from My Mommy Style
There are so many ways to use a thermos. Here are some clever, less obvious uses for a thermos in your kids' lunches. What a great way to send healthy recipes in your kids lunch box!!
Alternatives to Sandwiches
Get them excited about their food by jazzing it up!!! Use these fun little letter cookies cutters to make fruit kabobs!!! Anytime we can make healthy food look this cute…golden!
This post has some awesome healthy wrap ideas your kids will go bananas over! I love the idea of wrapping different foods and giving them fun and healthy foods in their lunch box.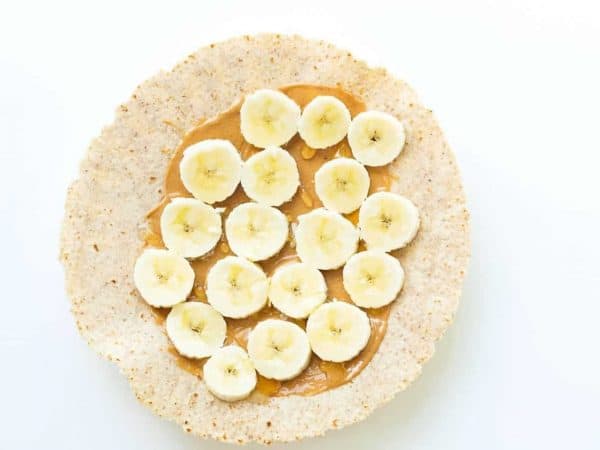 Another amazing kabob idea. Why have a boring sandwich when you can make your sandwich into a cute kabob?? Mom Advice: These cookies cutters are perfect for little kabobs.
Peanut Butter and Jelly Sushi Rolls by Bon Appetite
Way to make simple PB&J fun and interesting. This is a winner! You can make it bite-sized, which cuts down on the mess and they are a hit with the kiddos.
Muffins and More!
Hooray for muffins you kids will love for lunch!! This is an especially great way to use some left overs too!
Corndog Nuggets from Lil Luna
This recipe for corndog nuggets is easy and would be great for lunch time! My kids will go crazy for these this year!
Pizza that looks like a cinnamon roll? Yes Please!!! This is a fun and easy way to send pizza in their lunch.
Let's keep the hot dog ideas coming…your kids will love these pockets. They are functional and fun!
Ummm, yes please may I have another?? These are bited sized and yummy! And soooo much less messy than regular pizza. Winner,winner, chick dinner!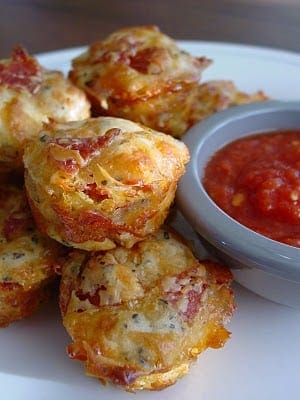 I hope you loved these back to school lunches and healthy recipes for kids!! Be sure to check out all our lunch box ideas! Also spend some time with our back to school hacks and back to school teacher gifts.
RELATED POSTS FOR School Lunches your kids will actually eat:
Thank you for reading our School Lunch Ideas for kids!