Back to School: Back to School Party. It's time to start getting your supplies and your school clothes! Why not celebrate the end of summer and the return of school with a Back to School party? Be sure to check out all of our Back to School ideas!
I am SUPER excited about today's party feature. Marquita from Painted Cookies has put together a FANTASTIC spread for this Back to School Party. I love all the details. She did a great job of incorporating the school supplies and treats into a great table display and everything looks super, super yummy. Check it out here: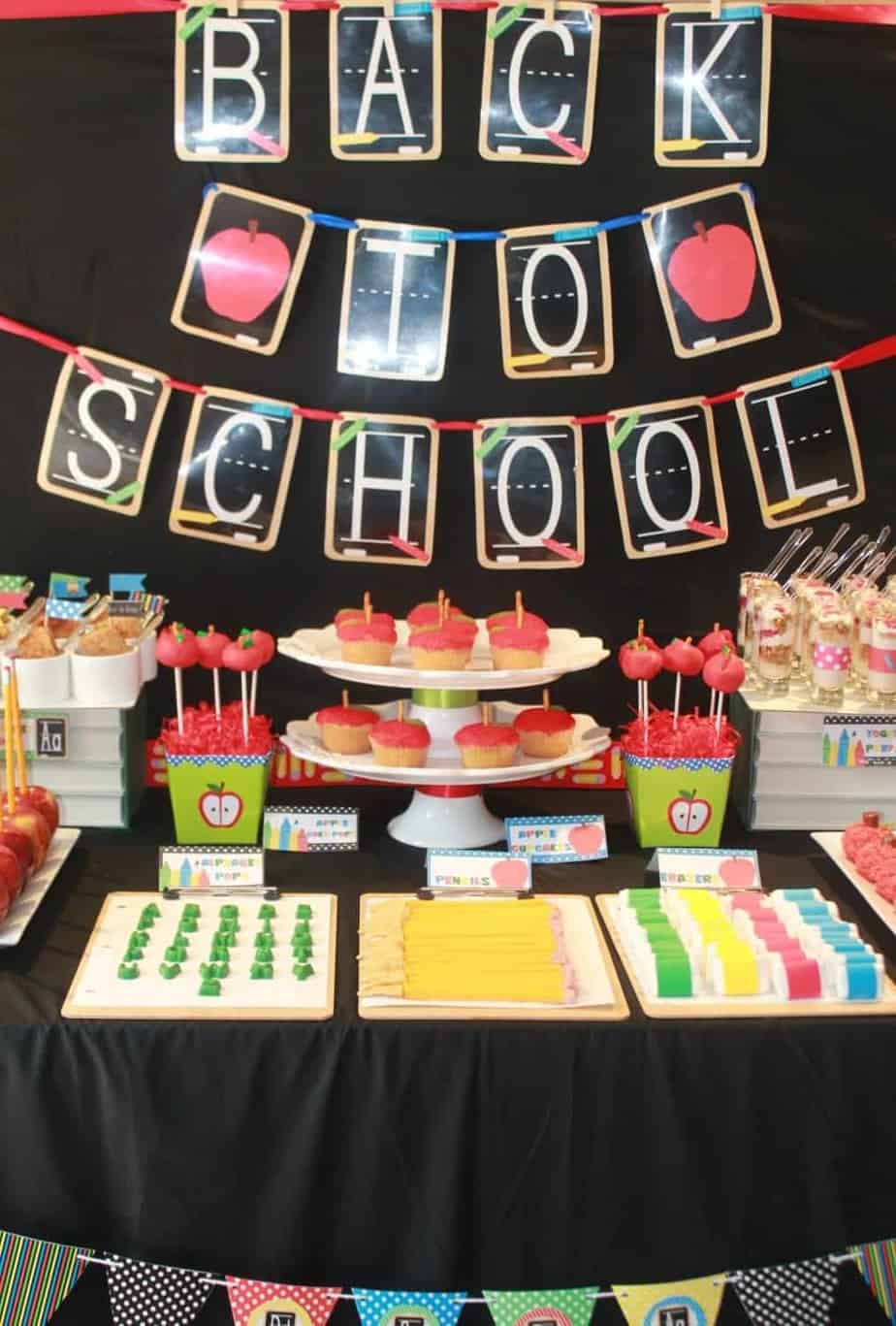 Love the apple cupcakes and cake pops.
The clipboards as plates are one of my favorite details. I love the idea of using items that are NOT plates as plates. I think it gives such character to the party table.
I love the cheese/chip pencils and the apple rice crispy treats.
The pencils for candy apple sticks is a great touch as well.
Here are the rice crispy apples again…LOVE them…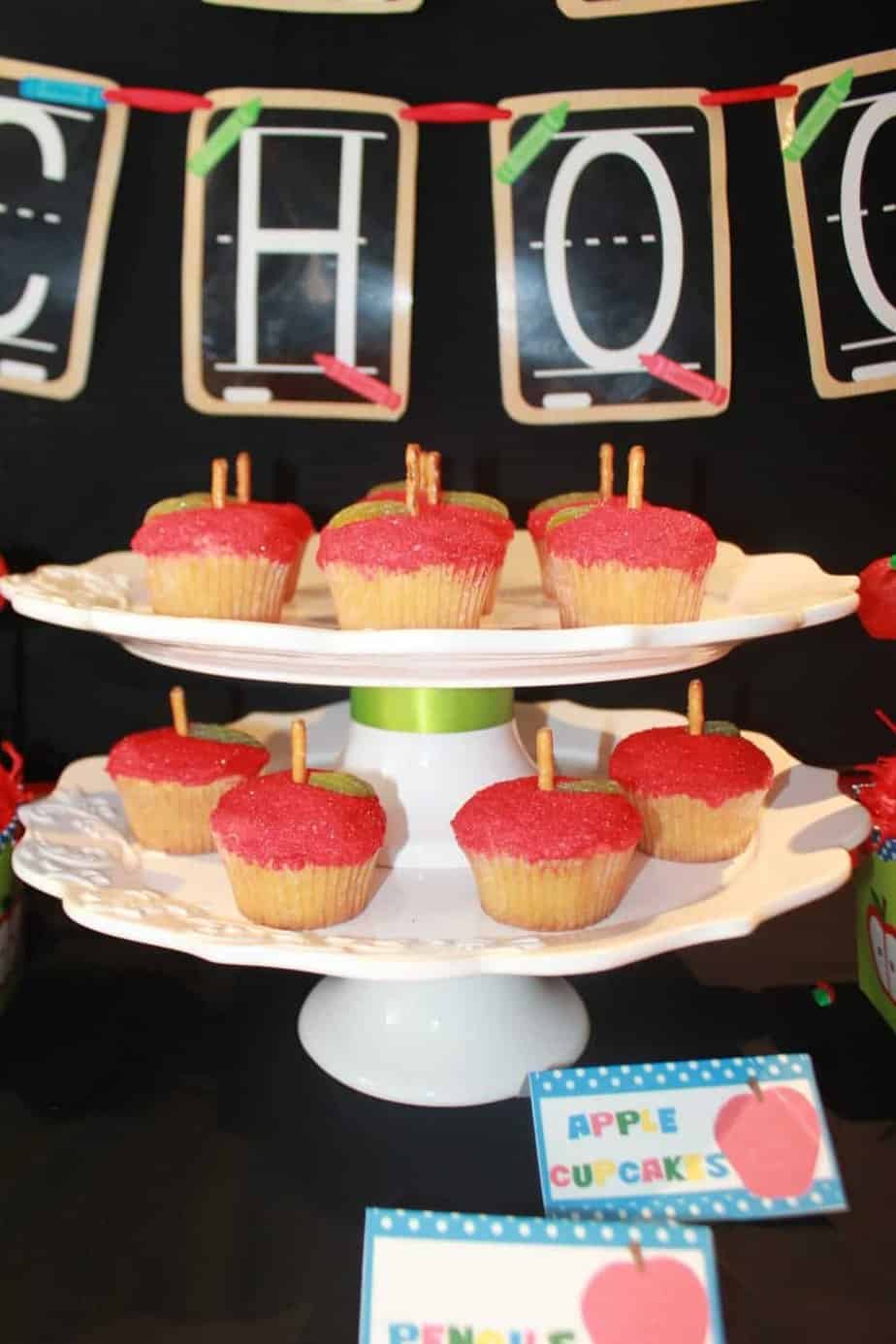 More apple cupcakes.
Marshmallow erasers….yummy, yummy. These are super easy to make using jumbo marshmallows and colored card stock.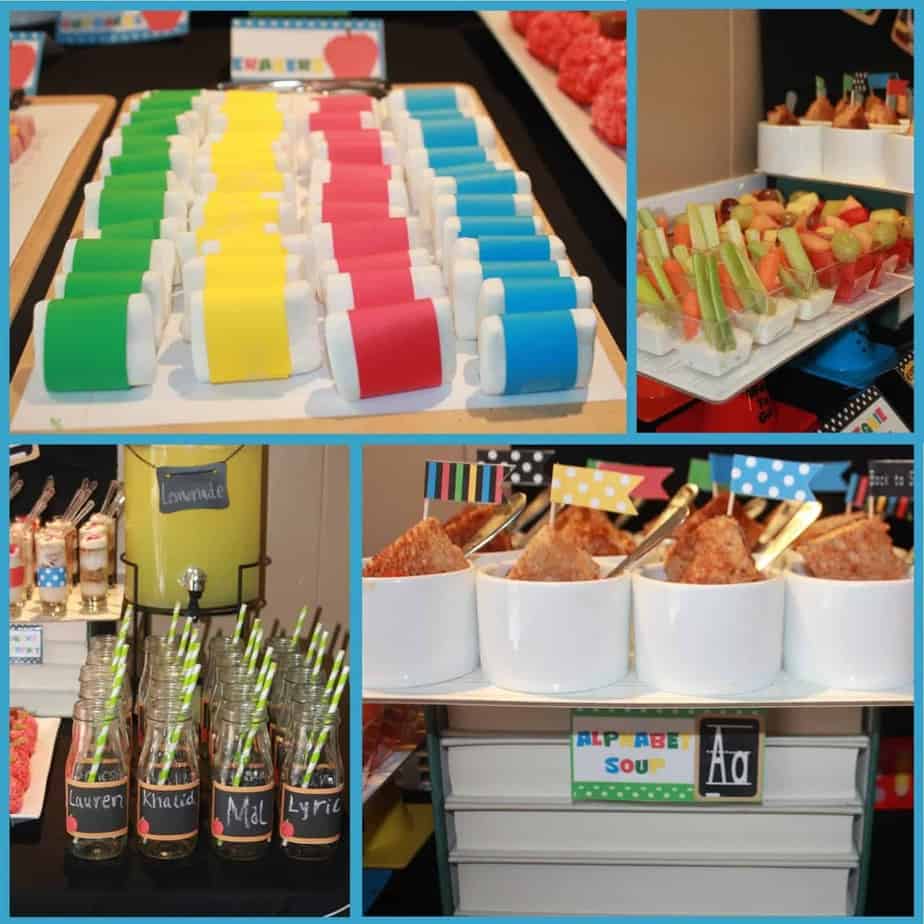 I love the idea of having a back to school party. Whether your little one is just starting school or excited about going back to school. So many of these party ideas would be adorable as teacher gifts as well!!!
Be sure to check out all of our Back to School ideas!
This Printable Back to School Party Package is available for FREE INSTANT DOWNLOAD!
RELATED POSTS FOR Back to School Party: