Vintage Princess Party: Tessa's Pretty Princess Party. Pretty floral and lace galore…celebrate your little princess with a beautiful princess party! Today I'm sharing a sweet and feminine princess party with amazing princess party ideas! Be sure to check out all of our princess party inspiration!
Aren't princess parties a wonderful way to feel like you have been transported back to childhood? There are just so many sweet and adorable ways to dress up your party, princess style. Maybe it's because I have two sweet little princesses, but I think magical princess parties are my favorite. Especially the dainty feminine kind like this adorable party I have to share today. This party is full of floral fabric and lace and sugary goodness. Watch out evil queen…here comes the princesses!!
Throwing a PRINCESS PARTY?
Once upon a time a little girl named Tessa turned three…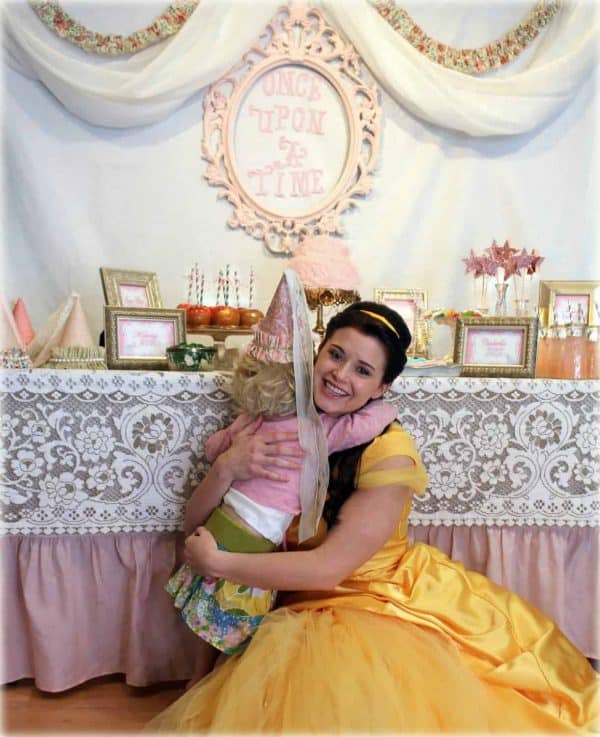 Recently, I had the honor to design printables for a Vintage Princess Party styled by the extremely talented Bridget from Bridgey Widgey. Bridget did such an amazing job with this party…It was even featured on Amy Atlas!!!! (Check out the Pretty Princess Feature!!!)
Bridget "wanted each guest to feel like they stepped into their own fairytale that started 'Once Upon A time' and ended 'Happily Ever After.'"
This fairytale party is any little princess' dream with all the attention to detail. I especially love the use of the vintage fabric on the princess hats and garland.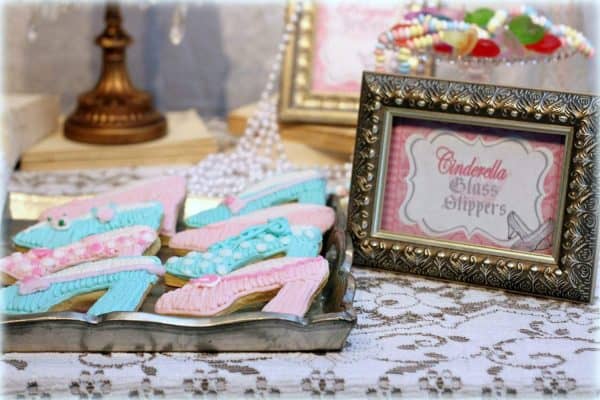 The little princesses feasted on princess peanut butter and jelly sandwiches and Cinderella cookies.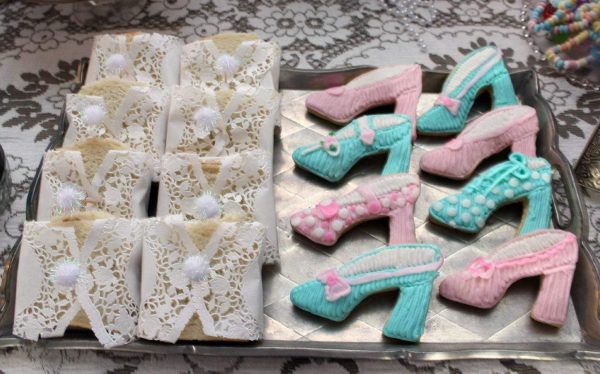 Here are some of the beautiful pictures from the party: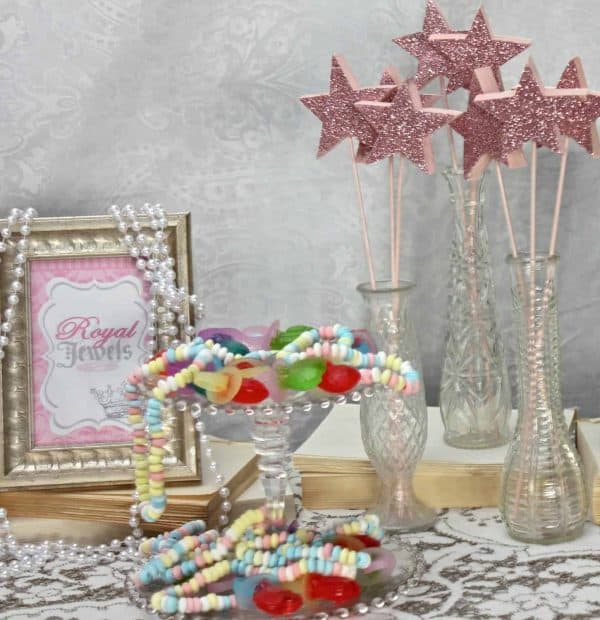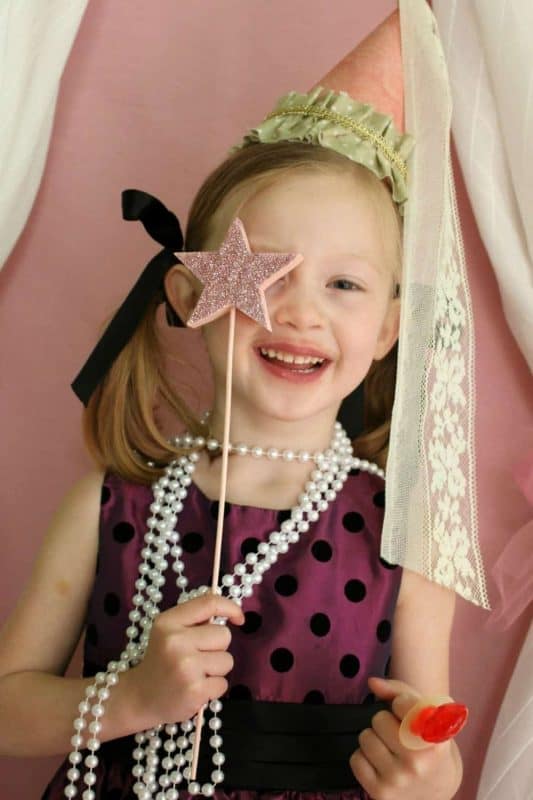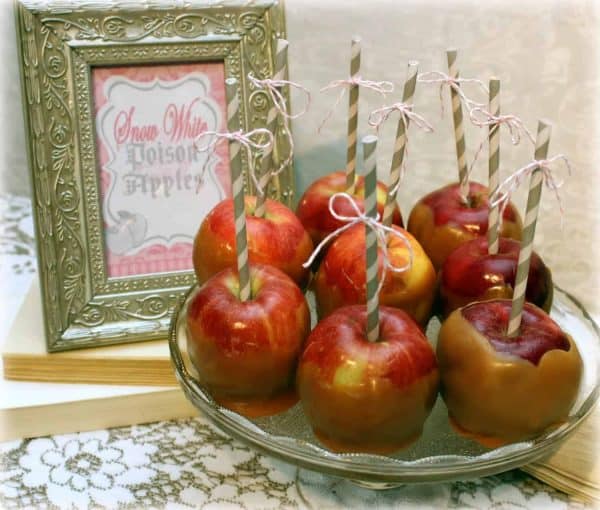 Check out the full party details as well as Bridget's tutorials on how to make your next princess party as beautiful as this one…
Be sure to check out all of our princess party inspiration!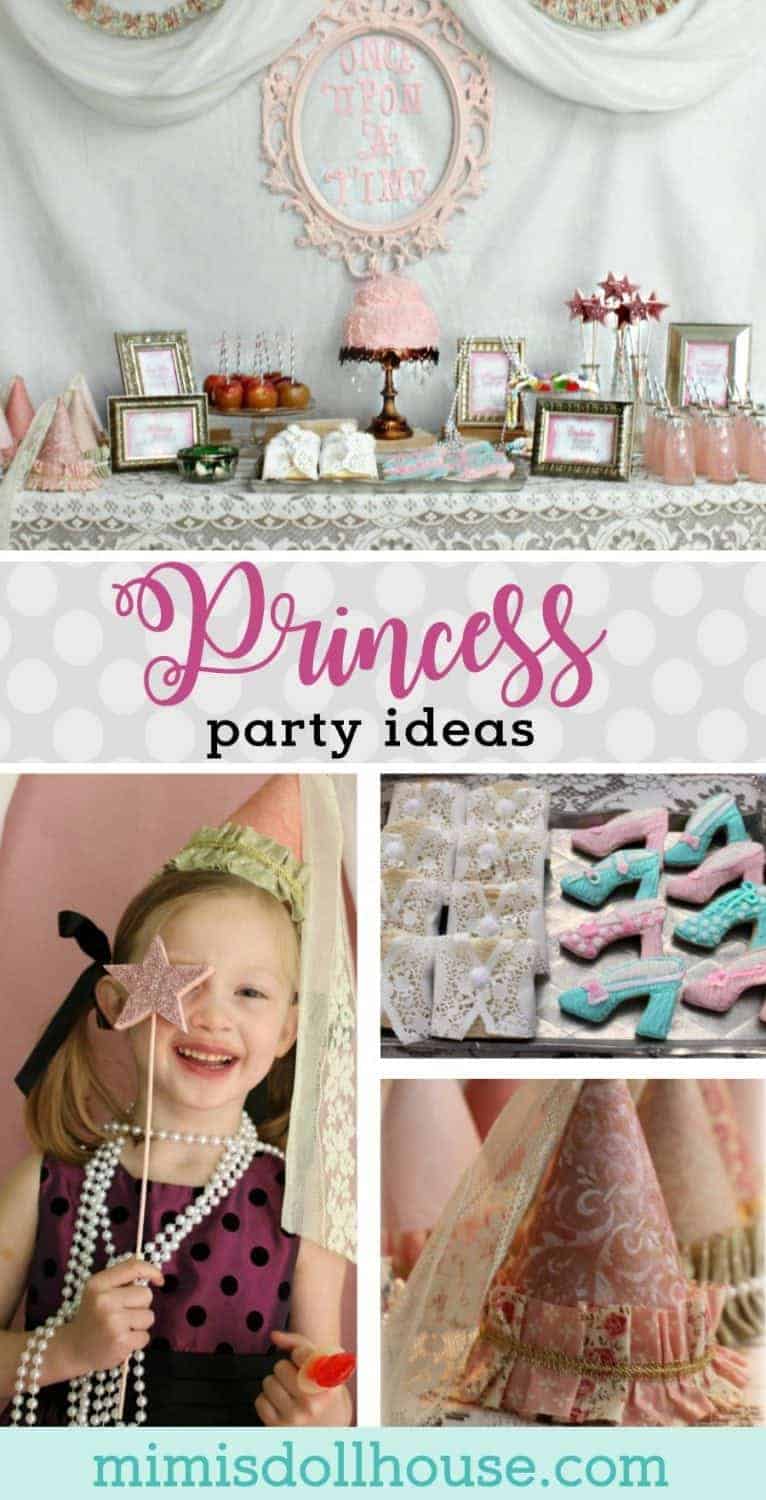 You can also purchase the Vintage Princess Printables in my shop.