Ideas for a Unicorn Party that will Sparkle!
If you are looking for a magical party theme for your little girl, unicorns make a great party theme. Not only are unicorn parties super trendy this season, but there are so many unicorn party ideas that can really make a beautiful, fun party you will instantly fall in love with.
From rainbow unicorns to shimmery gold unicorns, we have ideas for a unicorn party to help you plan a party easily that will make your little one's eyes dance!
There is something just so perfect about a sweet little unicorn. Especially unicorns in soft pastels. Maybe it is the idea that they are elusive and beautiful. Maybe it is the magical powers that unicorns possess.
As I am gearing up to have my third daughter in a few weeks…I have definitely found myself drawn towards all things unicorn when I am picking out clothes and decor.
This love of unicorns has inspired me to share some of my all time favorite unicorn party ideas…
Unicorn Party Ideas
While all that glitters may not be gold, these unicorn ideas definitely are! From simple DIY unicorn ideas to Unicorn Parties in a box you don't even have to stress over…we are sharing some fun and easy ways to style your own unicorn party!
Throwing a UNICORN THEMED PARTY?
☑️ This
Unicorn Party Kit
is the perfect set to get your party planning headed in the right direction!
Are you ready to explore some of the most amazing unicorn decorations, favors are craft ideas? I promise you will leave with a new found love of all things unicorn!
Related: Stunning Unicorn Cake Ideas + Magical Desserts
Check it out…
Unicorn Party Decorations
The first step in planning a party is figuring out your focus. Unicorn party decor ideas can help with that aspect immensely. Deciding on your colors and the overall feel of your party is important for having cohesive unicorn decorations.
Here are some unicorn party decorations ideas to help inspire your dream party:
Unicorn Party from Mint Event
This beautiful pastel unicorn party has a soft and feminine feel focusing on rainbows and sweet colors.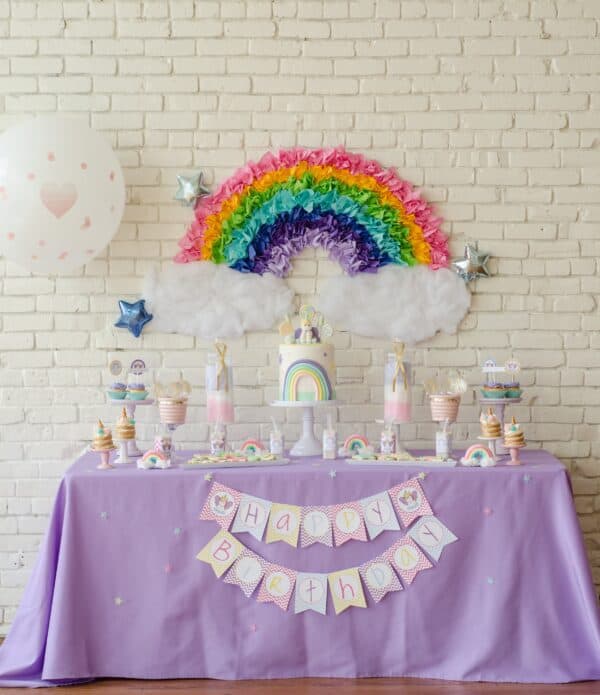 DIY Unicorn Flower Backdrop from Hello Wonderful
Here is a fun and easy to replicate tutorial on how to make a unicorn backdrop. this would be perfect over a party table or a photo booth area. It can also be done in any color scheme.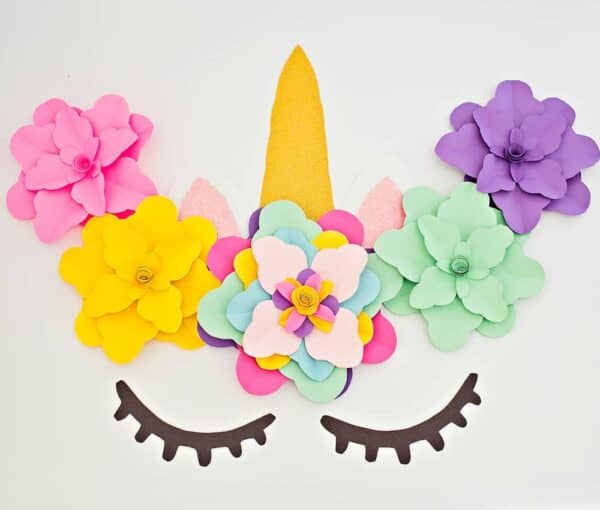 Unicorn Party in a Box from Super Sweet Party
If you want to take the matching and deciding stress and toss it out the window, here is a fantastic party in a box that includes the main pieces you need to make a beautiful party.
Choose from 6,12 and 18 guests and get a kit you just ned to set up!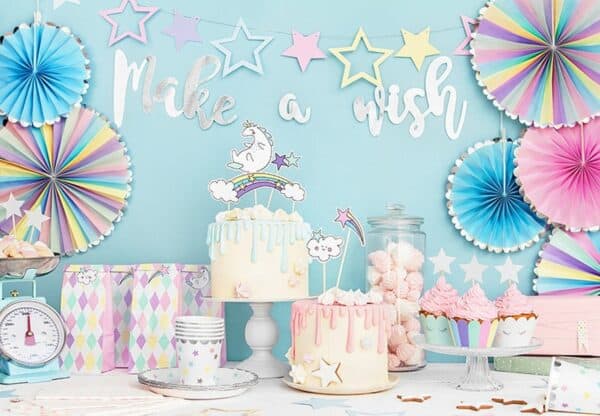 Unicorn Name Banner from We Love a Party
Here is a super adorable handmade name banner to celebrate our little one's birthday in style!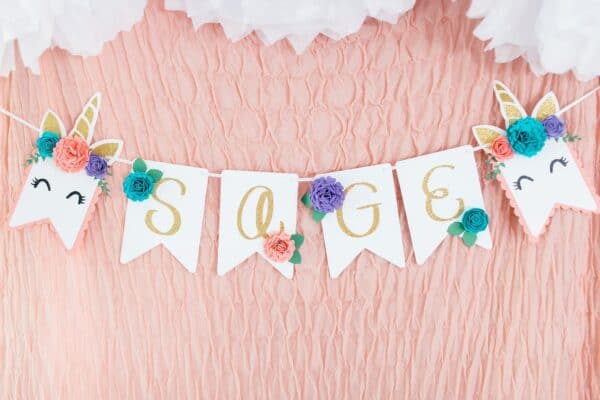 Unicorn Letters from Itty Bitty Milestones
Age letters are a great way to focus on these milestone birthdays. Plus the glittery gold feel is so magical!
Unicorn Cut out + Tissue Garland from Party Avenue
This majestic unicorn would be a great decoration to really make your party decor pop! I know this would be a hit with the little ones too!
So many beautiful decoration ideas! It's hard to pick a favorite!
Unicorn Crafts + Activities
Once you have your theme and decorations planned out, it's time to start thinking about party activities. The last thing you want is a room full of little girls going crazy with nothing to do.
If you are planning your party at a venue or park, you probably have some built in activities. If you are throwing your party at home, or want more unicorn party activities to fill the time, here are some adorable and easy crafts that your guest can create together:
Paper Plate Unicorn Craft from Stylish Cravings
Simple and fun unicorn craft that can allow creativity and imagination. Plus…it's super budget friendly.
No-Sew Unicorn Headbands from Leggings N Lattes
Here are some fun unicorn headbands that you can make at the party and then let the girls take home (so it's like a craft and favor in one!)
Unicorn Wand from Conservamome
You can't have a magical party without a magic wand, right? Here is a simple unicorn wand craft!
Unicorn Slippers from Cutefetti
This idea is especially good for a unicorn party for tween girls! Let them create some adorable unicorn themed slippers that they can take home. These are also great if your unicorn party is a spa party or slumber party!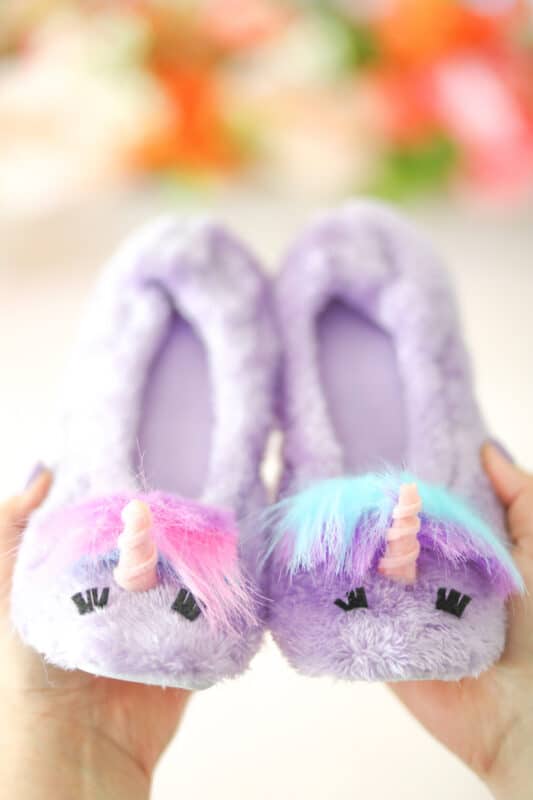 Unicorn Party Favors
Finish strong with some fun and festive unicorn Party favours. I'm always of the thought that party favors should be reuseable or edible. Here are some great take-home gifts that are unique and special.
Unicorn Sugar Scrub from Happiness is Homemade
This is a super great party favor for tweens and would also compliment a unicorn spa or slumber party.
Unicorn Wands from Handcrafted Brunette
These gorgeous wands would be such great party favors for a little girl's unicorn party. Plus, if given out during the party, they would a fabulous layer to party photos.
Unicorn Favor Bags from Miley and Mia
Want to keep it simple? Here are some gorgeous unicorn favor bags that can easily hold delicious treats or unicorn themed favors.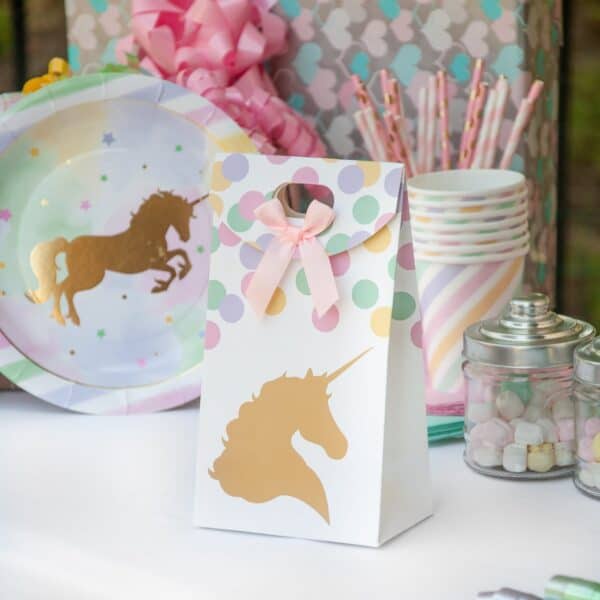 DIY Unicorn Macaron Bath Bombs from The Makeup Dummy
Another fun unicorn party favor for a tween girl's party. Send them home to relax with a fun bath bomb.
Unicorn Bracelet from No Pixie No
Here is a great craft and favor in one. Make it at the party and wear it home! So much fun!
Unicorn Costume for Kids from 5 Minutes for Mom
If you are someone who loves all the party guests to be dressed up…here is a fun and easy costume you can make that can double as a party favor. So cute!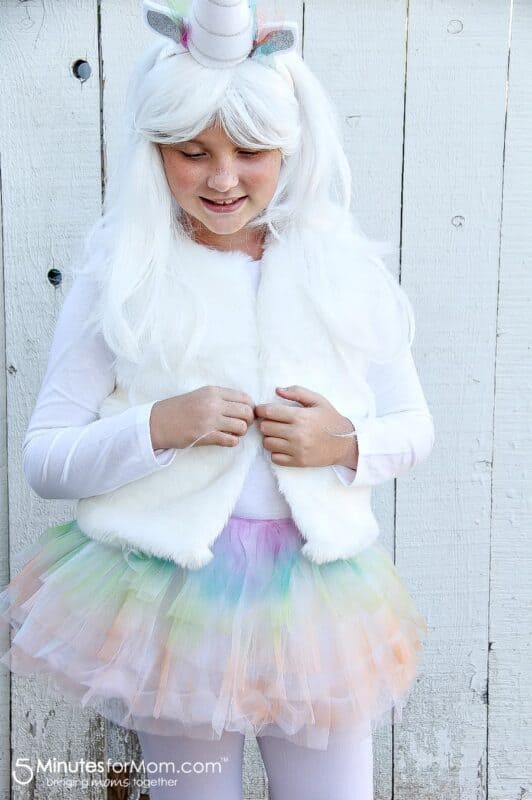 Unicorn Party Favor Tags from Pink Pickle Parties
Some times you just need a simple favor tag to pull it all together! These cute printable tags are great for complimenting any favor option!
Unicorn Party Supplies + Tableware
Setting up a fantastic party is definitely made easier with the inclusion of some amazing unicorn party supplies and tableware. Take the guesswork out of matching your party decor with these adorable sets of plates, napkins and more!
Check out the options below:
Magical Unicorn Tableware from Target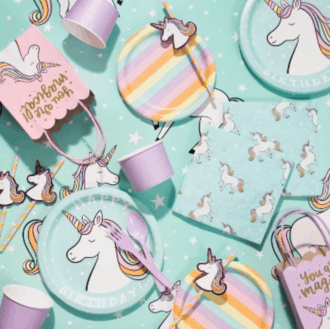 Unicorn Party Supplies + Tableware from Party City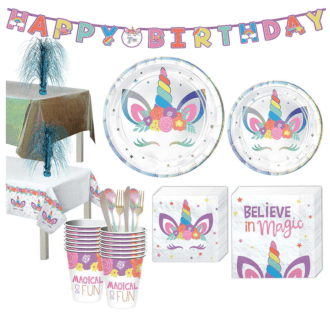 Sparkling Unicorn Tableware from Party City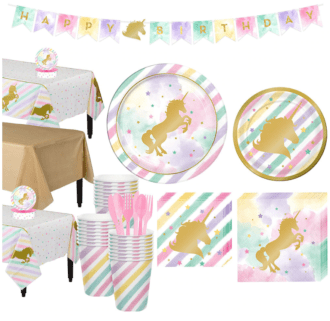 Magical Unicorn Decorations + Tableware from Party City
Here are some helpful links for throwing a Unicorn Party:
Conclusion for Unicorn Party Theme:
Taking a simple birthday and turning it into a magical and memorable affair is as easy as 1,2, UNICORN! These fun and easy to recreate unicorn party ideas are perfection for a little girls or tween girls birthday party. From Rainbows to Gold shimmery unicorn silhouettes, we have all the ideas you need to make an unforgettable unicorn party!
If you love these party ideas, please pin this image to your Birthday Pinterest Board:
Related posts for Unicorn Party Supplies:
Stunning Unicorn Cake Ideas + Magical Desserts
Thank you for reading our Unicorn Party Ideas + Birthday Supplies!