Vintage Birthday: Avery's Sweet 1st Birthday.
There is nothing sweeter than a vintage birthday theme for a pretty little girl. Today I'm sharing a Vintage Birthday Party for a one year old sweetie pie. Vintage and florals can be such fun party themes. They are sweet and good for any age birthday, bridal shower and baby showers.
You know that day when you turnaround and look at one of your babies and all of a sudden they have grown like 10 years overnight? Yeah, I had one of those moments today. I looked at my almost four year old and she looked like she was 8 years old.
Throwing a DINOSAUR THEMED PARTY?
☑️ This
Dinosaur Party Kit
is the perfect set to get your party planning headed in the right direction!
I blame it on the bangs. Seriously…got to be the bangs.
She has decided that she no longer wants bangs so we have been growing them out. So with her little bangs pulled back into her braid and her long stick skinny little legs sticking out the bottom of her shorts…so big.
I use the word long here relatively since she is actually quite short for her age. I almost broke down and cried right there. TOO BIG!!!
Time flies so fast with little ones. It's amazing and bittersweet…but I digress:)
One of my favorite styles if definitely Victorian-esque Vintage. I love all things girly and lacy and just plain lovely.
The sweet little vintage birthday party I have to share today was styled by Kim for her daughter Avery's first birthday.
I call this party design Antique Little Girl because it reminds me of a time when grandma's were little girls and well aren't grandma's just antique little girls anyway? I know mine is!!
Just check out the cuteness…
The table centerpiece was a custom doljabi board I designed to match the package. This was a custom I was not familiar with.
It is a Korean tradition where the baby decides their future by grabbing one of the objects (representing different jobs) from the table. Pretty cool, right?
Adorable, right!! Soft and sweet and very girly!! Happy Birthday Avery…I hope you chose an amazing career. Thank you Kim for sharing your precious party!
Coordinating Floral Party Supplies
Using fun floral tableware is a great way to tie your theme all together. Here are some amazing options:
Ginger Ray Tableware from Target
Floral Tableware from Oriental Trading
Flora Tableware from Shop Sweet Lulu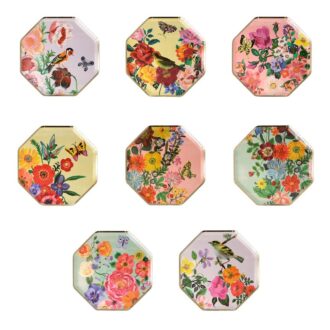 English Garden Tableware from Meri Meri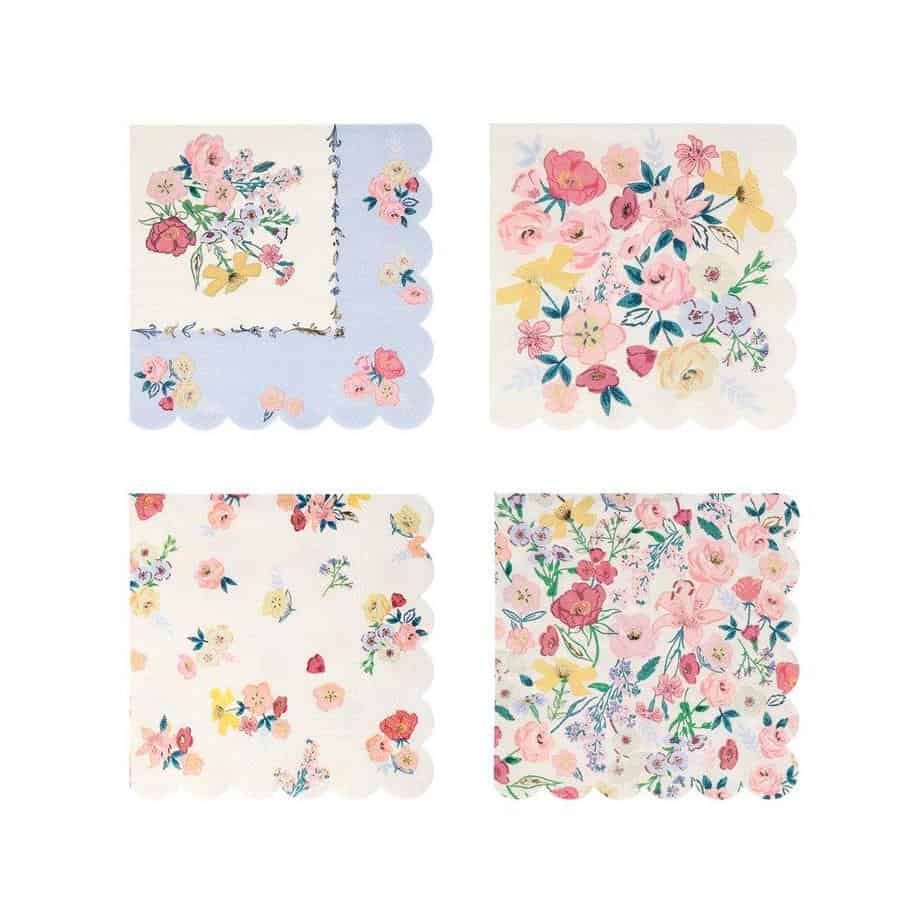 Here are some helpful links for throwing a vintage party:
The Printable Antique Little Girl Package is available for purchase in my shop:
Conclusion for a Vintage Floral Birthday Party:
Finding just the right florals and vintage and lace is a great way to celebrate a little girl. These party ideas are just great for celebrating a spring birthday or anniversary. Check out all the adorableness.
If you love this party, please pin this image to your birthday or wedding Pinterest board: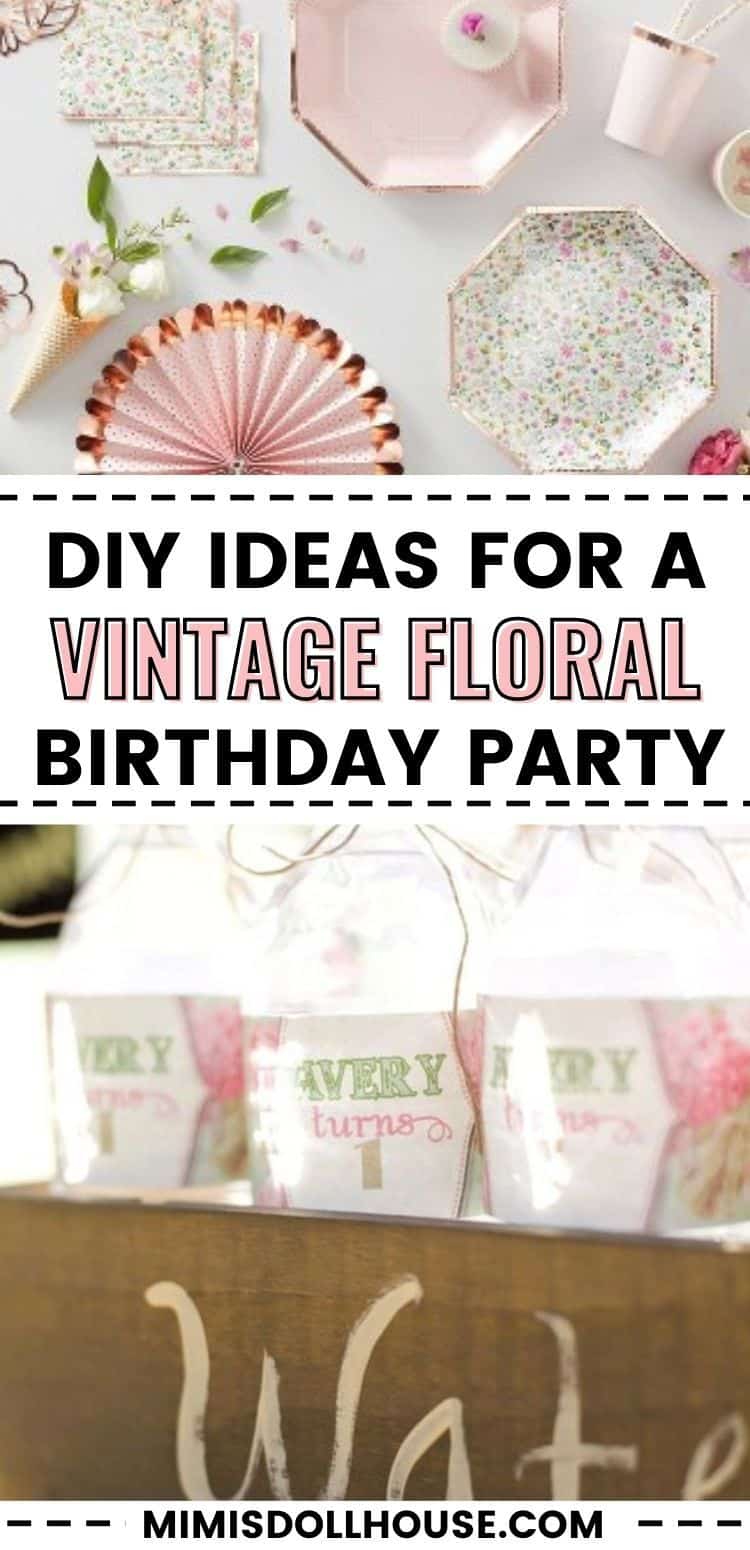 Related posts for Floral Party Ideas:
Thank you for reading my floral vintage birthday ideas!