Adorable Ideas for a Sesame Street Birthday Party your little ones will love.
Sesame Street Party: Sesame Street Birthday Ideas. If the idea of throwing an iconic Sesame Street party for your little one sounds like your cup of tea…you must check out these adorable sesame street birthday ideas!
Looking for some Sesame Street birthday party inspiration? Check out these Elmo party ideas, this Elmo party, this girly Elmo party and this Cookie Monster party.
Throwing a SESAME STREET PARTY?
☑️ This Elmo Party Kit is the perfect set to get your party planning headed in the right direction!
Can you believe that Sesame Street has been around since the 1960s? Granted, it changed a lot over the decades…but still. That's quite a run!! Sesame Street is very iconic and the characters are definitely immediately recognizable and very well known.
Personally, I think that is what makes a Sesame Street party so fun!! a few shapes on a solid colored object and POW…Elmo, Cookie Monster and friends come to life.
I was actually one of the few kids growing up who didn't watch Sesame Street. I honestly still don't think I've ever completed an entire episode. I know…weird, right???
I don't know if it was because my parents just never put it on for me or if I tried and failed to latch on to it as a youngster. Even so, I know a whole lot about Sesame Street for not having been a little watcher.
My Elmo, Cookie Monster and Sesame Street Inspired party ideas are definitely among the most popular parties. What I think is the best part, though, is how many of the parents who are throwing adorable Elmo and Cookie Monster parties for their kids watched the show way back in the day.
It makes me smile to see kids getting excited about the same characters and shows as their parents:)
There are millions of amazing Sesame Street party ideas. There is just so, so much you can do with the characters and so many food and decor ideas that can really bring the party to life. Here are some of my favorites:
These cupcakes are super adorable and with the tutorial from Make-It Love It, they are super duper easy to make too! How can you say no to this cute little Elmo face???

These hanging faces are as easy and inexpensive as they are adorable! All you need is a few paper fan flowers and some black and white card stock! Simply cut circles out of the card stock and hot glue to the fan flowers….easy and awesome!
These fun cookie monster cupcakes are made very similarly to the Elmo Cupcakes above, except with cute mini chocolate chip cookies in his mouth!!!
These custom Sesame Street cookies are super adorable. I love splurging on adorable cookies…it's my favorite part of every dessert table.

This super easy idea adds a great pop to your simple party ware. I even have a FREE printable for you to make it even easier.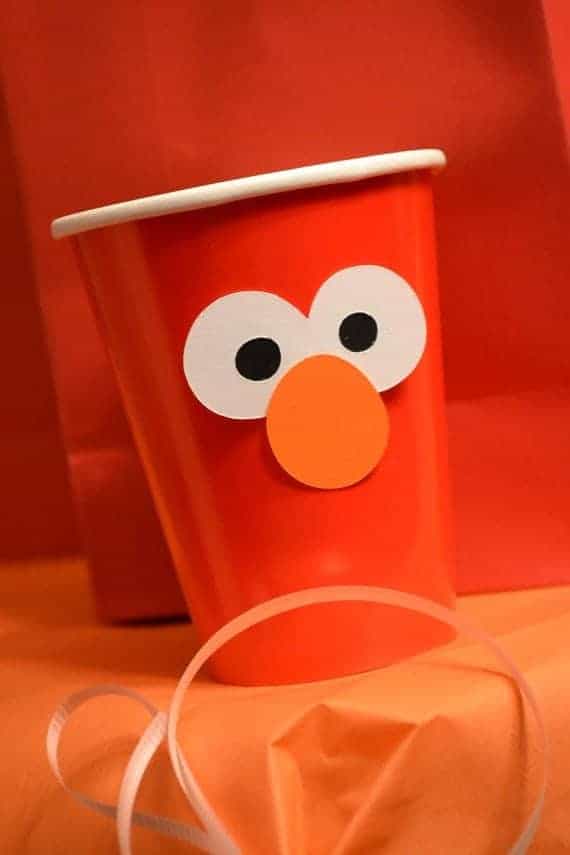 Sesame Street Party Hats from Catch My Party
These are super adorable party hats!!! It would be very easy to make these with colored card stock and they would definitely be a hit!!
Sesame Street Cake Pops by Bakerella
OK…stop with the cuteness already! These are AMAZING! Bakerella always has the most adorable and easy to follow tutorials for making the best party treats…and these do not disappoint!!
Here are some helpful links for throwing a Sesame Street party:

If you love these ideas, please pin this image to your birthday party Pinterest board!!
Related posts for Must-See Sesame Street Party Ideas:
Thank you for reading about our favorite Sesame Street Party Decorations and Treats!