How to make a glitter name centerpiece for your party.
Mint Shamrock Party: Glitter Name Centerpiece Tutorial. Today I'm sharing a centerpiece tutorial on how to make the easy peasy glitter name centerpiece from my Mint Shamrock Party.
Looking for more St. Patrick's Day parties? Be sure to also check out these Rainbow party ideas, these St. Paddy's Day treats, this St. Patrick's Day backdrop tutorial and then Shamrock shirts! We also have FREE St. Patrick's Day Printable Decorations, an awesome Lucky Charm birthday party and more fun St. Paddy's Day parties!
So when it comes time to set a party table, I love to incorporate the birthday girl or boy's name into the design. I think it is such a fun way to personalize the spread:)
Getting ready for ST. PATRICK'S DAY?
☑️ Grab some awesome supplies from
Target
and get celebrating!
Sometimes, I do this with fondant letters, or cookies…sometimes with banners or signs. And sometimes with awesome custom made signs or letters.
For this fun glitter and mint shamrock party, I created an easy DIY glitter name centerpiece. Today I have a centerpiece tutorial so I can show you how to make one too.
Glitter Name Centerpiece Tutorial
Materials:
Step One:
Spray paint all the letters with the gold spray paint. This will be an undercoat for the glitter, so you will want to make sure you fully cover the letters front and back and the gold paint. You may need to do more than one coat.
Step Two:
Once the undercoat dries, spray the letters with a light layer of glitter spray paint. You don't need a heavy coat because of the gold underneath.
Step Three:
Glue the letters to the wood board with superglue (and also to each other in the sections that touch each other). Allow to dry and bam…your done:)
See…I told you it was easy peasy!! I hope you love your centerpiece! Also, checkout the budget breakdown for this design for more details of this party spread.
Wanna throw a Mint Shamrock Party?
The Printable Mint Shamrock Party Collection is available for purchase in my shop:
St. Patrick's Day Party Ware
Here are some adorable options for getting your party styled on point and for less:
Rainbow Tableware from Sweet Lulu
Rainbow Balloons from Meri Meri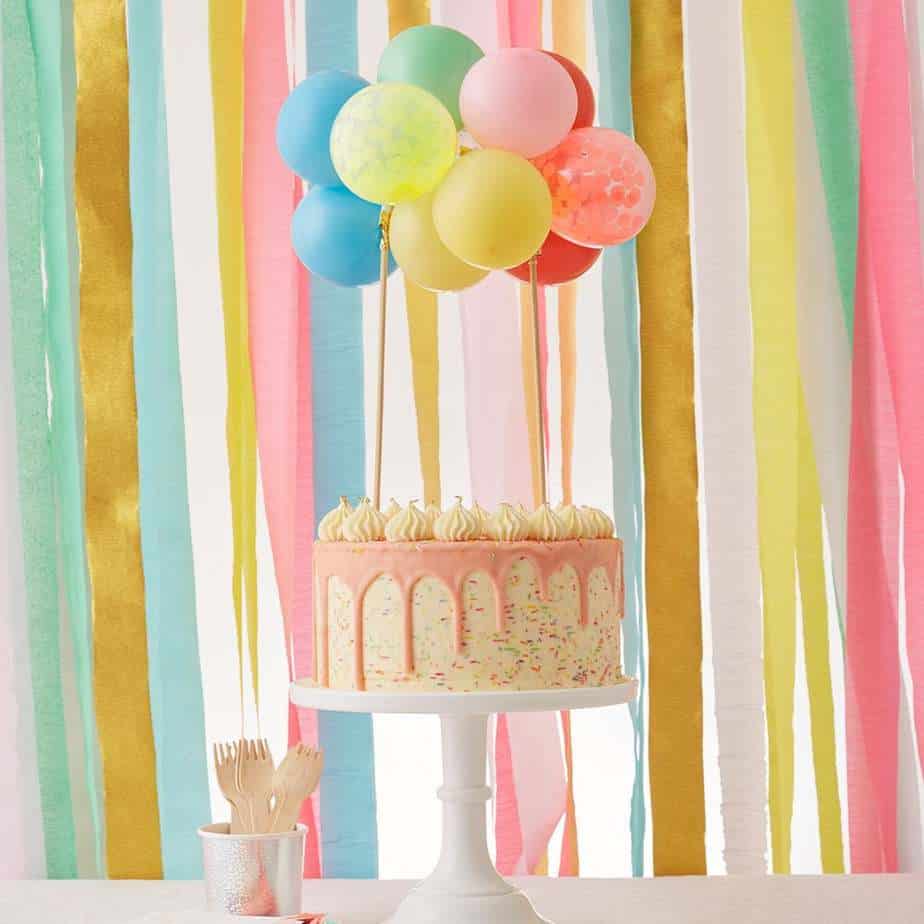 Green Striped Tableware from Sweet Lulu
Shamrock Tableware from Meri Meri
St. Patrick's Day Banners from Sweet Lulu
Helpful links for a St. Patrick's Day Party:
RELATED POSTS FOR St. Patrick's Day Centerpiece:
THANK YOU FOR READING our Glitter Centerpiece Tutorial!