Looking for some awesome Free St. Paddy's Day Printables?
St. Patrick's Day Printables you can download for free! If you want a quick and easy way to decorate for St.Patrick's Day, Download our St. Patrick's Day printables!! Check it out…
Looking for more St. Patrick's Day parties? Be sure to also check out these Rainbow party ideas, these St. Paddy's Day treats, this St. Patrick's Day backdrop tutorial and then Shamrock shirts! We also have an awesome Lucky Charm birthday party and more fun St. Paddy's Day parties!
Now that Valentine's Day is behind us, it's time to start thinking SPRING. I love spring….the colors and weather beginning to warm. One fun thing about Spring are all the Spring Holidays.
Getting ready for ST. PATRICK'S DAY?
☑️ Grab some awesome supplies from
Target
and get celebrating!
Sometimes I feel like they come rapid fire though…
Boom, Boom, Boom….St. Patrick's Day, Easter, MY BIRTHDAY, Mother's Day. (You like how I threw my birthday in the mix).
With so many close excuses to party, it's enough to take a toll on any girl's sanity and most of all pocket book.
So of course, I have designed some fun FREE St. Patrick's Day Printables. Now you have no excuse to skip a party, right??
These printables are easy and bright colors and fun patterns. They are the perfect fit whether you are having a kid-friendly party (like ME) or having a "Grown-up" get-together. The design is clean and simple.
Truth be told…I kept the design simple on purpose. I wanted to steer clear of leprechauns. You know how some people freak out over clowns…yeah, that's me with leprechauns. Truly, I do not get them at all.
When I was younger, I used to have this reoccurring dream about leprechauns that chased me around the house in the middle of the night. Creepy, right. So….no little smiling leprechauny faces for me..no pots of gold, lest we tempt them either. Just some good old fashioned shamrocks. The SUPER lucky kind.
My sweet friend Tiersha from Parties by Tiersha recently used them to make a fun and festive mantle for the holidays…I loved it so much, I thought I would share it with ya'll.
Did you know you can use printables for more than just parties??? It's true. This mantle is a great example of how you can put together little displays in your home, office, community area, classroom, etc. to celebrate the holidays.
Printables are super versatile. They can be used in SOOOO many ways and are so fun!
Have a cute way that you have displayed our printables? Send them to [email protected] or post them to instagram and use the hashtag #mimisdollhouse for a chance to be featured on our website!!
Download the FREE St. Patrick's Day Printables
St. Patrick's Day Party Ware
Here are some adorable options for getting your party styled on point and for less:
Rainbow Tableware from Sweet Lulu
Rainbow Balloons from Meri Meri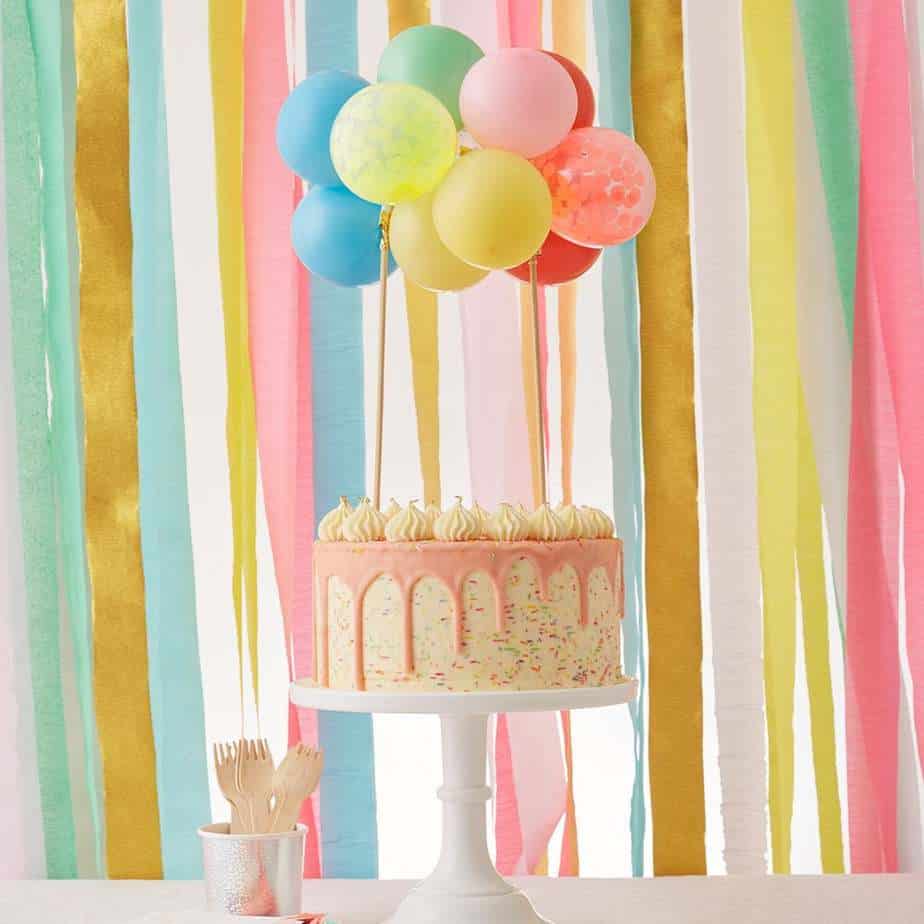 Green Striped Tableware from Sweet Lulu
Shamrock Tableware from Meri Meri
St. Patrick's Day Banners from Sweet Lulu
If you love these printables, please pin this image to your Holiday Pinterest Board:
Here are some helpful links for decorating for St. Patrick's Day:
RELATED POSTS FOR Free St. Patrick's Day Printables:
Thank you for reading about our St. Paddy's Day Printables!