Quick and Simple St. Patrick's Day Cupcakes!
Celebrate St. Patrick's Day with some super simple and delicious shamrock cupcakes. If you are feeling lucky, why not bake up some adorably cute and festive cupcakes that even your kids can make? There's nothing better than whipping up a fun holiday treat with your kiddos!
This super simple recipe is easy, cute and perfectly themed for St. Paddy's Day. With a little luck of the Irish, you can enjoy these delicious cupcakes today!
Getting ready for ST. PATRICK'S DAY?
☑️ Grab some awesome supplies from
Target
and get celebrating!
Holiday themed treats like these are simply some of the most fun to bake. Especially if you are sharing them! Wouldn't they make a wonderful surprise at any get together?
How to use Shamrock Cupcakes
Shamrock cupcakes make a great addition to a St. Patrick's day feast or party. They are also great for taking to dinner parties or for bringing to a classroom holiday party.
Ideas for a St. Patrick's Day party
There are so many amazing ideas for throwing a St. Patrick's Day party. If you are looking for some inspiration, be sure to check out these Must See St. Patrick's Day Parties! We also have a fun Lucky Charm inspired birthday party and a pretty Mint Shamrock birthday party if you are celebrating a birthday in March!
Throwing a ST. PATRICK'S THEMED PARTY?
☑️ This
Shamrock Party Kit
is the perfect set to get your party headed in the right direction!
With so many amazing ideas…I'm sure you will be inspired to bust out some rainbows and leprechauns and party in your best green!
These cupcakes are the perfect excuse for a party. You probably don't really need an excuse for a Shamrock themed party though!
Shamrock Cupcake Tutorial: STEP by STEP
Alright…let's talk about how to make these adorable little cupcakes. They are honestly so simple…you'll be glad you whipped them up!
Materials:
Knife
Unfrosted Cupcakes (any flavor)
White Frosting (any flavor)
Step 1:
Bake cupcakes using your favorite recipe. It doesn't matter the flavor! I would recommend sticking with either a white, chocolate or green cupcake base.
Another option is to buy cupcakes from any bakery or grocery store and either ask for unfrosted or order the them with plain white frosting!
Step 2:
Place white frosting into a piping bag. Pipe frosting onto cupcakes using the frosting tips. You do not need anything fancy to do this.
A simple tip and pastry bag (or even a gallon sized ziplock bag with a corner cut out) can do the trick.
Step 3:
Roll out the green fondant to about 1/4 inch thick. Using the heart shaped fondant punch, make three-four heart leaves per shamrock. I recommend two shamrocks per cupcake.
Also cut a small rectangular shaped stem for each shamrock.
Step 4:
Press the heart leaves into the stems. Allow to harden before placing on the cupcakes. Once they are hardened, add the fondant shamrocks to the frosting. Easy Peasy and ready to enjoy!
I recommend adding an additional green cupcake liner to make the cupcakes "pop". This is my favorite way to display a cupcake!!
Looking for more ideas for St. Paddy's Day Cupcakes
There are so many fun ways to use Shamrock cupcakes. I love the idea of setting up a St. Patrick's Day party with adorable green shamrocks and some fun Irish themed foods.
One easy way to get started with a party spread is to grab a tableware set.
St. Patrick's Day Party Ware
Here are some adorable options for getting your party styled on point and for less:
Rainbow Tableware from Sweet Lulu
Rainbow Balloons from Meri Meri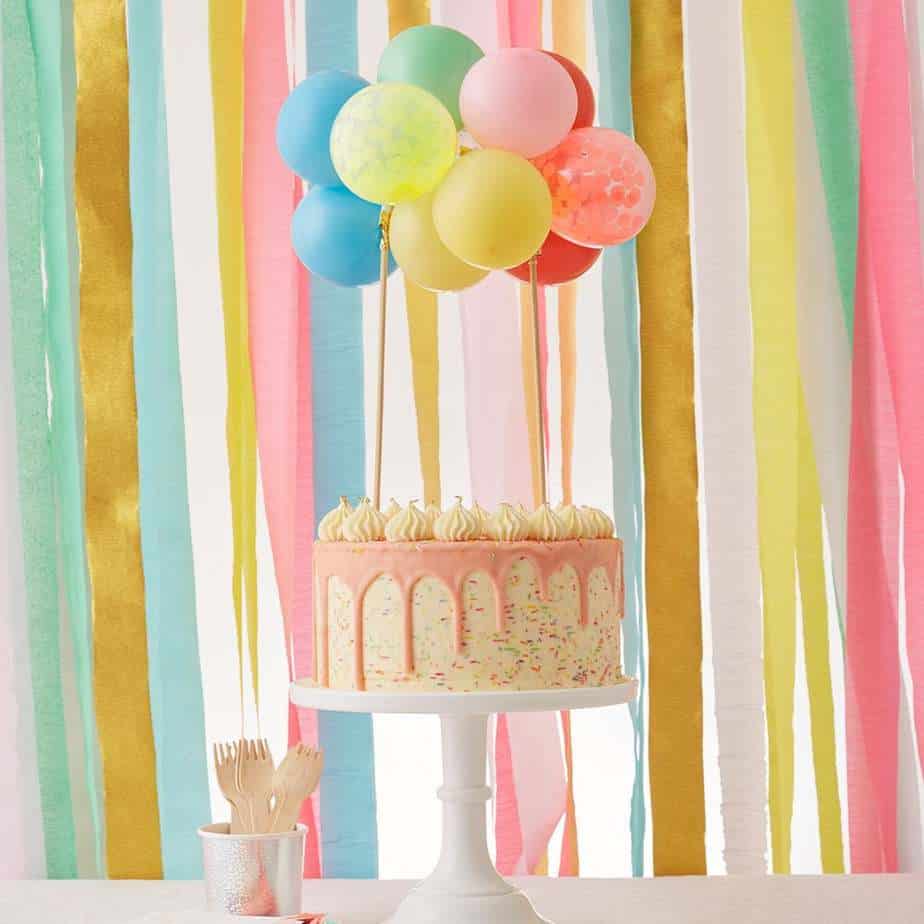 Green Striped Tableware from Sweet Lulu
Shamrock Tableware from Meri Meri
St. Patrick's Day Banners from Sweet Lulu
The greens and playful design are perfection!
Conclusion for Shamrock themed Cupcakes:
If you are looking for a fun and simple treat to make for St. Paddy's Day, you can't go wrong with these fun little Shamrock themed cupcakes. Simple enough for your kids to bake them with you, but still cute enough to show off to all your friends! These cupcakes are definitely a winner!
Here are some helpful links for baking for St. Patrick's Day:
If you love this shamrock cupcake tutorial, please pin this image to your St. Patrick's Day Pinterest Board:
Related posts for Easy St. Paddy's Cupcakes:
Thank you for reading our Shamrock Cupcakes Recipe!