Flamingo Birthday ideas for a girly and fun party
Flamingo Party Ideas: Chic Pink Flamingo Birthday. Looking for some sweet and festive flamingo party ideas? This gorgeous pink flamingo party features beautiful pastel mint and pink patterns and a fun black flamingo silhouette.
Looking for flamingo desserts? Be sure to also check out our diy flamingo party decorations and flamingo party themes.
Throwing a FLAMINGO PARTY?
☑️ This Flamingo Party Kit is the perfect set to get your party planning headed in the right direction!
We love going to the zoo. Seriously LOVE it. The Zoo is one of those few things that my hiking/camping/outdoorsy husband, my active/inquisitive/girly-girl children and my sunbathing/shopping/relaxing self can agree upon.
We are ALL down to go to the zoo. It's just good clean fun all around. One of my all time favorite animals to see at the zoo are the flamingos….I mean come on, they are PINK!!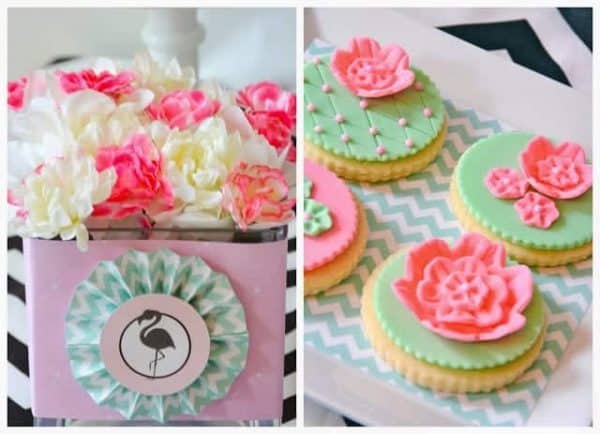 You can't beat a pink animal!! I love watching them walk with their cute little backwards legs.
I love these pretty pink flamingos so much, I created some printable flamingo party decorations.
Flamingo Party Decorations
This party I'm sharing today not only uses these super cute birds…but in fun black and white polka dot silhouettes!!!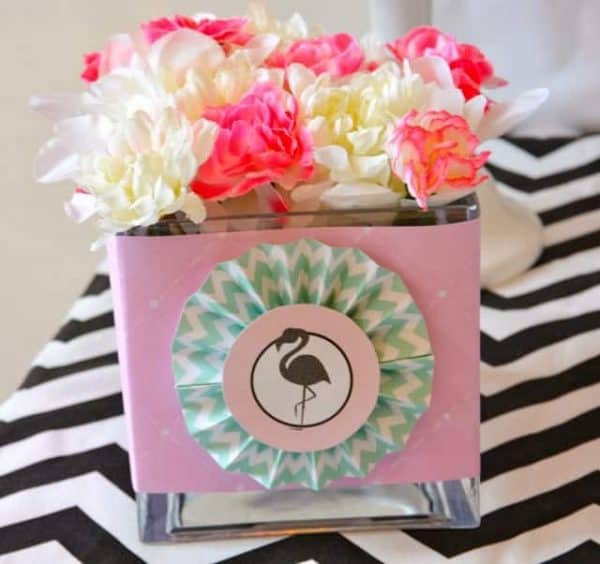 The black and white contrast so nicely with the light pink and mint colors in this fun 30th birthday party.
RELATED: DIY Flamingo Party-This season's hottest Flamingle Party Ideas
Of course, the master mind behind this styling is my friend Karolina from Karo's Fun Land. She put together this sweet and modern flamingo party for her sister Diana's 30th birthday!
I was super excited to make the flamingo party printables for her and absolutely love what she did with them!! Check it out…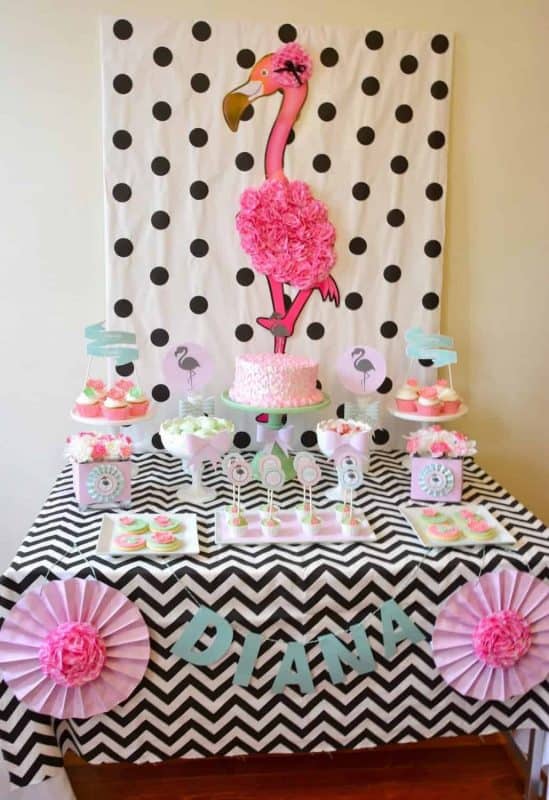 This is a neat way to use the 2″ circles (aka cupcake toppers)…on the top of cake ball sticks. Clever! I also love all the fresh flowers…
Aren't these centerpieces lovely!
Flamingo Dessert Ideas
I also really love the fondant flowers on the top of the cupcakes and of course…the Flamingo Cupcakes banner…beautiful. You can make fondant flowers using these fondant cutters.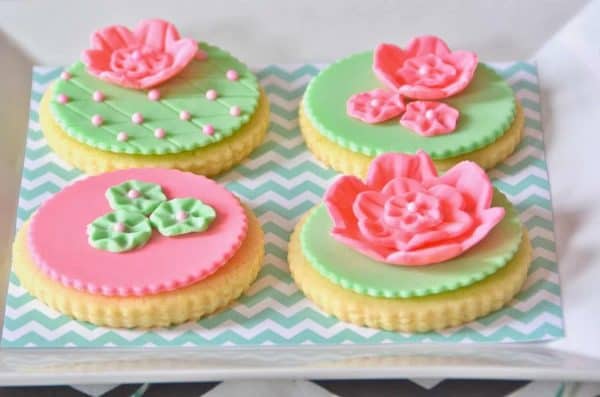 Mmmmm…butter-mints and taffy. Pretty and yummy:)
RELATED: Flamingo Birthday Cakes + Baby Shower Desserts
Here's another nice shot of the Flamingo Cupcakes banner…I really love this display!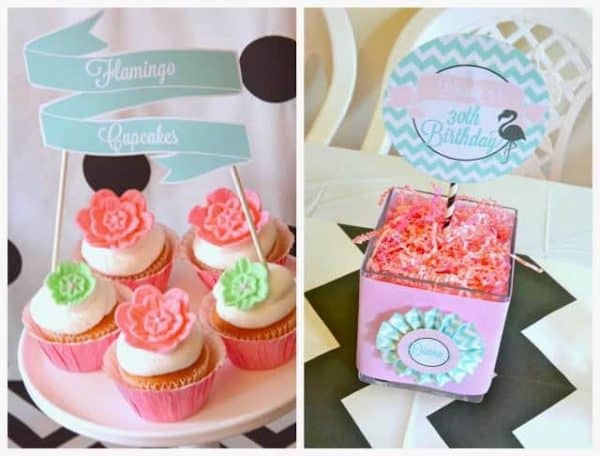 Happy Birthday Diana!!! Looking for flamingo desserts? Be sure to also check out our diy flamingo party decorations and flamingo party themes.
Flamingo Party Tableware
Here are some easy and fun ways to dress up your party table flamingo style:
Flamingo Paper Plates from Target
Flamingo Partyware from Oriental Trading

Flamingo Tableware from Amazon
If you love these flamingo birthday ideas, please pin this image to your Pinterest board: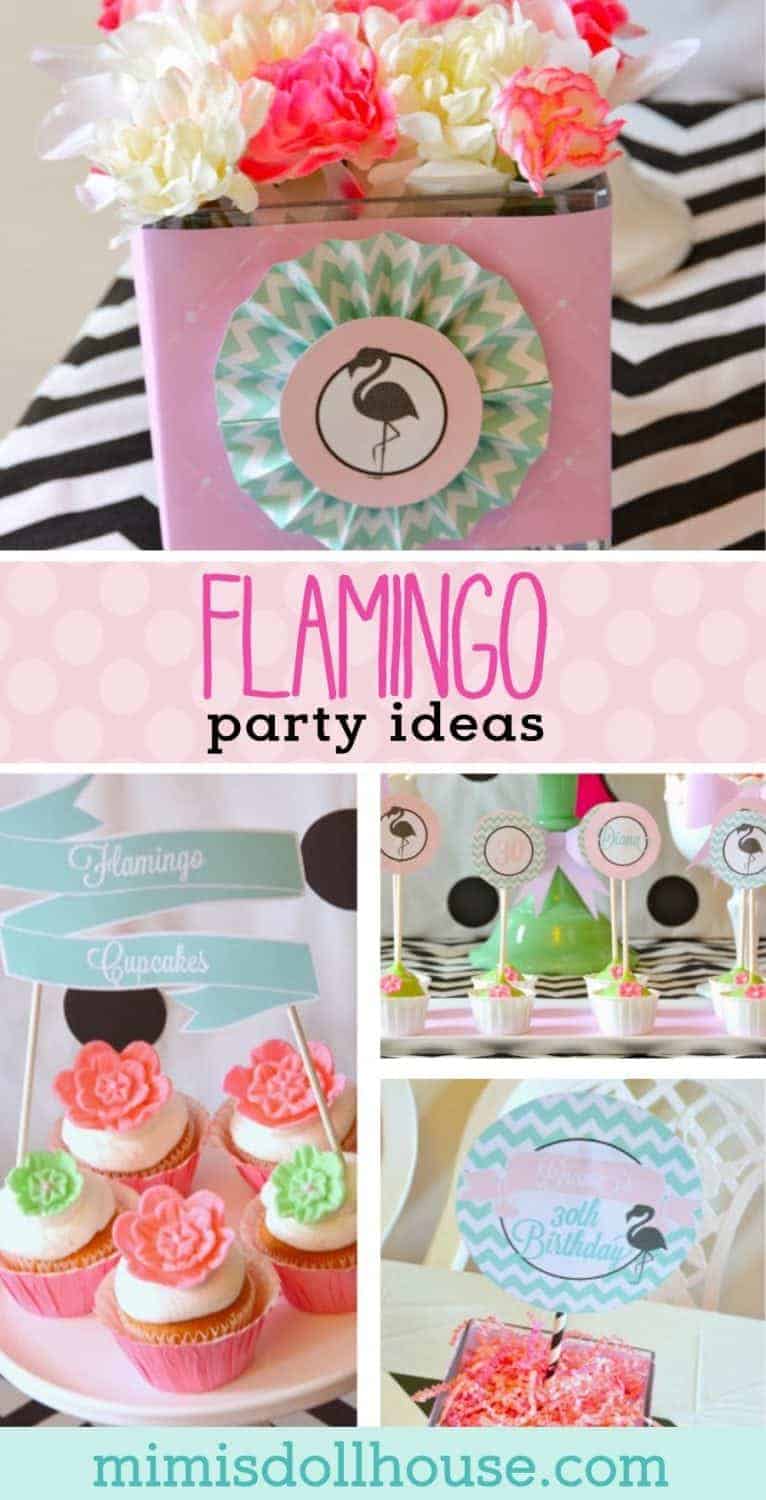 Here are some must haves for throwing a flamingo party:
Wanna throw a Flamingo Party?
The Printable Flamingo Party Collection is available for purchase in my shop:
Conclusion for Flamingo party you can DIY:
This adorable Flamingo party is chic and fun. It's a great way to celebrate a birthday or a baby shower. With fun flamingo ideas and easy to use printables! So much fun!
Related posts for Pink Flamingo party ideas for adults:
Thank you for reading our Flamingo party ideas!