Adorable and Creative Ideas for a Watermelon Party
Watermelons are as delicious to look at as they are to eat! If you want a bright and playful party theme, you can't go wrong with watermelon! Watermelon Decorations can take your party to the next level. Especially if you have a spring or summer party when those melons are ripe and ready to eat!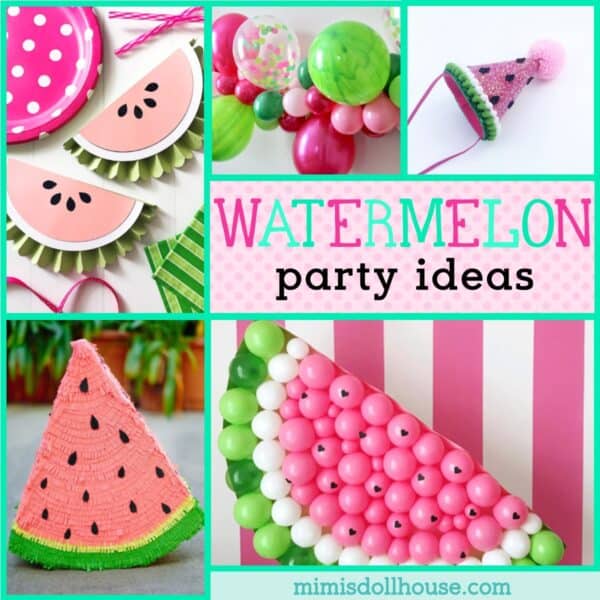 Let's talk adorable watermelon decor for an adorable melon themed party!
Throwing a WATERMELON THEMED PARTY?
Watermelon Party Ideas
Pretty pinks and bright greens definitely make for a beautiful party. Watermelon parties are particularly fun and simple to throw because the food almost plans itself. Cut up watermelon and watermelon centric treats are sure crowd pleasers and take less thought and prep than many other party themes!
Related: Mouth-watering Watermelon Cookies + Desserts
Watermelon Party Theme
The watermelon theme is wonderful for a spring or summer birthday. It easily pairs with other items, like different fruit or popsicles. It also makes a great theme for a party in a park or at the pool. All those warm weather feels accented with a little fun sweet treat.
One in a Melon
If you are throwing a first birthday party, the "one in a melon" theme is absolutely perfection. It's sweet and classic. And who doesn't love a little play on words?
One in a Melon Outift from The Sparrow's Closet
Wouldn't this adorable little watermelon outfit be perfection for a first birthday party?
Watermelon Crafts
Here are some fun Watermelon crafts and favor ideas that you can incorporate into your party:
DIY Watermelon Bags from Delineate your Dwelling
If you have party favors or little treats to pass out…why not do so in a hand painted watermelon bag! I know my daughter's would LOVE receiving these bags!
DIY Watermelon Soap from Happiness is Homemade
Beautiful and sweet…these homemade soaps will keep little hands clean! Which of course we know they need after eating sticky watermelon!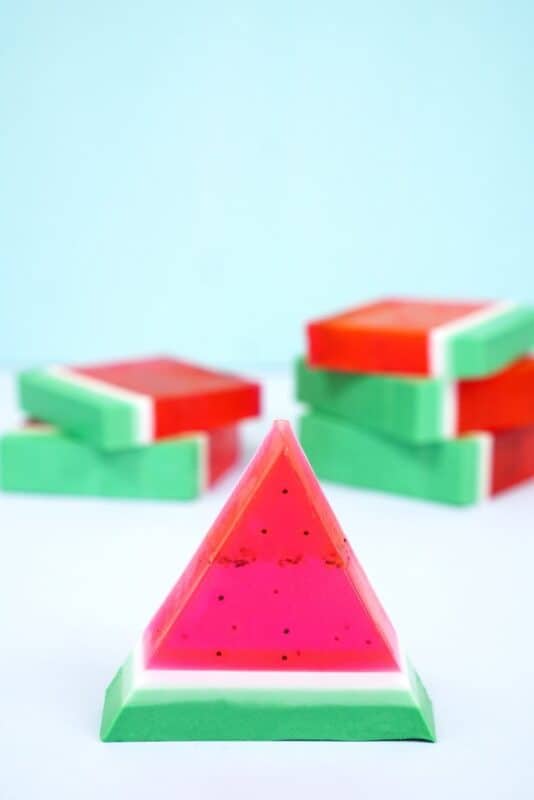 Watermelon Rocks from Projects with Kids
This is a fun project that would make a great party game as well. Any age can enjoy painting a watermelon rock!
Free Watermelon SVG file from Sew Simple Home
Print your own shirt, bag or notebook with a watermelon SVG!
Watermelon Mason Jar Cups via Kara's Party Ideas
If you want a fun way to serve a refreshing beverage, you can dress up your mason jars to look like watermelon too. Aren't they gorgeous??
Watermelon Balloons from Tikkido
This fun and simple craft will take ordinary balloons and make them extraordinary. If you have balloons and a sharpie, you have an awesome watermelon balloon!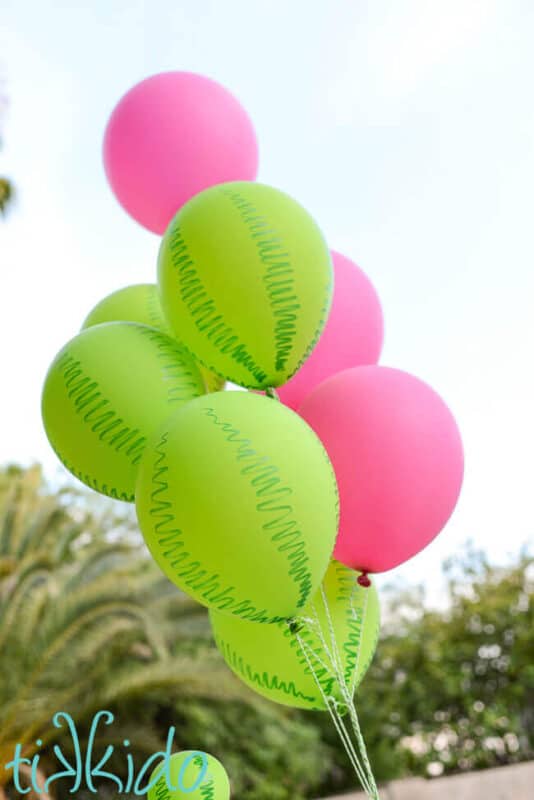 Watermelon Party Hat from Paper Arrow Apparel
This is the perfect way to make your little birthday girl feel like a princess. I mean, who wouldn't want to wear a glittery watermelon party hat? Perfection!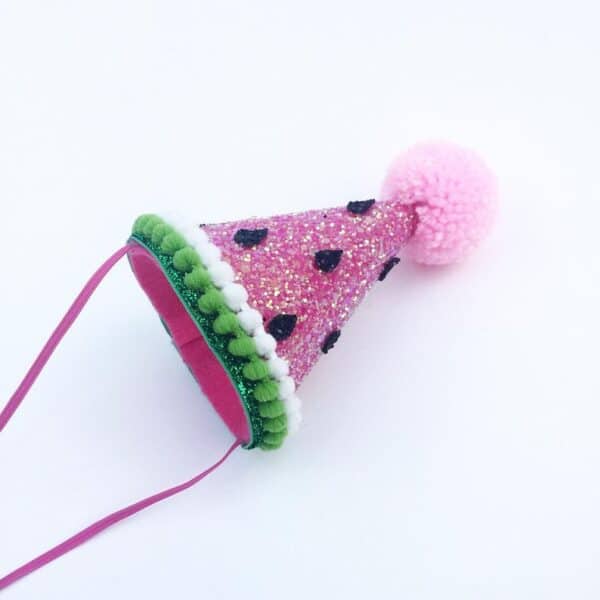 Watermelon Activities
Setting up a watermelon themed party that includes little ones, also means coming up with ways to entertain them. Here are some fun and themed games and activities that will keep your little party guests hands busy (for when they aren't eating watermelons of course!)
Watermelon Tic Tac Toe from Teach Me Mommy
This simple printable game is great for playing over and over. What fun!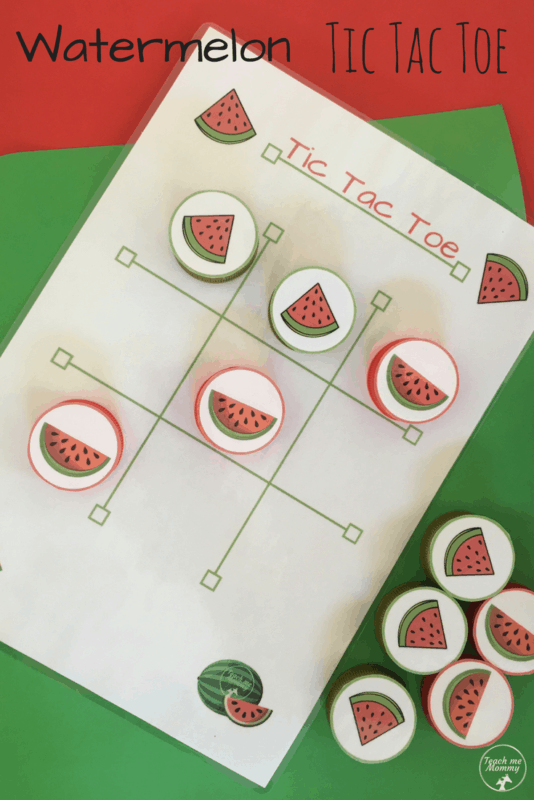 Free Printable Watermelon Activity Sheet from 3 Boys and a Dog
Having some coloring and activity sheets is ALWAYS a good idea at a party, no matter the theme. Here are some printable watermelon themed sheets to have on hand!
Watermelon Piñata from Oh Happy Day
The pièce de résistance of any party for kids has got to be the piñata! This DIY piñata is absolutely perfect and oh so festive. Don't worry…you can also buy a watermelon piñata, if crafting isn't your thing!
Watermelon Party Decorations
Whew…on to my favorite part…the party decorations! There are so many amazing things you can do with watermelon shapes and colors. Here are some of the best ideas to take your party to the next level:
DIY Watermelon Garland from Pineapple Paper Co.
This paper garland is sinfully adorable. I love the scalloped fan backing. Too cut!
Watermelon Balloon Mosaic from Creative Heart Studio
Balloon mosaics are beyond adorable! This balloon watermelon is so much fun. It would be the perfect photo backdrop or table centerpiece. In love!
Dip Dyed Watermelon Backdrop from Fun365
Speaking of photo backdrops, this DIY backdrop is so cute. It would be perfect for those smash cake photos and one in a melon outfits!
Free Printable Watermelon Banner from I Should be Mopping the Floor
Free and printable are two of my favorite words. This simple free banner can be used in so many different ways to jazz up a party!
DIY Watermelon Medallions from Bugaboo City
Another gorgeous garland for the win. I love the soft watercolor feel of these medallions. So lovely.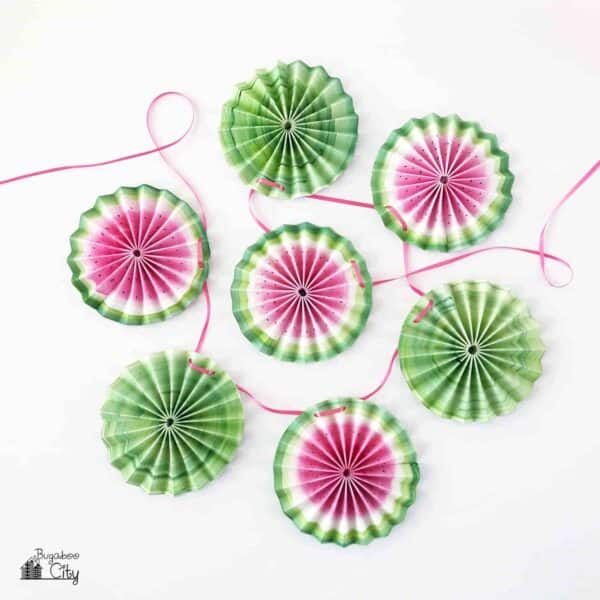 Watermelon Tissue Garland from CM Craft Studio
Tissue banners and fun and easy ways to dress up literally any party table. They are fun and lightweight, which makes them perfect for the front of a table. You can also hang them between trees, if your party is in a park or yard.
DIY Watermelon Print Napkins from The Sweetest Occasion
Hand stamped watermelon napkins are so classy and gorgeous. These would also make great favors for a melon themed baby shower!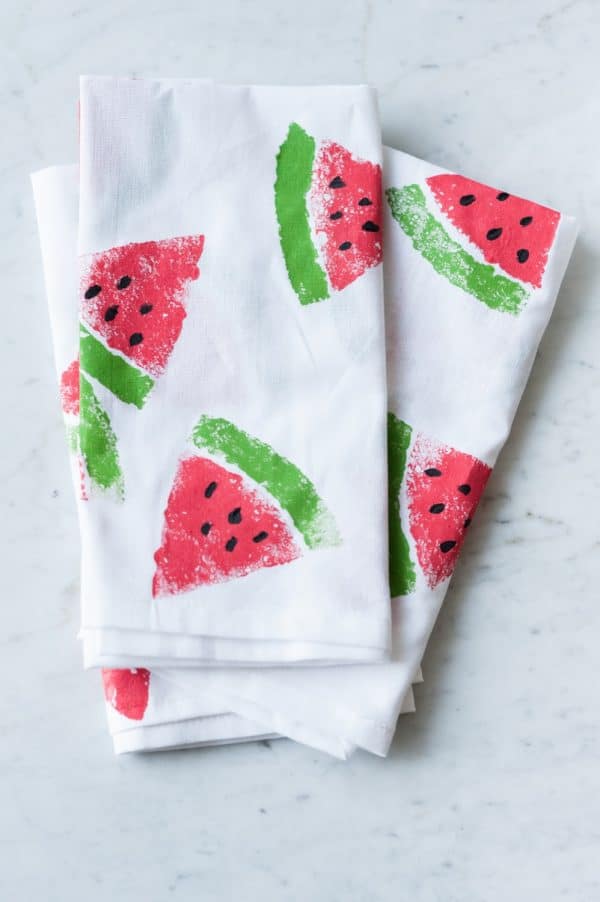 Watermelon Centerpiece from The Sweetest Occasion
Another lovely and sophisticated watermelon idea that would be perfect for table centerpieces at a summer baby or bridal shower.
Free Printable Watermelon Doily Garland from DimplePrints
This pretty free watermelon banner is perfect on doilies for a sweet, feminine feel!
Watermelon Balloon Garland from Ohh How Charming
Balloon garlands are great ways to frames doors, and food tables. These fun watermelon themed balloons are bright and cheery. Love it!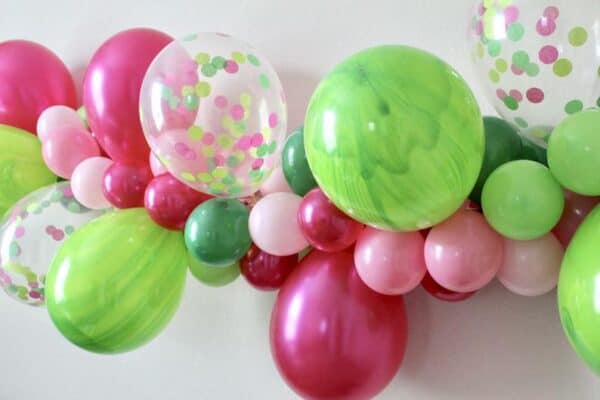 Watermelon Felt Garland from Mini Felt Factory
Here is a fun little watermelon themed garland that would be adorable in the background of a smash cake photo shoot or on a mantle, if the party is in your home!
Watermelon Party Supplies
There are some easy supplies that definitely make throwing parties easier. While DIY is always fun…sometimes there are things you would rather buy and use. Yes…we all do it!
Here are a few fun and helpful items you can pick up to help get your watermelon party hopping:
Watermelon Drink Dispenser Kit
Related: How to throw the Perfect Pool Party
Watermelon Party Tableware
Of course, you need your plates and napkins. While sticking with solid pink and green tableware is always a wonderful option, there are also some watermelon themed options you can find as well.
Watermelon Tableware from Amazon
This set also has a pretty matching tablerunner you can grab!
Watermelon Tableware Set from Target
This set is perfect if you plan to use watermelon ideas in a pool party or as an accent to a summer themed birthday!
Watermelon Tableware from Meri Meri
These fun watermelon shaped plates and napkins have glittery gold seeds. Cute, right!
Conclusion for Watermelon Decor Ideas:
There are so many amazing ways to throw a watermelon party. These fun watermelon decorations, games and crafts will help you to create the most memorable and festive watermelon themed party, while still not blowing your budget!
Want to purchase our watermelon party printables?
If you love these Watermelon Party Ideas, please pin this image to you party related Pinterest Board:
Here are some helpful links for Watermelon Party Ideas:
Related posts for Watermelon Decorations + Party Ideas:
Thank you for reading our Watermelon Ideas for a Party!