Milk and Cookies Party: Creative Cakes for a Cookie Party. Throwing a milk and cookies party? Today I'm sharing some amazing cookie themed cakes perfect for a milk and cookies party. Be sure to check out all of our milk and cookie party ideas and inspiration.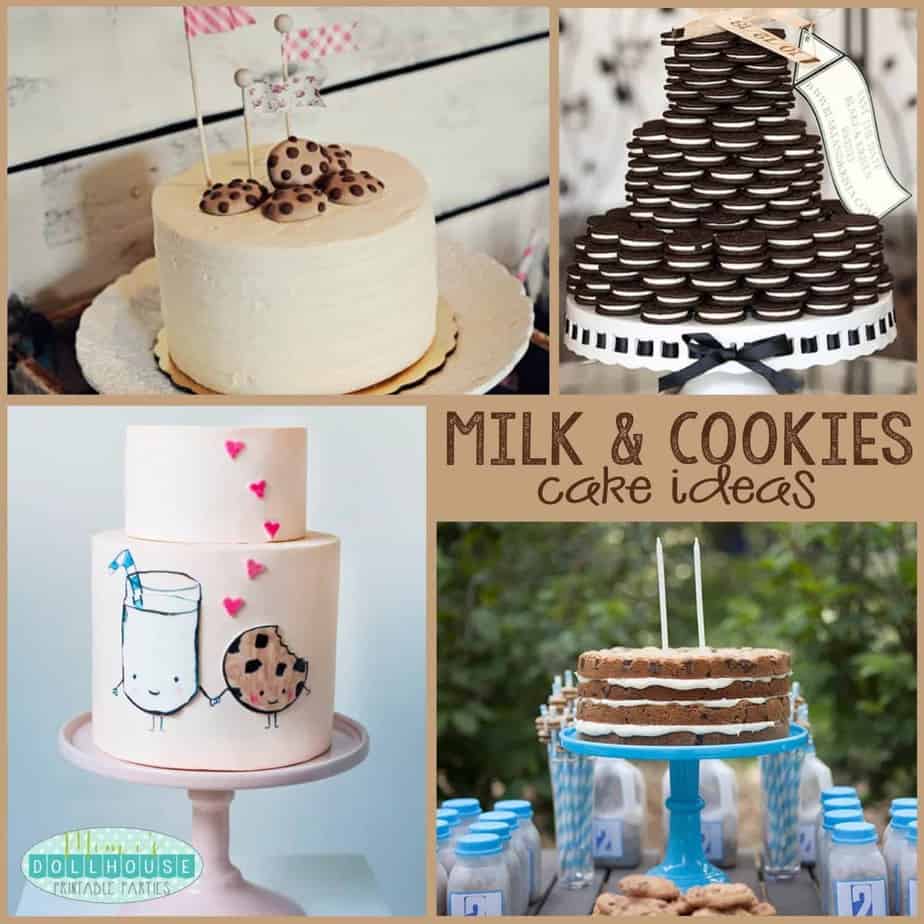 I am in love with the adorableness of Milk and Cookies parties. I mean first off…how easy a theme…tons of homemade cookies and you are set, right. Second…it can have such a cute vintage feel. Loving it!!!
With such a straightforward theme, it's important to think a little outside the box…and what more outside of the box than CAKES for a COOKIE party. I've got some fabulous cookie themed cakes to share today…check it out.
So this cake is so stinking cute! I think I am in LOVE with it. I love the hand drawn details and the simple clean feel. Perfection!! The little hearts are too, too much.

This cake is also super adorable. I love the little cookies on top and the fun flags too! Cute, cute! I love simple ideas like this…especially if you can make it work with an inexpensive grocery store cake!!

This is a clever and inexpensive cake idea!! What's better than oreos anyway?? Also…bonus: the cake is already in individual servings…just don't take one from the bottom;)

This cake is adorable and super clever. Cake meets cookie in an AWESOME way! I also love that it doesn't need to be frosted….cuz well, I'm a frosting spaz!
Here are some helpful links for throwing a milk and cookies party:
Wanna throw a Milk and Cookies Party?
The Printable Milk and Cookies Party Collection is available for purchase in my shop: