Sunshine Party: Sunshine Cookies and Sunshine Cakes. Throwing a You are my Sunshine Party? I have put together some adorable Sunshine Treat Ideas for you. Be sure to also check out our other Sunshine Party ideas.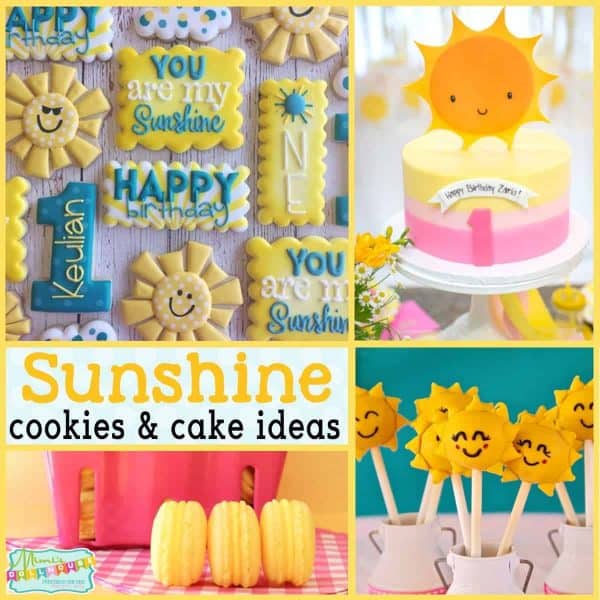 So I recently helped out with a sunshine party in the park. Let me tell you…this theme is adorable! It is fast becoming one of my favorite designs EVER. Maybe it's the sentimental value of the classic "You are My Sunshine" song, maybe its the bright sun coupled with the pastels, or maybe its just because I seriously love me some sunshine…but I love it. The best part about a Sunshine Party are all the sweet little details. I have tracked down some adorable Sunshine cookie and sunshine cake ideas to share with you all today. Check it out…
Here is a quick and easy way to make some super cute sunshine cupcakes. Who says you have to spend an arm and leg to have adorable themed cupcakes? These are perfect and easy to do!!

3. Sun Cake by Jessicakes
This cake is fantastic!!! I absolutely love it. Seriously adorable! It looks to be fairly simple to recreate too, which is ALWAYS a bonus!!

Here are some fun sunshine cake pops from my sunshine party!! Aren't they freaking cute. I love fun cake pops. They sure make a party spread!!
While this cake doesn't have a sunshine ON it…these colors and swirly frosting just screams sunshine…doesn't it!!! This would be BEAUTIFUL on a sunshine party table!!!

Oh my cuteness…These cookies make me so happy! They are perfection and would be the perfect splurge for a party table!!!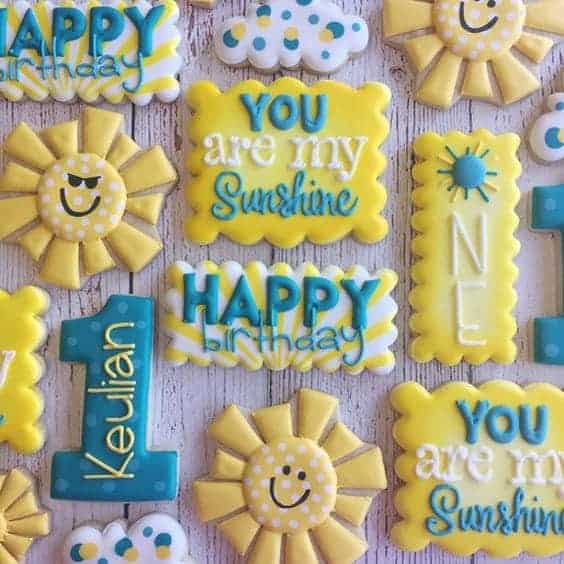 I also love these little sunshine cookies. They look so happy. Wouldn't they be a great addition to a sunshine table? Adorable!!

Looking to add a few clouds to your sunshine party theme? These sweet little clouds and sun cookies are too, too sweet!!

Aren't these fondant sunshine fun??? Fondant toppers can be used in so many different ways to add something special to your party table. They can be placed on cupcakes or frosted cookies. The large fondant is perfect for a cake topper too!!

Have I mentioned my love for macarons? I seriously love macarons! These Lemony lovelies would be great sunshine treats for a sunshine party!!

So many wonderful sunshine cookies and sunshine cakes! Be sure to also check out our other Sunshine Party ideas.
Here are some helpful links for throwing a Sunshine party:
If you love these sunshine party treats, please pin this image to your Sunshine Pinterest board: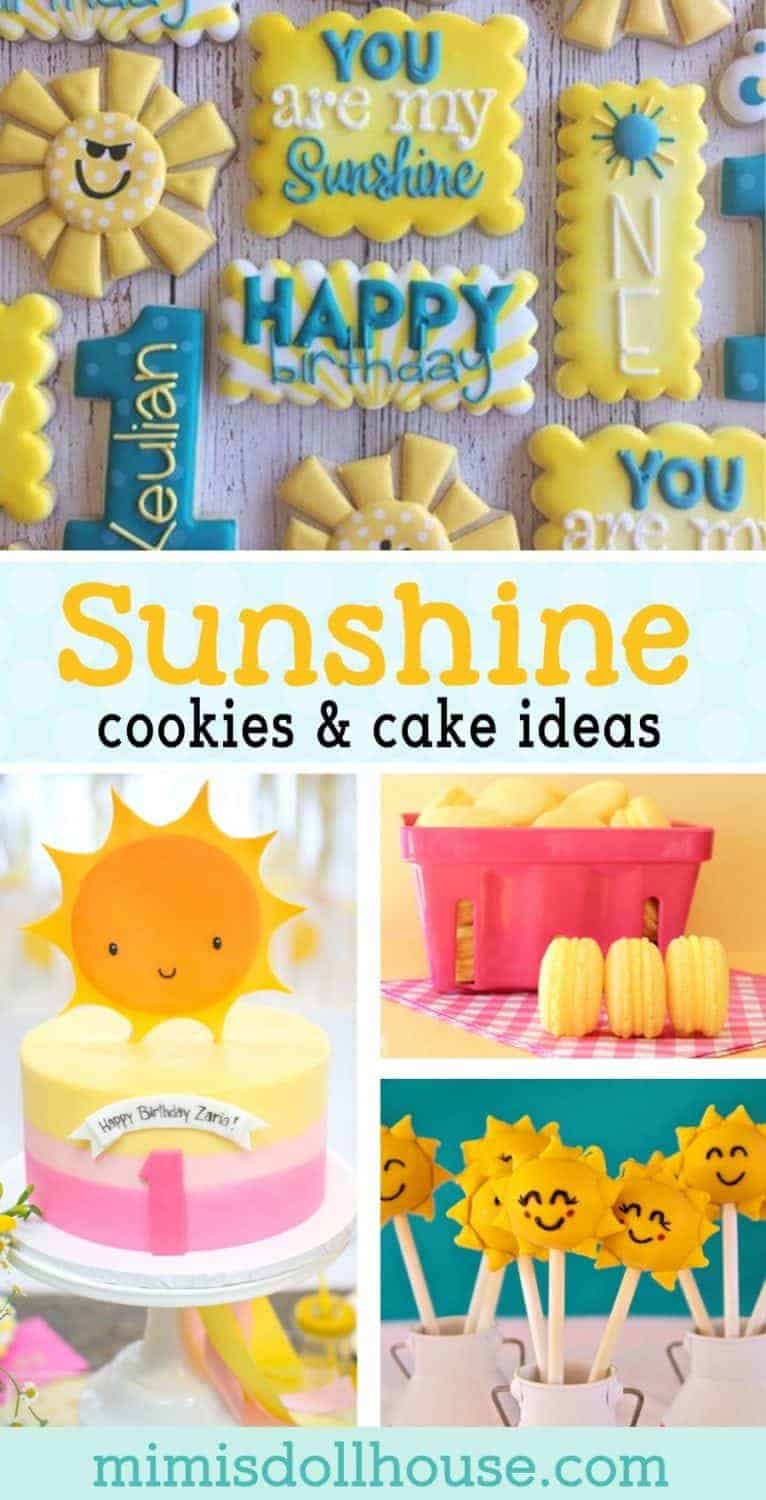 Wanna throw a Sunshine Party?
There are several Printable Sunshine Party Collections available for purchase in my shop.