Fun and Simple Dinosaur Party Decorations and Ideas
Dinosaur Party: Daniel's ROAR-some Birthday. We've got some prehistoric fun today with a cute Dinosaur party! A dinosaur theme is such a fun party idea for a little boy. We have some fun and simple dino party ideas you can easily create your self and some cute printables to use to style your party!
So we are a house of girls…that means lots and lots of pink and princess and dolls. Girls play like, well girls. They get dressed up and put on as much jewelry as they can find and have a fashion show all while rocking their baby.
Throwing a DINOSAUR PARTY?
☑️ These Dinosaur Party Decorations are the perfect way to get your party planning headed in the right direction!
It's pretty hilarious, but its sooo girly. The other day we had a little boy over to play. My girls were sooo excited. They talked about all the dress up games they were going to play and how their little friend was going to be the prince…he, however, showed up as a dinosaur.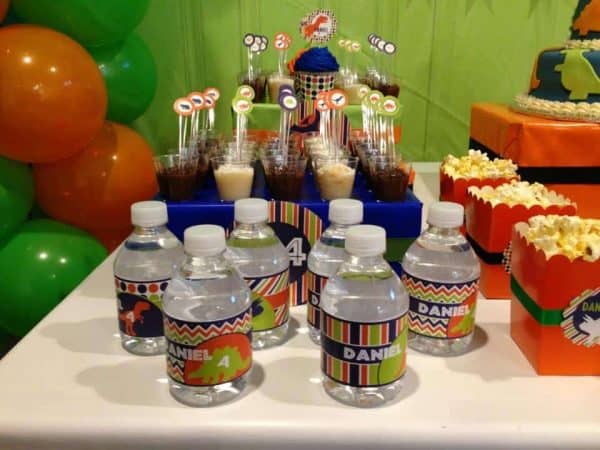 He spent the entire day ROARING and gnashing his teeth and being the cutest little T-Rex he could be. There was no amount of dress up that could convince him he was a prince!
He was a DINOSAUR! ROAR! My girls were completely at a loss, which of course, as mom, I found so very funny. Their hybrid dinosaur thrashing through the fashion show game was highly enjoyable. Good times:)
Boys will be boys and BOYS love dinosaurs! So let's get our Dinosaur party on!!
Today I have a super cute dinosaur party to share for all your little boys that just wanna ROAR. This party was styled by a client for her son Daniel. Check it out…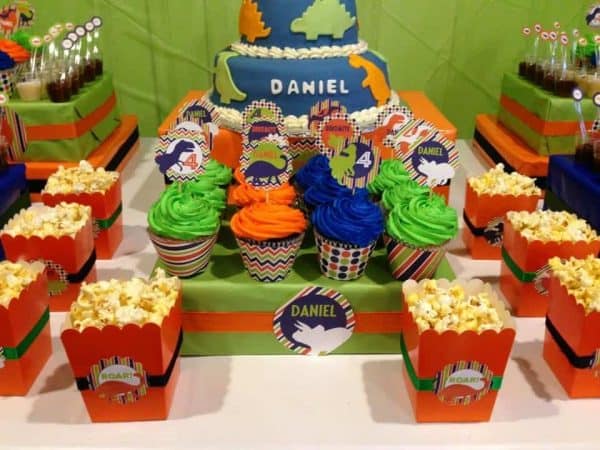 Isn't the cake adorable? I love the fondant dinosaur cutouts. It matches the printables PERFECTLY!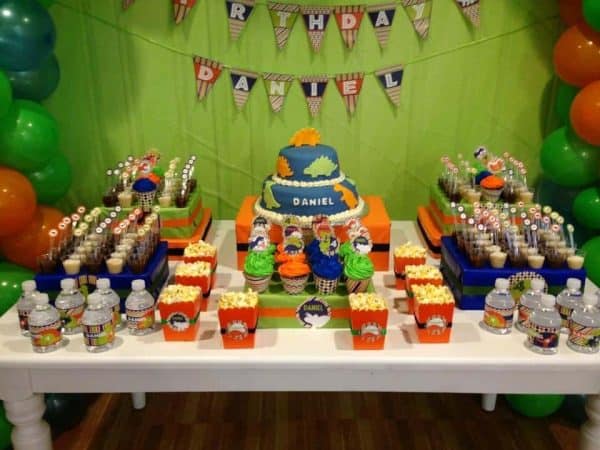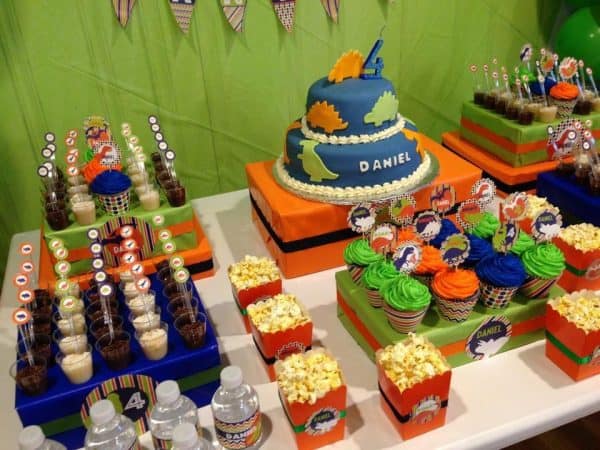 Cute party!! Happy Birthday Daniel!! It looks like your party was ROAR-some!! Hope you had a blast!!
Here are some helpful links for throwing a Dinosaur Party:
Wanna throw a Dinosaur Party?
The Printable Dinosaur Party Collection is available for purchase in my shop.
Related posts for Dinosaur Party Ideas:
Thank you for reading my Dinosaur Party Ideas!