Simple Ways to Use Frankincense Oil Everyday
Have you ever wondered about frankincense oil? What are frankincense oil uses? Let me tell you why frankincense oil has quickly become one of my all time favorite oils!! Frankincense for skin care is just the beginning…there are so many frankincense oil uses!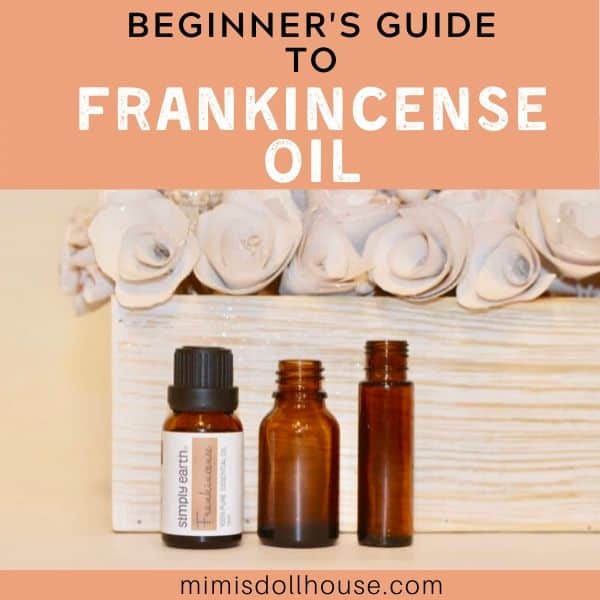 So if you are anything like me, you probably aren't super familiar with frankincense oil. Prior to becoming interested in essential oils, I thought frankincense was just one of the gifts the wise men brought Jesus.
I sang it in Christmas carols as an abstract word…I never thought I would completely fall in love with using it in my home.
I do want to remind you though, that I am not a doctor or licensed nutritionist, and my oil uses come from research and personal experience, and not a medical degree or license:)
Frankincense Oil is generally grown in Somalia and comes from trees that grow in very dry areas with very little soil. Frankincense was used in religious practices dating back thousands of years.
It has a very rich and interesting history…but that's not what we are here for, so I will put away my "teacher hat" and get to the goods…
Like most people, I dipped my toe into the "benefits of essential oils" pool with well known, easy essential oils like lavender and tea tree oil. Oils like frankincense made me nervous.
Actually, I got my first frankincense oil in a subscription box set and it sat in my pretty wooden essential oils storage box unopened for over a month. I honestly had no idea what to do with it.
Then I consulted by good friend google and read about frankincense and all the frankincense oil uses and got really excited. So I started trying it out…and I was hooked.
I couldn't believe how many ways frankincense oil could benefit my family.
Simple and Easy Frankincense Oil Uses for your family:
Maintaining Oral Health.
Frankincense Oil can help many common oral issues. It helps to prevent and heal mouth sores and gingivitis as well as preventing bad breath.
Using frankincense oil is easy…add 2-3 drops of oil to water for a natural mouthwash or mix with coconut oil and swish for some bacteria fighting oil pulling.
Smoothing wrinkles
Let's face it ladies…wrinkles suck!! Nobody wants wrinkles showing. Add 2-3 drops of frankincense oil to your daily moisturizer to soften wrinkles away.
Soothing Razor Burn
Frankincense has amazing healing properties for skin. Personally, I think it is because of the dry climate it grows in. Rub 2-3 drops of Frankincense directly onto skin.
Frankincense oil is an oil that can be applied "neat" or directly to the skin. Use this to soothe razor burn and discomfort from ingrown hairs.
Combatting Dry Skin/"Winter Hands"
Much like razor burn, dry, cracked winter hands are uncomfortable realities of life. I know my hands often ache when the get super dry.
Adding 2-3 drops of frankincense oil to your favorite daily hand lotion helps to soothe the aches and dryness associated with the weather.
Relieving Stress
The most common consumption method for essential oils is by diffusing the oils into mist and inhaling. Inhaling frankincense oil helps to not only lower stress levels, but naturally lowers blood pressure and heart rate, leaving you calmer. To diffuse frankincense oil, you fill a diffuser with water and add 4-5 drops of frankincense to the water. Allow the diffuser to run for 30 mins-1 hour.
Eliminating Stretch marks
Yeah…I love being a mom. I do NOT, however, love those stretch marks. Nope. Not a bit. To combat stretch marks, rub 2-3 drops of frankincense oil directly on stretch marks to smooth away those rough marks.
Related: How to Handle Stretch Marks + Postpartum Transformations
There are so many amazing frankincense oil uses. Hopefully this little gem of an oil can go from obscurity in your home to holding a place near your heart like it has for me!!
If you love these Frankincense Oil Ideas, please pin this image to your Essential Oils Board:
RELATED POSTS FOR Using Frankincense Oil:
THANK YOU FOR READING OUR TIPS ON simple ways to use Frankincense Oil!