Bubble Party: Journee's Bubbly at 3. Today I have a sweet Bubble Party to share. This fun and bright bubble party was styled by Esha for her sweet little three year old princess, Journee. Be sure to check out all of our Bubble Party Ideas.
I love all the details and how Esha incorporated the bright bubbly colors into everything for her bubbly little girl (Did I overuse the word bubbly there??)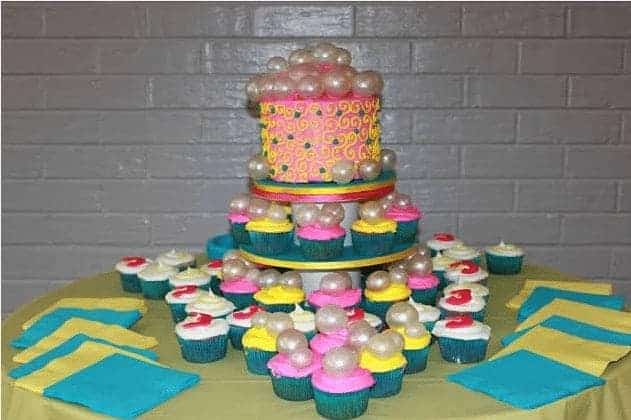 I love the bubble toppers on the cupcakes and the cake…so sweet!!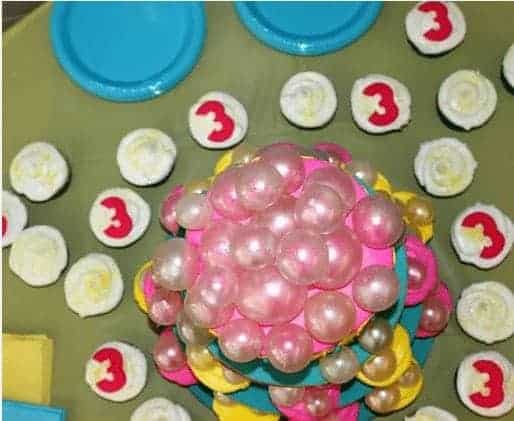 Here's a closer look at the bubbles… You can achieve this look by using something like these small plastic bubbles: Clear Plastic Ball Fillable Ornament Favor 3″ 80mm
What a cute custom birthday hat!!
Esha wanted the water bottle labels to read "Bubbly at 3" in honor of her bubbly little girl (There I go with the Bubbly again!!)
What a fun and clever watermelon design…I love the pineapple letters too!
Here is the cute litte birthday girl. Plastic bubbles (aka clear beachballs) can be found here: Beachballs – 24" Clear Beach Ball
Here is a fun idea….use trivia about the birthday girl/boy to make a game to play with your guests…
Here is the pretty dessert table….I love the colors!!! Using color coordinating candy is a great way to fill up a dessert table without having to buy lots of food. Glass jars with bright colored candy also helps to stand up lollipops and cake pops.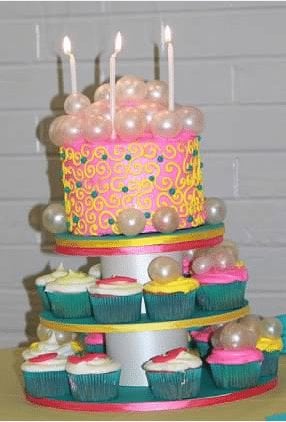 Happy Birthday Journee!!
What a cutie pie!!!
Here are some helpful links for throwing a bubble party:
If you love this party, pin this image to your birthday Pinterest board: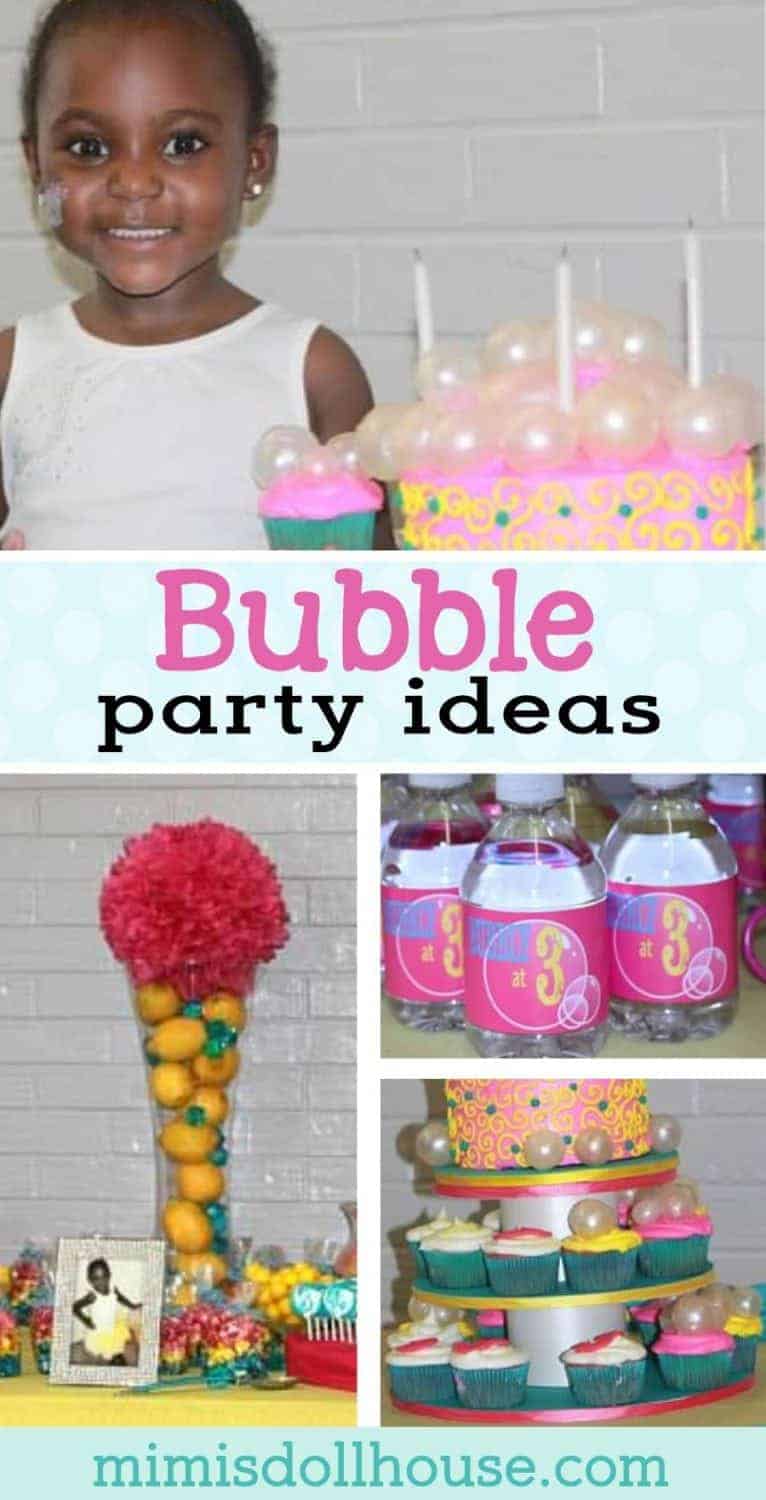 The Printable Bubble Party Decorations are available for purchase in my shop: